What Goes Around, Comes Around!
Row, row, row your boat
Gently down the stream
Merrily, merrily, merrily, merrily
Life is but a dream...........
Ahoy Fellow Scrap Pirates! We have just about dried out from our epic voyage aboard the HMS Scrap Van to sunny Milton Keynes (and it actually was sunny, unlike here). We paddled our way down the M40 to bring you offerings of all things circular.

To start we have very strong and enormous cardboard tubes. Approximately 2m long and 30cms in diameter. Perfect for palm trees and Greek pillars if you thinking of transforming your classroom to sunnier climbs.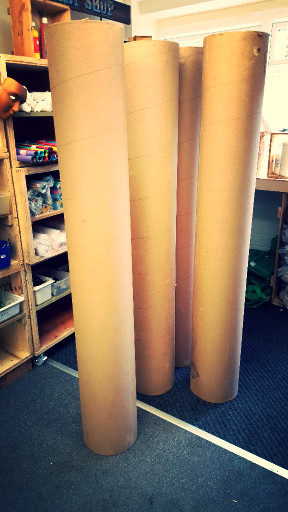 Giant cardboard circles, not exciting you may think, but it's what you do with them that counts. Take two cardboard circles, some food containers, some sticky backed foil and in true Blue Peter stylie what do you get..........a UFO, which just happens to be what we have been making in our Worcester Carnival workshops this week.............. every Wednesday 5pm - 7pm. Who knew what joy a cardboard circle could bring.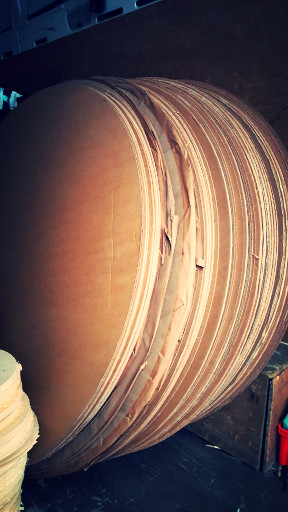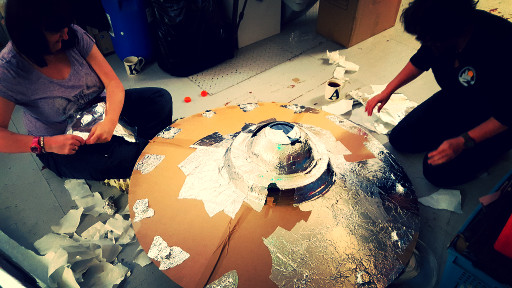 Next up, wooden discs, these always fly out........not literally, that would hurt. Please do not use them as Frisbees, but there lots of safe and creative ways these can be used.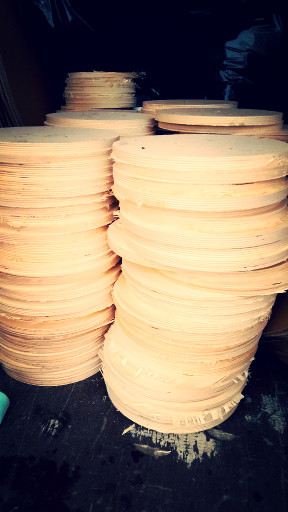 Moving on to something square in a round themed blog. .....carpet tiles. We haven't had any in for a while. They have been used, but would easily clean up.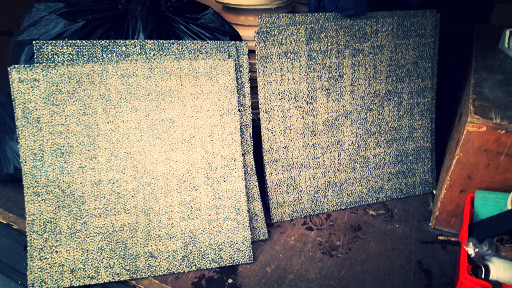 Fresh from Milton Keynes is decoupage paper. Extremely useful stuff to decorate just about anything. We have several different designs, including a rather special Gnome design and would even make very interesting wrapping paper.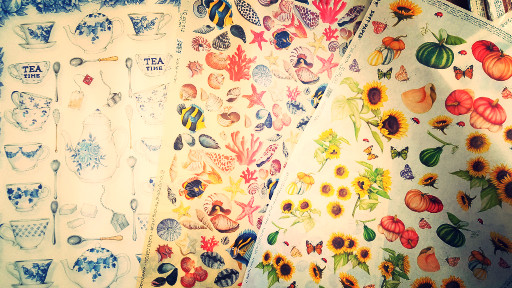 And finally to bring a bit of bling to proceedings Ready Mix bronzed and gold coloured poster paint and we have a lot of it, so if you have plans to make anything big and precious metal looking this summer, this is the stuff you will need.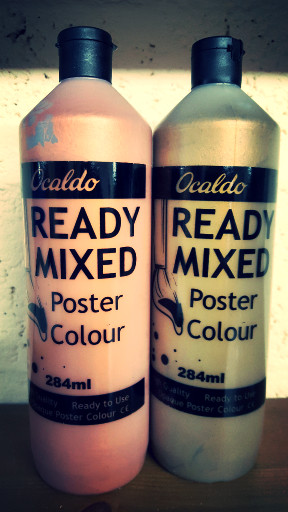 That's all for this week. Keep dry! Land Ahooooooooy!

Save