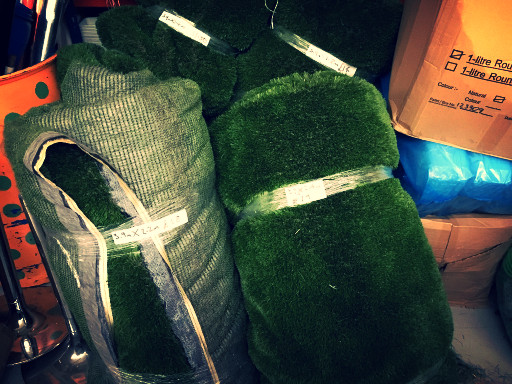 What A difference A Day Makes!
Summer has finally arrived! Long lazy Summer days are upon us. Happy smiley teachers' and children's faces everywhere, but what to do with all that free time.......?
At last......we haven't had any in for a while.......hurray for artificial grass! BUT may we just remind everyone this isn't suitable for landscaping your garden with but boundless fun can be had with it anyway.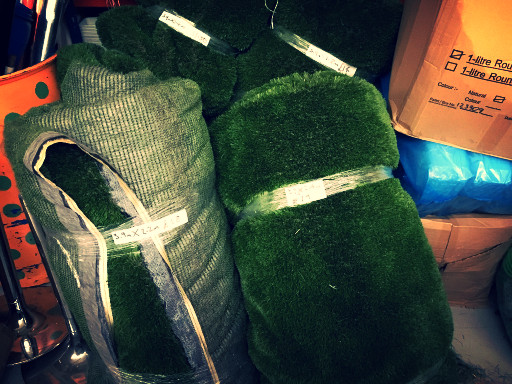 We have several enormous cable reels which are just crying out to be made into something amazing. Some wooden and one is plastic, just perfect for an outside play area or industrial loft house decor.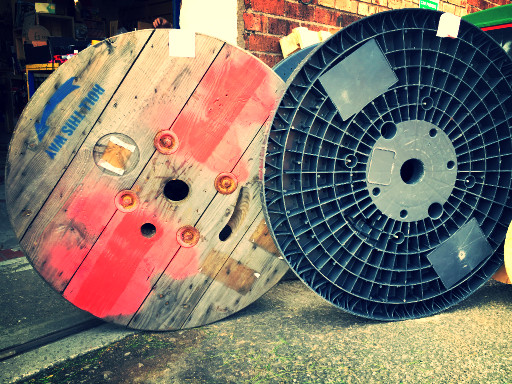 Also in this week we have black ribbed flexible piping. Approximately 3cms diameter, very useful for keeping your cables tidy and if you spin it around in the air quickly you can even get a tune out of it.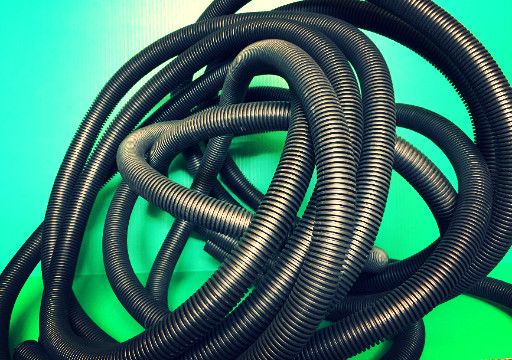 We have some rather snazzy resin granite effect worktop samples and they come in an even snazzier display case. These could be mosaicked together in a multitude of interesting ways.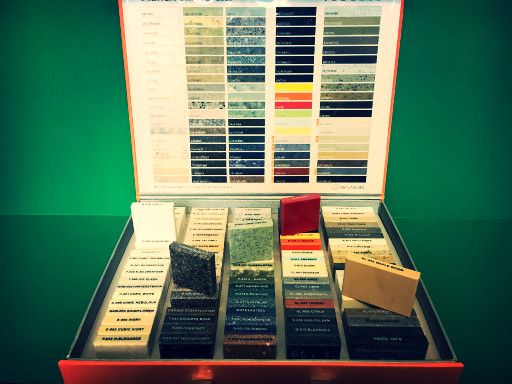 It's looking a bit like a laundrette here at WRE this week as we have been donated lots of washing basket. They have been used, but still have some life in them. Handy for storage or simply as they were intended, as washing baskets.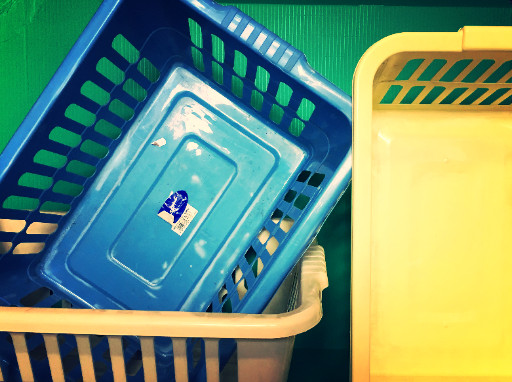 If you have shadeless lamps we had lots of folded paper lampshade in several different colours.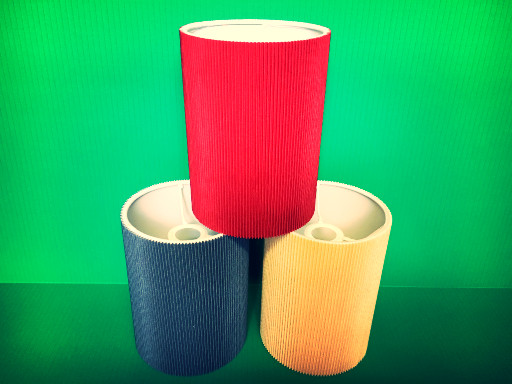 And finally......we have all gone a little Summer time silly here at WRE and for the month of August we are offering a day membership! Yes.......you read it correctly the first time. If you are currently not a member, your membership has run out or you would like to bring a friend to shop, then you can buy entry to the Aladdin's cave of scrap loveliness for £1. See we told you we had gone a bit silly. Bronze membership limitations apply; you can buy up to 2 baskets of scrap and we promote a fair distribution of resources from other areas of WRE, which means we reserve the right to limit the volume purchased of certain items per visit. So if you have bored children to amuse; a craft or art project you want to realise, a DIY and garden job that desperately needs doing this Summer, then pop to WRE, pay your £1 and shop till you drop. Spread the news!