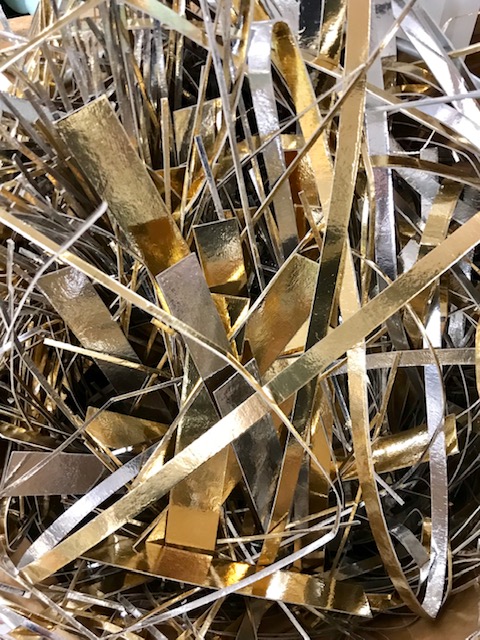 Greetings again, good people of Worcester! We have loads of fabulous stuff for you, as we went to a swap meet last week and came back full to the brim with wonderful bargains. So let's get cracking!
First up are these lovely etched glass bottles. They are 17 cm tall and although they have no tops, we do have some pump tops that will fit. Otherwise, they would make dandy vases. Can't you just see them on a table at a wedding reception, with a single red rose in each? Glorious!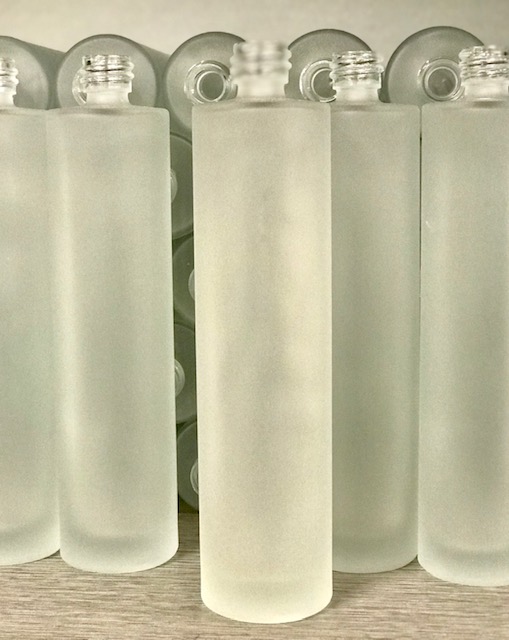 More glasses – these plastic lager glasses are 14 cm tall and even have measurements on the outside. Perfect for the abovementioned wedding, or for a picnic or barbecue this summer (we can dream), or for any sort of party.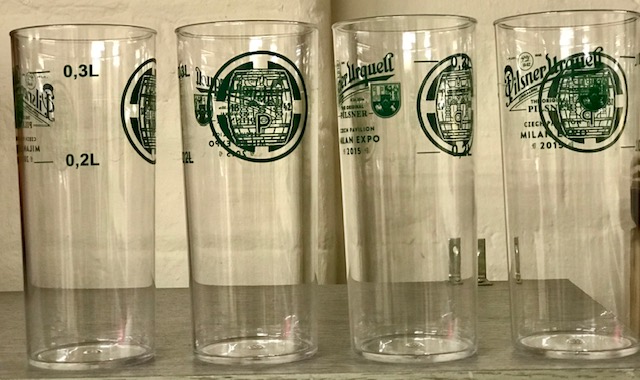 Still on the theme of containers, these plastic pots could do duty as glasses at the previously-mentioned occasions, or could be used in the garden for planting seedlings, or as storage jars in the sewing room or toolshed. These too are without lids, so you just have to make sure that you keep them away from small fingers.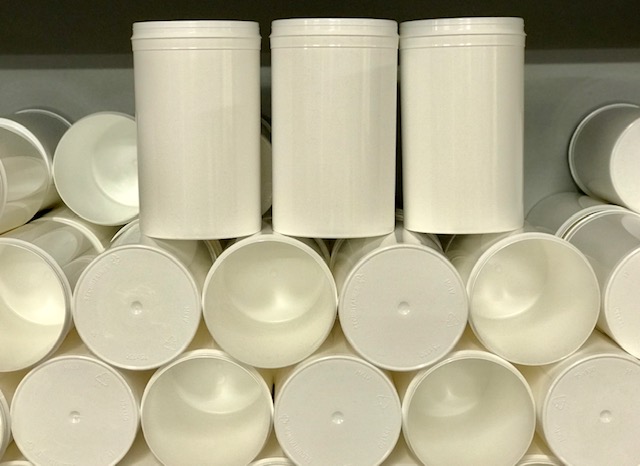 And again, in the garden or as general storage, we have these trays. The large gold ones measure 21 cm by 17 cm and are 4 cm deep, while the small blue ones are 17.5 cm by 13 cm and also 4 cm deep.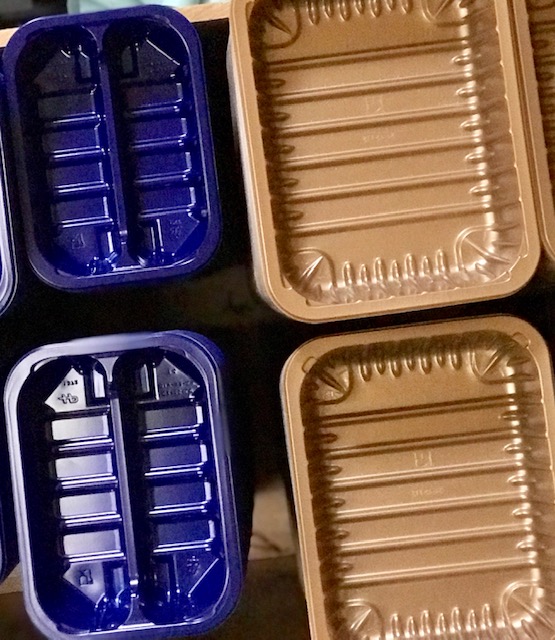 We have some gorgeously blingy cardboard strips, in various widths ranging from the very small (.5 cm) to quite large (3.5 cm). And it comes in gold or silver – you can't get much more blingy than that!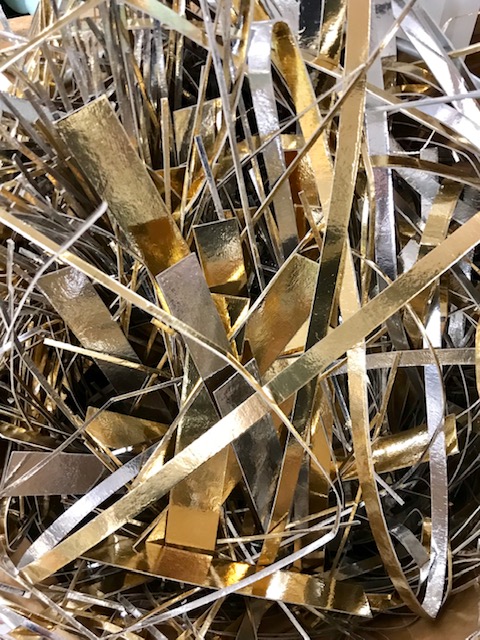 Also very colourful are these vinyl pallet protectors. There's an absolute rainbow of colours here, and they are quite large (around 2 metres) so you can cut them up and use them for any number of crafty purposes.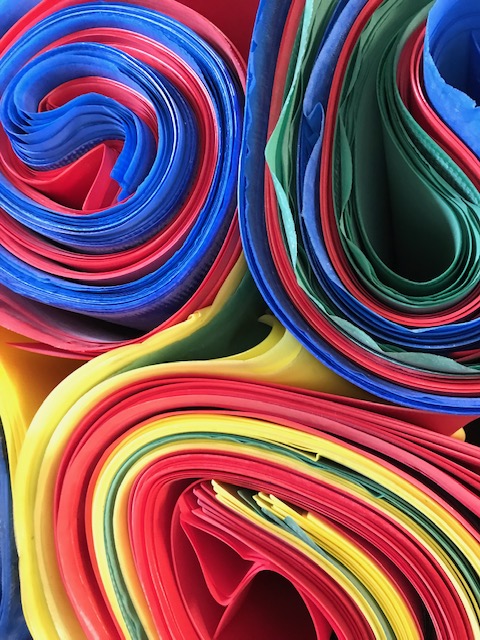 And from colour to purest white – here is some fabulous wool fringing. Just the thing for trimming your curtains, or the armchair that you have been planning to re-upholster. You could even sew it together to make a flapper dress for your upcoming fancy-dress party or production of Bugsy Malone.
Now for something completely different – these figurines would be perfect for anyone studying religious education. Or just use them to brighten up your home a little.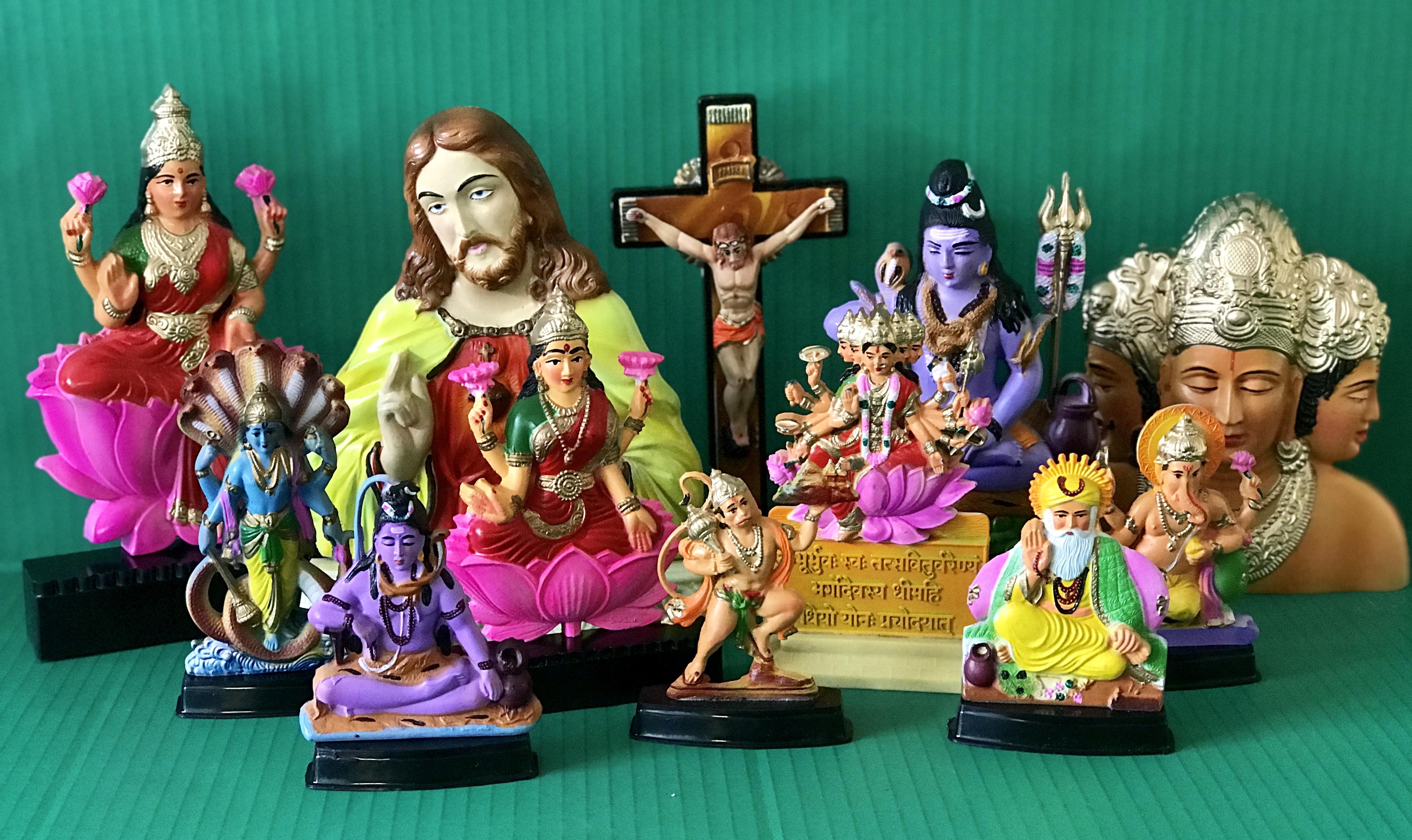 And to finish, we have some good news from our friends at the Pump House. The social sew-in and the clothes swap have proved so popular that they have had to be separated and will now be held on different days. The next sew-in will be on Saturday 18 May, and the next clothes swap will be on Thursday 20 June. Check out the website or Facebook page for further details (http://pumphouse.org.uk/whats-on/). Plus, this Saturday 4 May, there is a plant swap at the Old North Stable Teaching Gardens, Pitchcroft Racecourse, and Sunday 5 May is both International Dawn Chorus Day and Tiddesley Wood Open Day. And Sunday sees the start of Hedgehog Awareness Week, and the Malvern Well Dressing and Water Festival also takes place all week. There's sure to be something there to interest you.
And that's your lot for this week. We hope you have found something here to tickle your fancy and we'll see you all next week.
The WRE Team