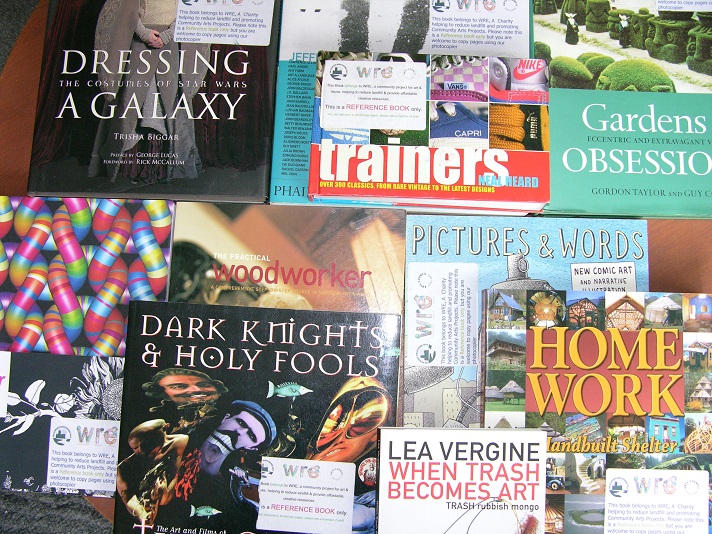 Welcome, once again, to the flotsam and jetsam which has weaned its' weary way to WRE over the week. If you haven't been down for a while, it is worth a trip up here as we are slowly building up the fascinating range of miscellaneous stuff and nonsense which our members adore.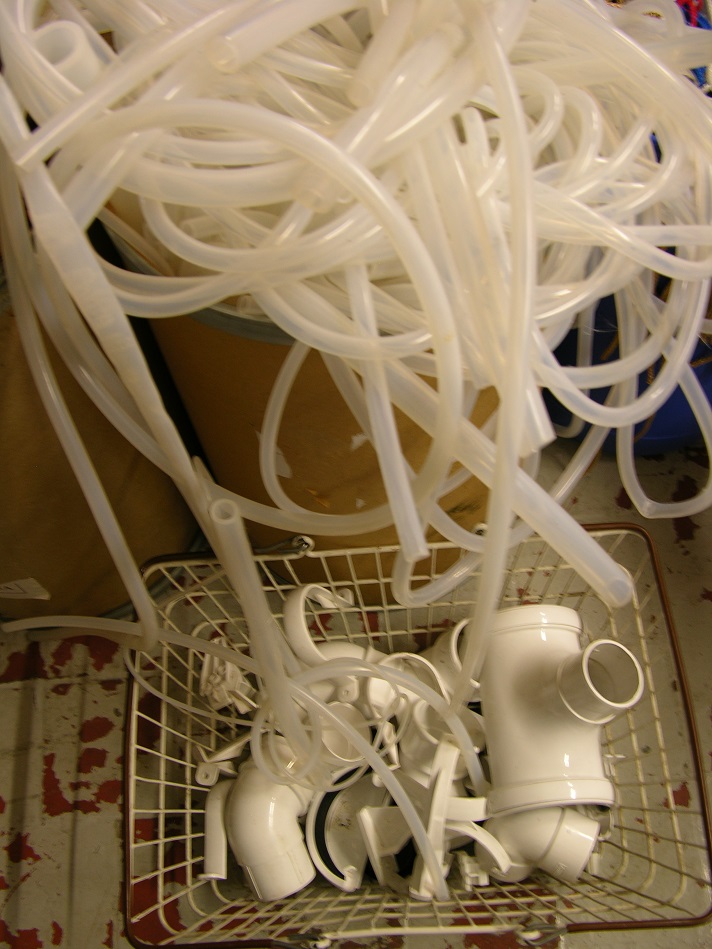 Are you going to Worcester's first ComicCon? We can't wait to see some of the glorious creations created by creative cosplayers from near and far. We have plenty of brilliant materials to help you create your own fantasy costume: all shapes and sizes of foam and packaging; vinyl and leatherette; tubes and piping; random bits of plastic; and even ready-made alien guts and a broken down stormtroomer.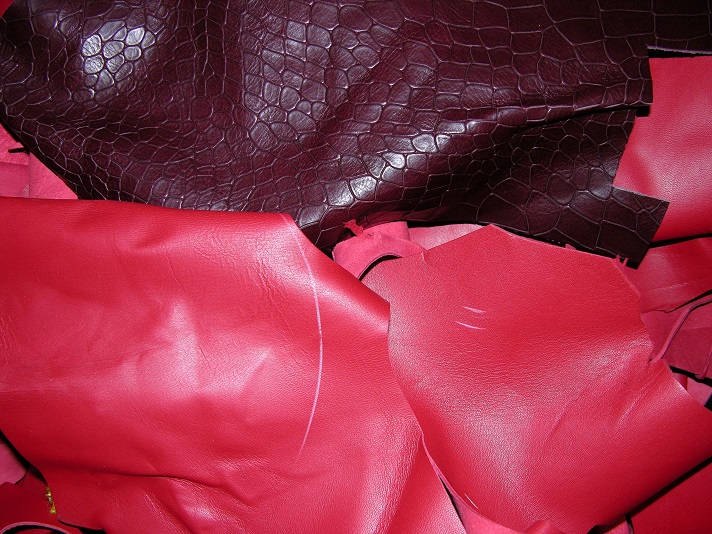 If you prefer REAL leather, we have some reasonable sized pieces of this top quality leather, just waiting to be transformed into something special.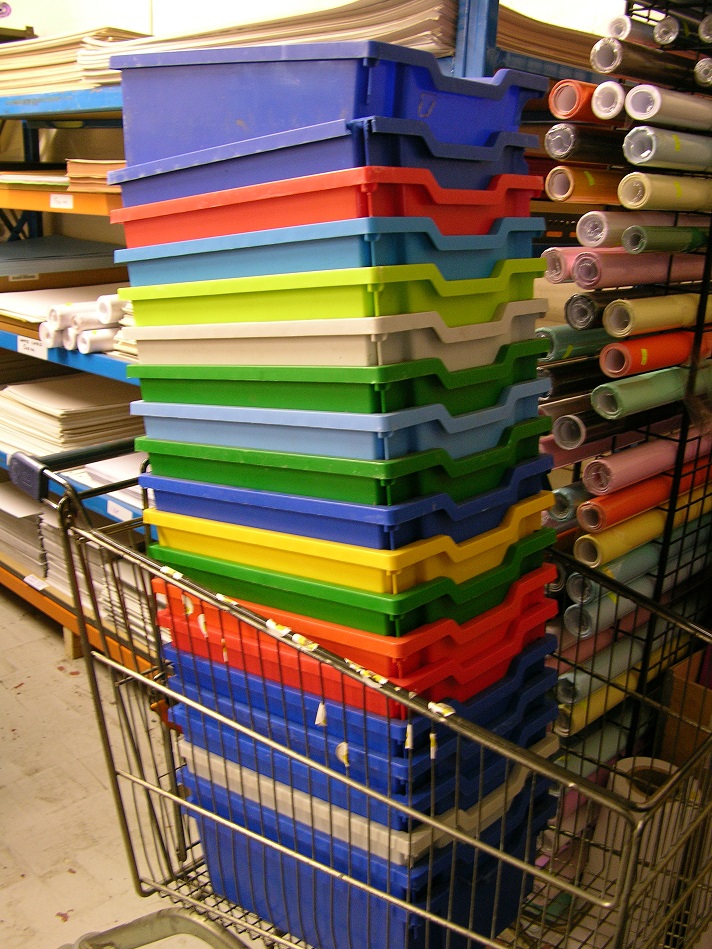 And where do you keep your special stuff? We have lots of colourful crates for you to store and organise yourself in a 1980's Habitat style.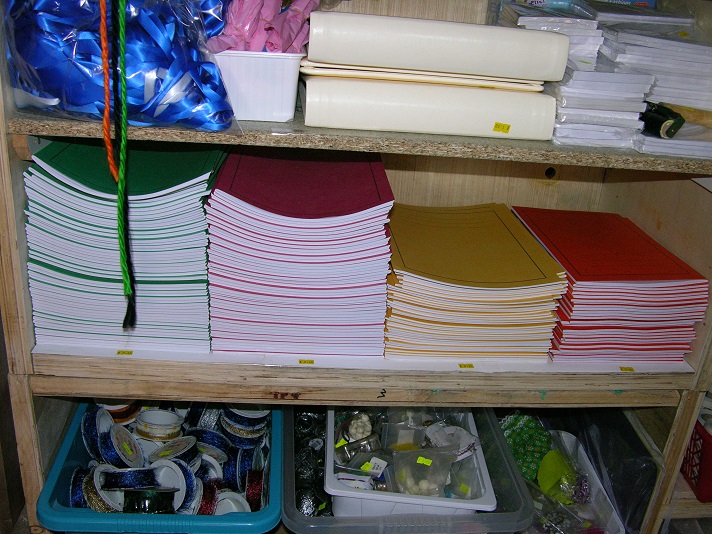 Do you remember getting a new book at school and being determined to do your best writing and keep it nice.... but ended up as dog eared and trampled on as the last one within days. Well we have lots and lots of lovely new lined and plain notebooks for you to practice your best writing in and fill with design ideas for your latest scrap creation.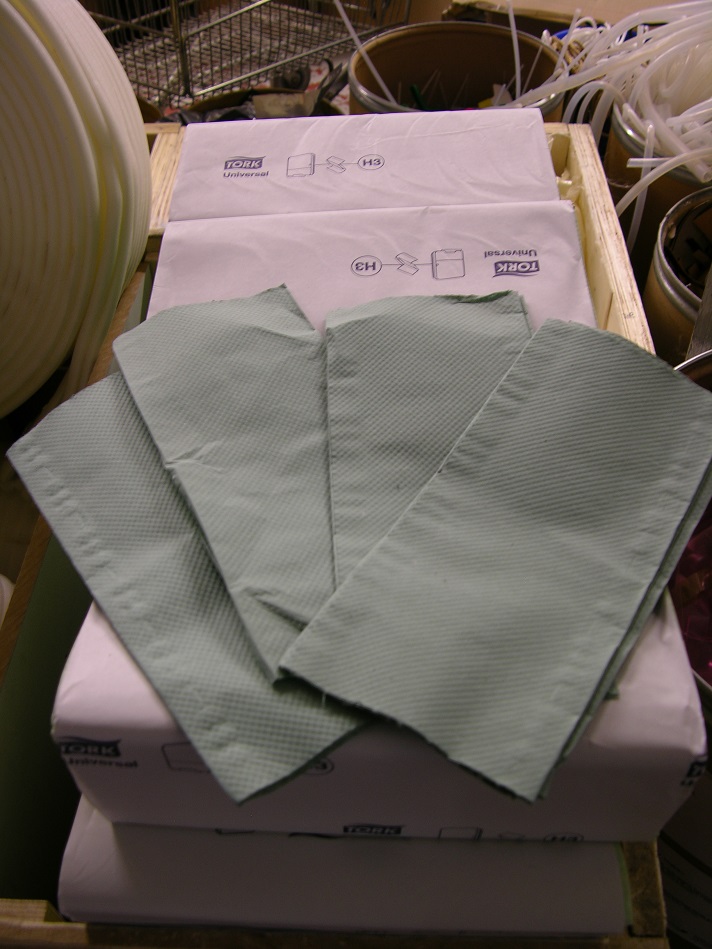 And look here at these amazing paper towels. No need for you art teachers to bribe the caretaker any more because you can have your own secret stash. And in times of need, you can even dry your hands with them!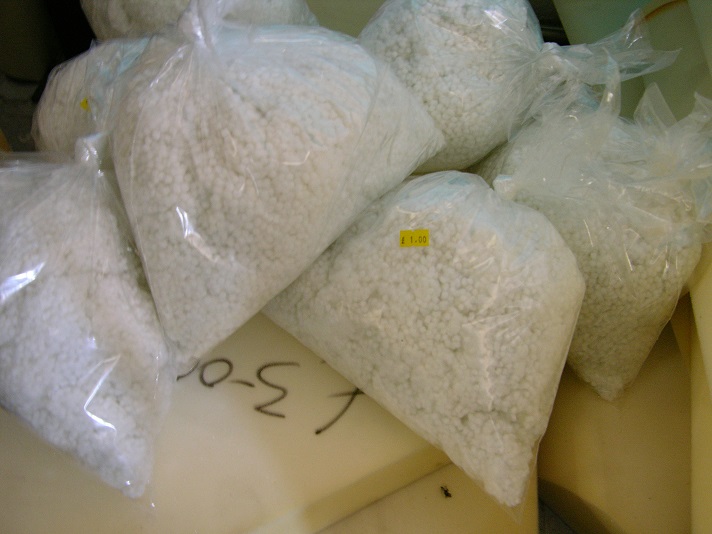 Let's get stuffed with stuffing. Not the Christmas dinner sage and onion ones. These are equally unpleasant to taste (please don't try it) but far less smelly for stuffing hand crafted toys and the like.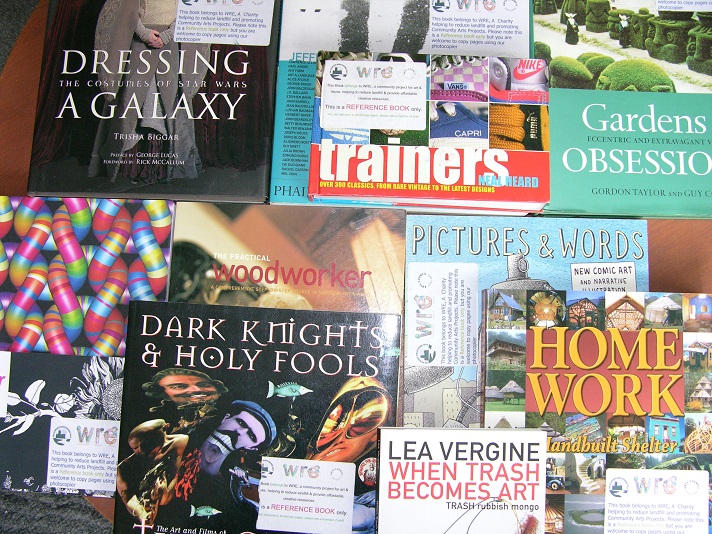 Now for something a bit blooming special (with a hint of sadness)! Our beloved art library must go! We simply need the space to display more stock. This means that our fantastic array of beautiful and bizarre books is being sold. So call in soon for some beautiful books to amaze and inspire you! (Some of these books are quite valuable, so be quick if art books are your thing.)
So, fair thee well, scraplanders. And remember, in this world of uncertainty, in or out of the EU, you will still be able to source special stuff at your friendly local scrapstore.
Please remember that we are unable to reserve items and if you have any queries send an email to info@wre.uk.com
Bye for now.
The WRE Gang.