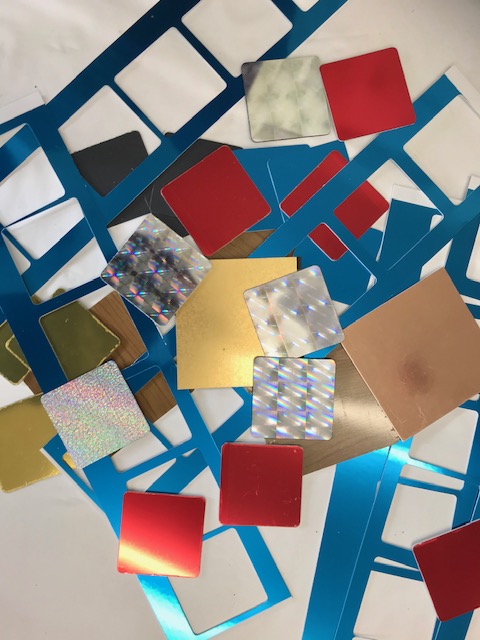 Hello again, scrap fans! Are you all enjoying the lovely weather we are having this half-term? Bearing in mind the consequences of not taking care out there, this week we are very safety-conscious in our offering.
First up, we bring you these super-duper safety glasses. Just what you need for doing any crafting that carries the possibility of harming yourself.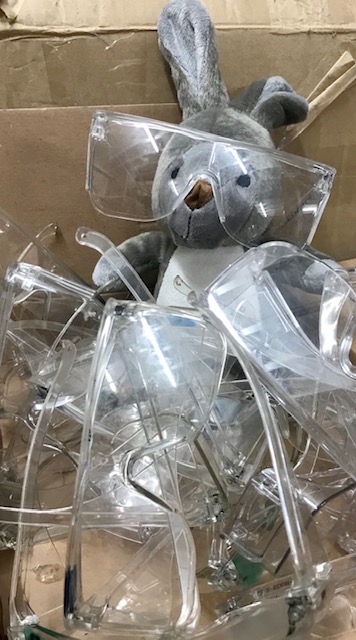 Next, we have some fabulous high-tensile rope. It's actually safety rope for divers, and comes pre-cut in 10 metre lengths.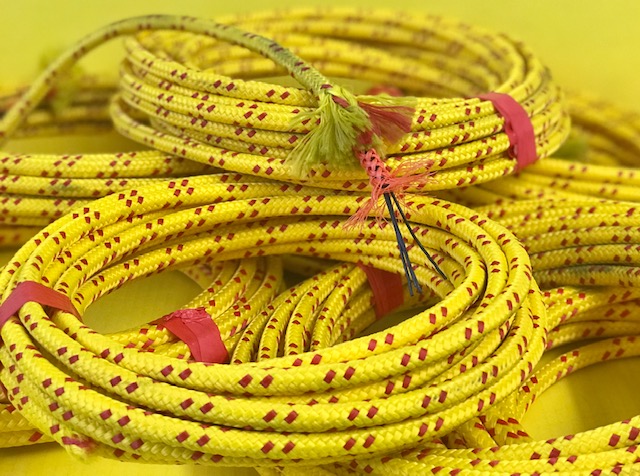 More rope, or webbing strap material if you prefer. In beautiful black and white stripes, you could use it to make straps for a bag, or trim a new outfit, or use it in upholstery. So many uses for this fantastic stuff!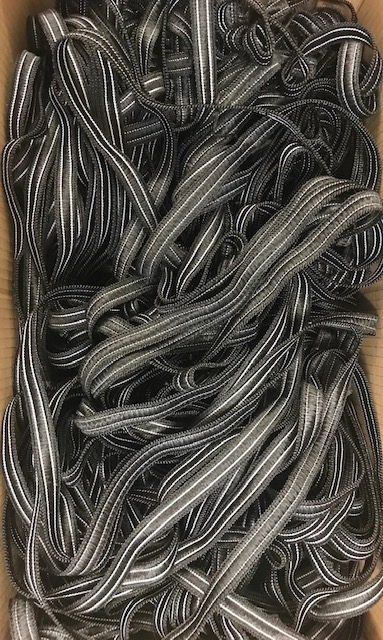 Also in black and white are these lengths of plastic. The white ones are plain, and the black and white ones have a fringe on them. Great for tying up plants in the garden.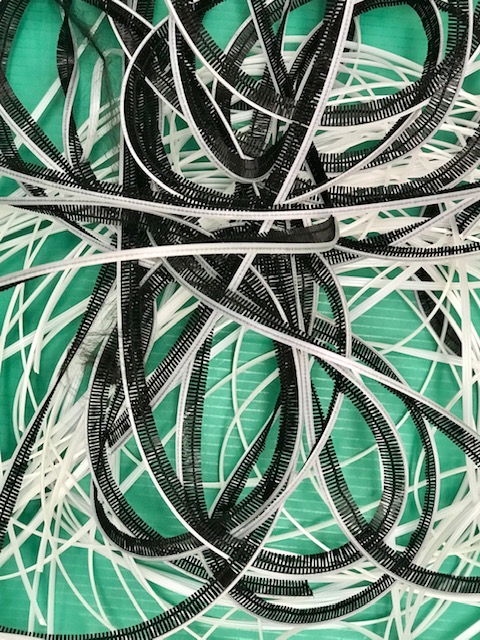 And for a bit of bling, how about these shiny bits and pieces. The small squares are 9.5 cm, and the large ones are 15 cm. The rectangle is 66 cm long and 15 cm wide, and the cut-outs fit the small squares. These would look extremely effective as wall decorations. You could even use them as drinks coasters.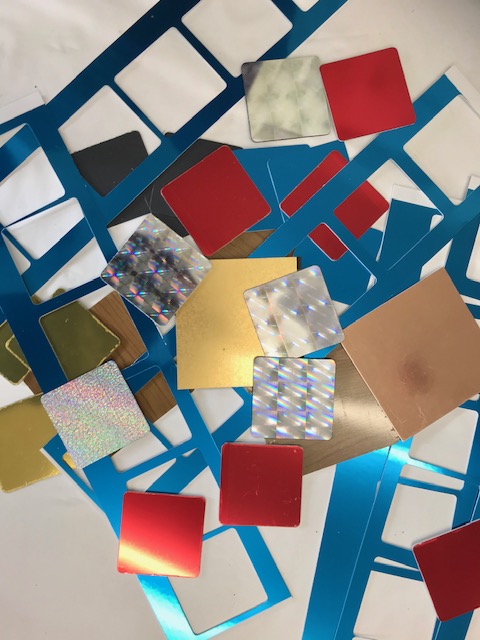 Last but not least, these lengths of wooden beading would provide a very decorative trim to whatever you want to decorate with a wooden trim. They are three metres in length and a variety of widths.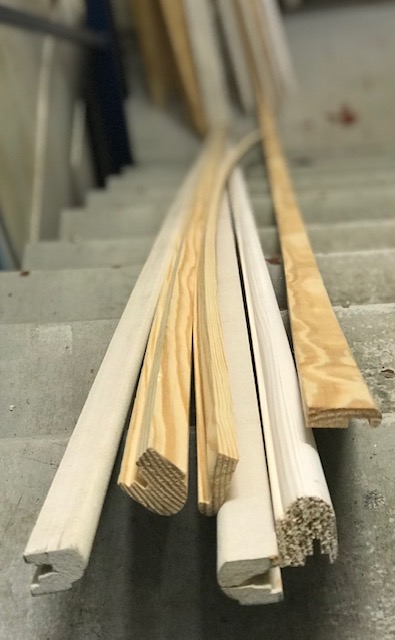 The news from our friends at the Pump House is that Monday 24 February is the start of Fairtrade Fortnight, which lasts until 8 March and is in support of farmers in developing countries. And a word in advance – Saturday next week, 29 February, is World Leap Day Litter Pick. Contact the Pump House to borrow equipment and get out there and pick up litter! Also, please note that Gheluvelt Park is currently closed due to severe flooding. The Pump House remains open but may close at short notice, and parking is limited. For more information on these events, check the website (http://pumphouse.org.uk/whats-on/).
And that's your lot for this week. Keep yourselves safe and warm and we will regroup same time next week.
The WRE Team