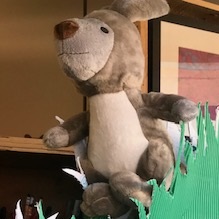 Run, rabbit, run, rabbit, run, run, run
Hello again, happy scrappers! Are you ready for more fun and games from your favourite palace of recyclable stuff? Then let us begin!
This week we have been overrun by rabbits, as you will be able to see in our pictures. The more astute of you will notice that they are actually stuffed toy kangaroos, but they have got everywhere in the building, so we have re-christened them Australian rabbits. They are super-cute, very cuddly and unbelievably strokeable, so they are perfect for babies and small children. Or even for larger children and adults who need something to cuddle. And doesn't that apply to all of us at some time or other?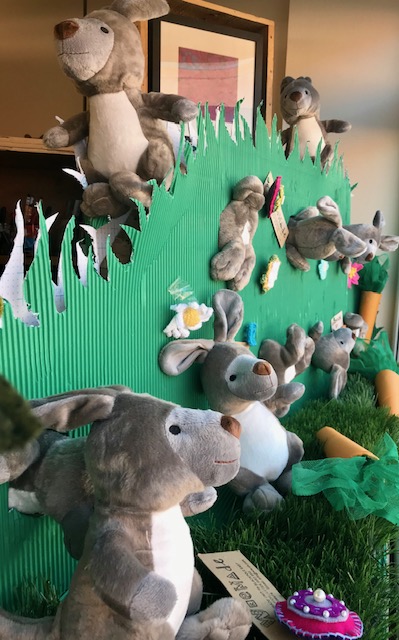 Also suitable for adults and children alike are these paint-by-numbers kits. Excellent starters for those just learning to paint, or artists who need to boost their confidence a little.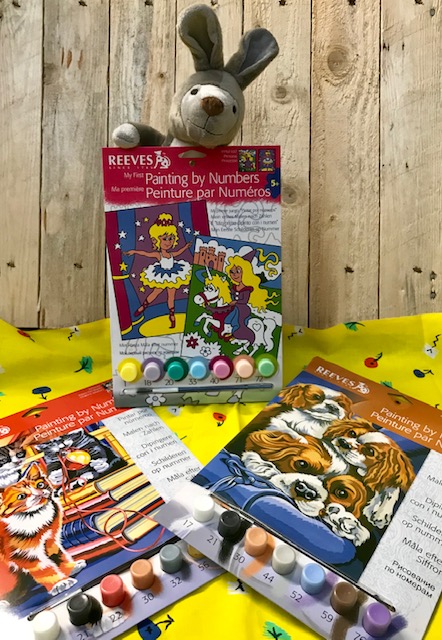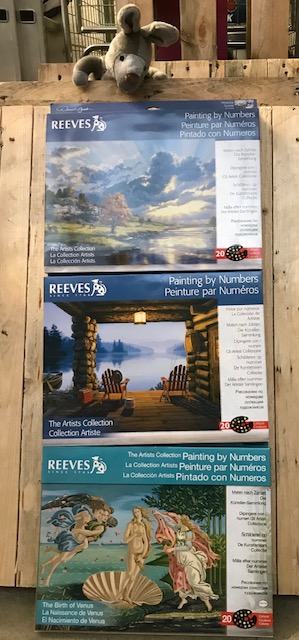 Something else for anyone of an artistic bent, we have these fabulous scraperfoil kits. Note the rabbity one – told you they were everywhere.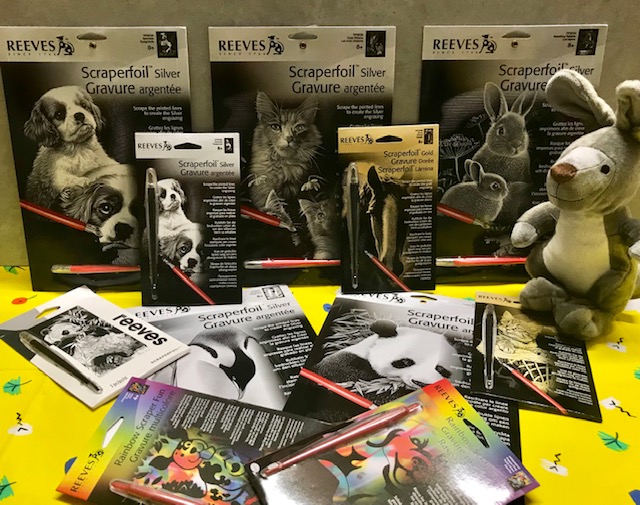 Just for a change from rabbits, we have some discs for you. Large cardboard ones (approximately four feet in diameter) or small wooden ones (about 10 inches in diameter). We're not quite certain what you could use a large cardboard circle for, but we are confident that you creative types out there will find hundreds of uses for them. The wooden ones would make great wheels for your next go-kart, or serving platters for your next party.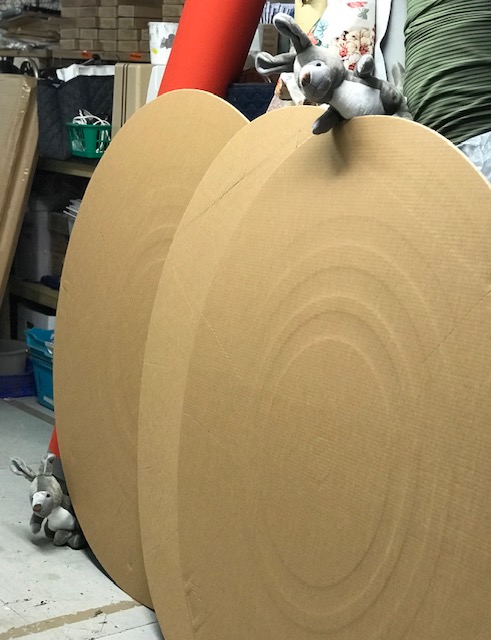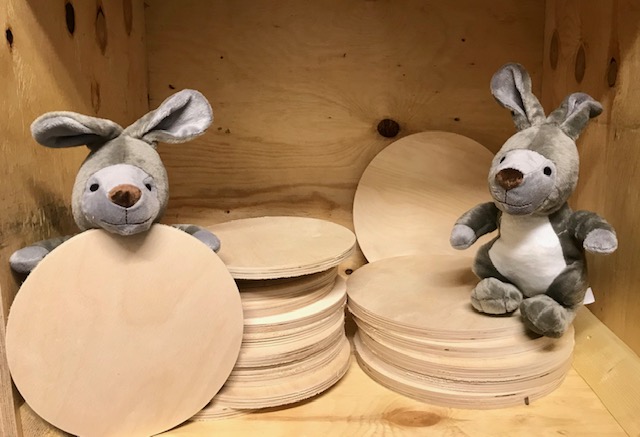 So come in and buy some rabbits to give as Easter presents. You know you want to.
The WRE Team