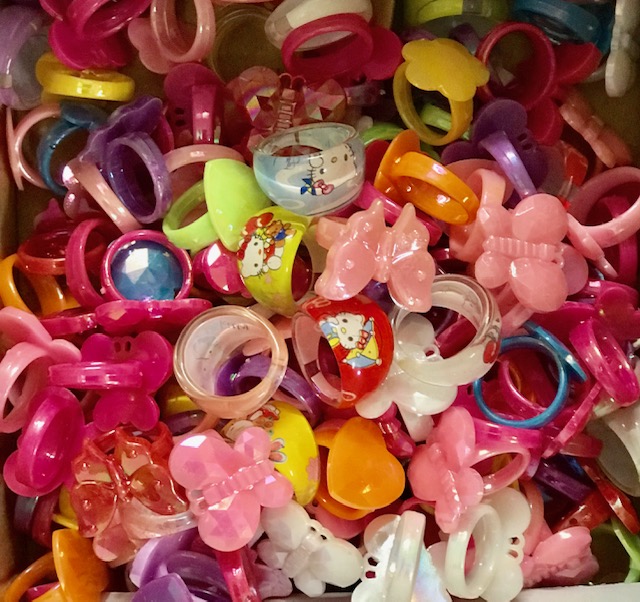 Well, would you Adam and Eve it? June is almost bustin' out all over. Not that you can really tell from the weather these last few days. But maybe soon we will get some nice warm summery weather. Keep your fingers crossed. In the meantime, if you have to keep the kiddies amused for a while longer, let us delve into our WRE grab bag of goodies.
Let's start with these rolls of border paper. Perfect for finishing off any artistic or crafty project, or they can just be cut up into whatever you want to cut them up into. You decide.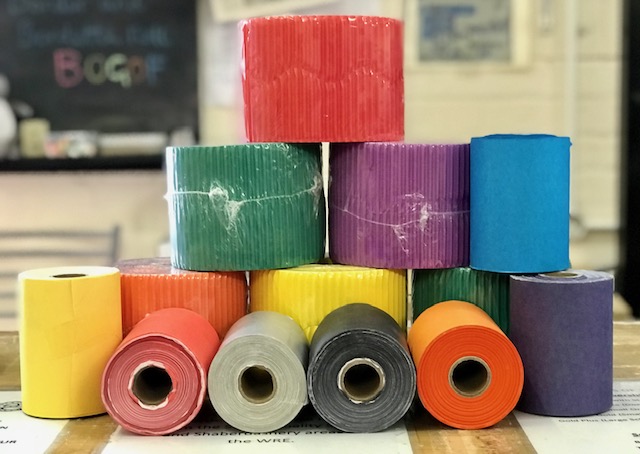 These children's rings come in a multitude of colours, shapes, designs and sizes. Great for dressing up, or string them together to make a nifty necklace.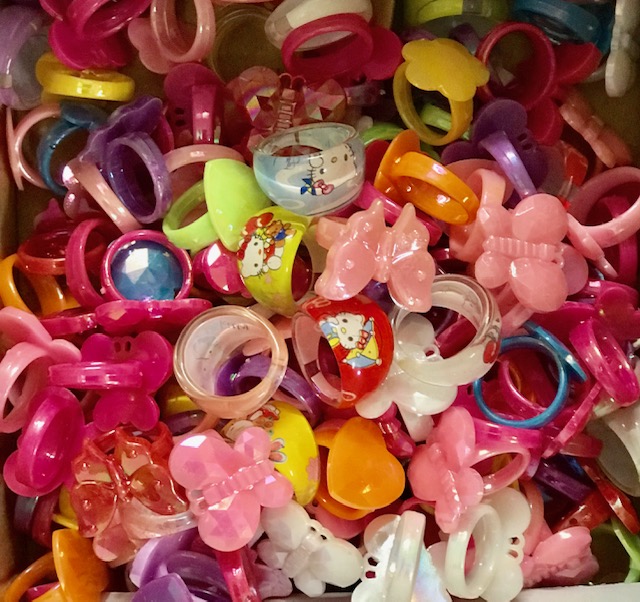 Next up we have some wooden panels. They are 80 cm square, and 2.5 cm thick, with a central hole of 15 cm radius. Nail a few together to make a dandy birdbox – a bit large for your average garden bird, but you could sub-divide the interior to make a bird apartment house. Just think of it – luxurious living for our feathered friends!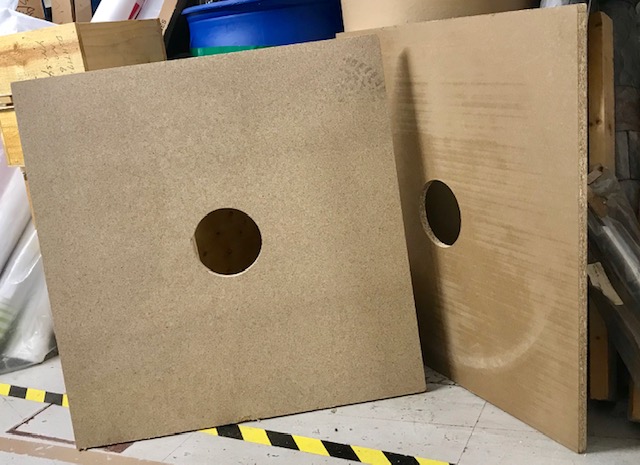 These cardboards tubes come in different heights, but they all have a very big opening – it's a massive 15 cm radius. Connect a few together and you'll have a perfect ferret run. Let's hear it for the ferrets!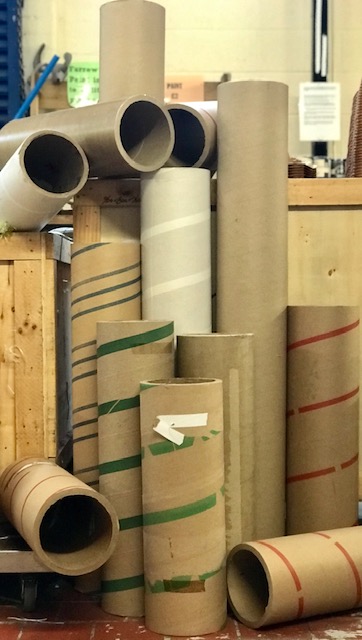 Have a look at these plastic reels. Aren't they fabulous? And so versatile. Again, they come in various sizes (well, large, medium and small – 37, 33 and 25 cm radius), and colours (any colour as long as it's black or white) but they would make super wheels for your next go-kart, or a steering wheel for same. Or a chandelier. Or a decorative border for the garden. Or a .... you fill in the blanks.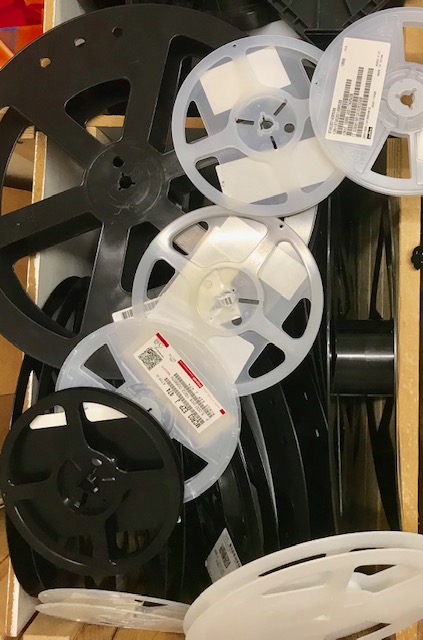 And to finish with, these patterned plastic cut-out boards measure 31 by 13.5 cm. These too would make gorgeous borders for your flower beds, or use them as stencils for cake decoration or arty projects. Can't you just see a cake with spotty icing sugar? Yum!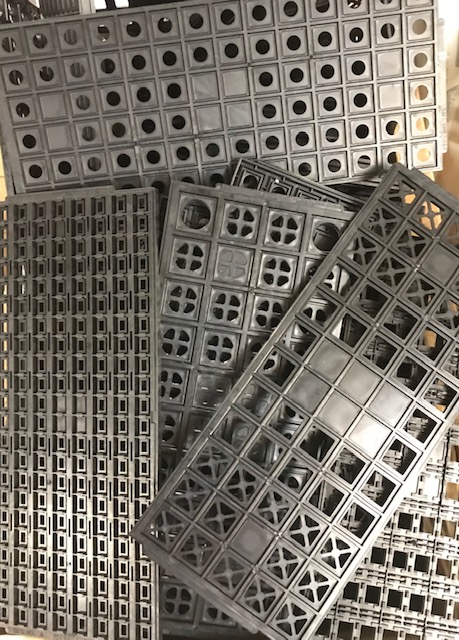 Our friends at the Pump House tell us that June is 30 Days Wild month. A Random Act of Wildness is anything that you can do in an average working day to bring a little nature into your life. And next Wednesday, 5 June, is World Environment Day. Let's all do something to make our environment a little bit healthier, for us and for the planet. Further details on these events are at http://pumphouse.org.uk/whats-on/.
Keep happy, keep healthy, and we'll be back next week with more surprises for you.
The WRE Team