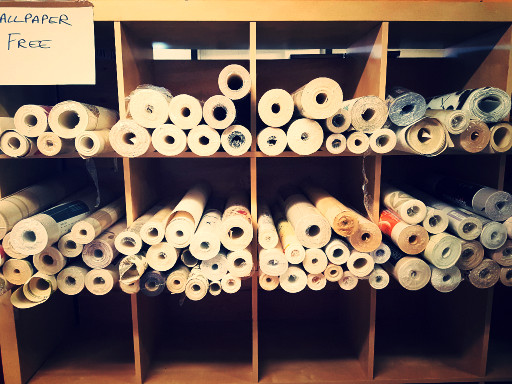 Hello again, scrapsters! This week we bring you more bargains to lighten your purse a little and swell the coffers of a very worthwhile charity.
To start with, how about a BOGOF deal in our superb Shabberdashery? Buy one roll of fabric and get another one for absolutely NOTHING! You can't get much cheaper than that.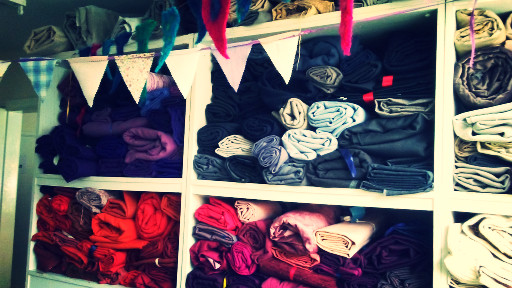 Well, actually you can, because we have rolls of wallpaper that we are giving away for absolutely NOTHING! Now you really can't get anything cheaper than that.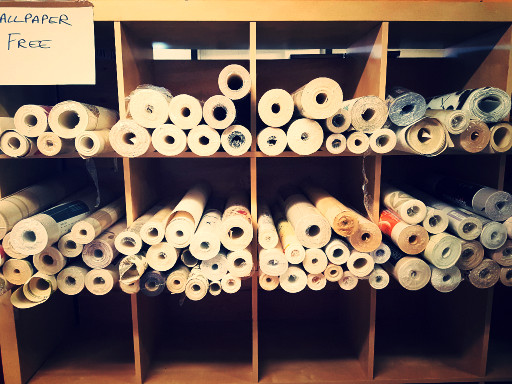 We still have lots of lovely wood left over from last week, and you don't have to be a member to buy wood, so come in quick and snap it up. It's in different sizes, all individually priced. There's sure to be something suitable for your next woody project.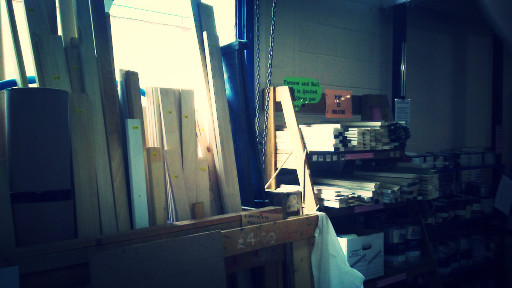 We have some more banners, black on one side and white on the other, made of plastic-coated fabric. You can print on the fabric or cut it up to make whatever you can make from plastic-coated fabric.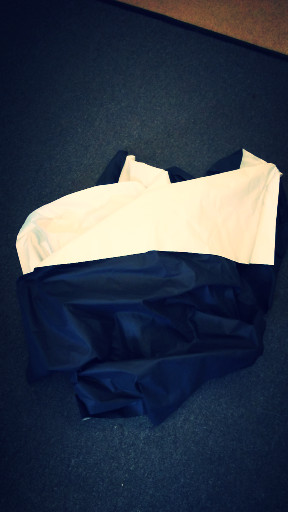 If you are planning on doing any work in the garden this weekend, how about lashing out on some new lawn edging? Or you could put it on top of your chimney pots to make castellations. After all, a person's home is their castle, so why not make yours look more like a castle?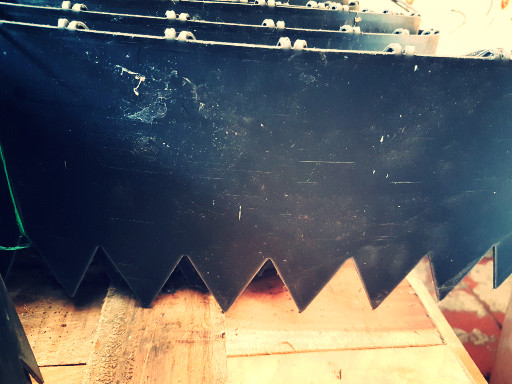 This white plastic tubing is 10 cm in diameter and comes in lengths of 5, 6 or 7 metres, but if you have a special requirement for a specific length, just ask and it can be cut to whatever length you need. It's probably a bit tight for a ferret run, but if you have other small furries, they might appreciate a new piece of tunnel.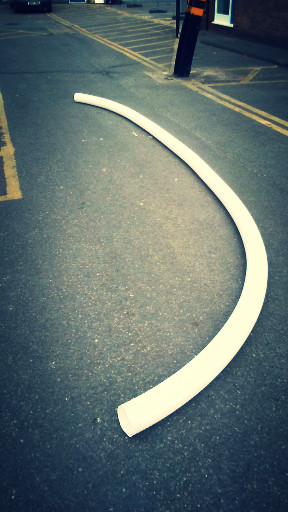 July is #Goplasticfree month so join in the Marine Conservation Society's #plasticchallenge and be part of our LIVE A LIFE LESS PLASTIC workshop. WRE and DWT will share with you the techniques to make your kitchen, shopping and beauty regimes less reliant on single use plastic. Make your own beeswax plastic wrap, to help you reduce your use of clingfilm in the kitchen, create a waxed sandwich bag, sew a net bag for grocery shopping and cotton rounds instead of single use cotton pads for your cleansing and beauty needs. There is still time to purchase a ticket for £12 so to secure your place in the workshop visit http://www.livealifelessplastic.eventbrite.co.uk.
Stay cool and come back next week for more recycled bargains.
The WRE Team