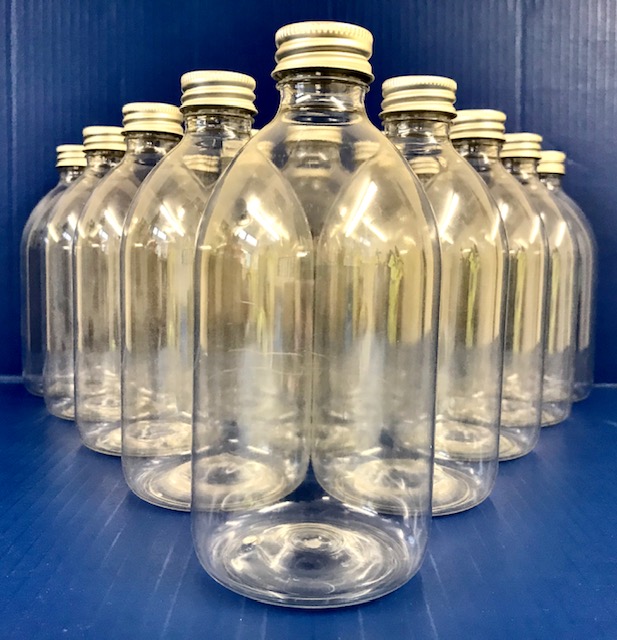 Hello again, scrapsters! After bombarding you with all things painterly last week, this week we turn again to random bits and pieces that no one else wants, but which we know you scrappy people out there will change into glorious objects of art and usefulness.

Let's start with this glitterball. Just the thing for your New Year's disco. It comes in two pieces that slot together, so if you don't want to use it as a glitterball, just turn it into something else.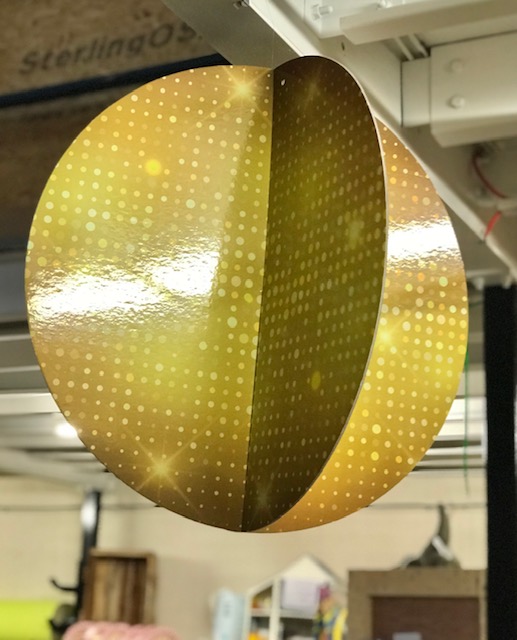 These plastic table protectors come in two sizes, 185 cm long or 125 cm long, both 105 cm wide. They are designed to slot over your workbench or craft table so that you don't harm said precious workbench or craft table.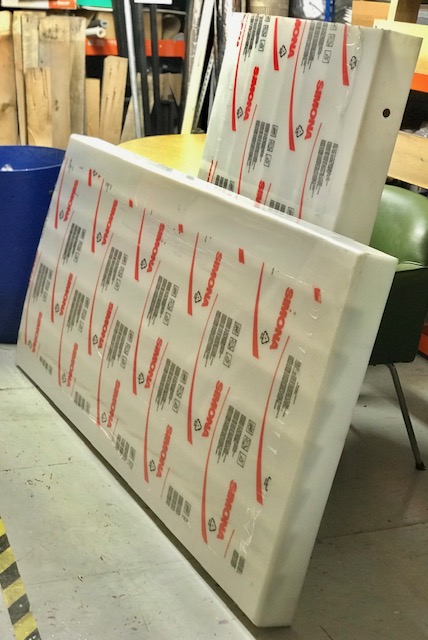 Plastic bottles are always popular here. These are around 17 cm tall, and come with an aluminium cap. You could also pair them with these spray triggers, to make a dandy spray bottle for use in the kitchen, bathroom, garden, or workshop.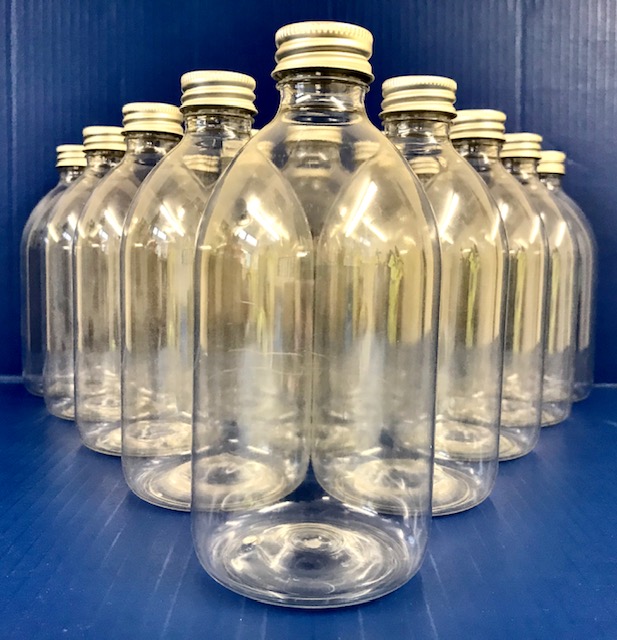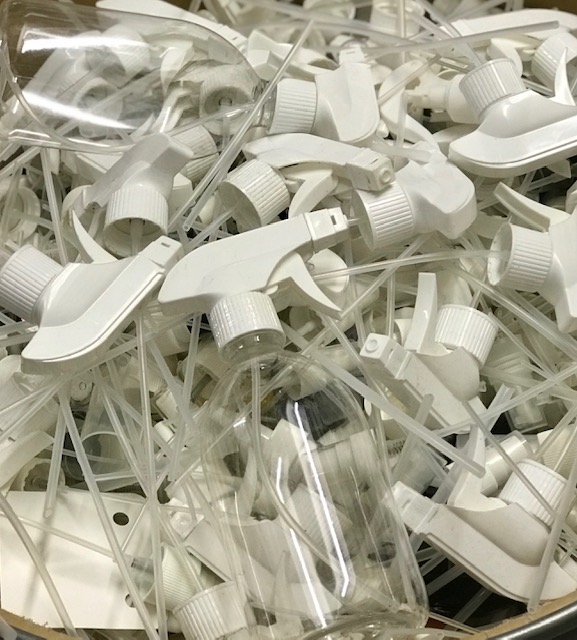 Aren't these slate-effect tiles lovely? Probably not the sort of thing to use for your très chic dining, since it's not your actual slate, but useful as flooring in a very small room.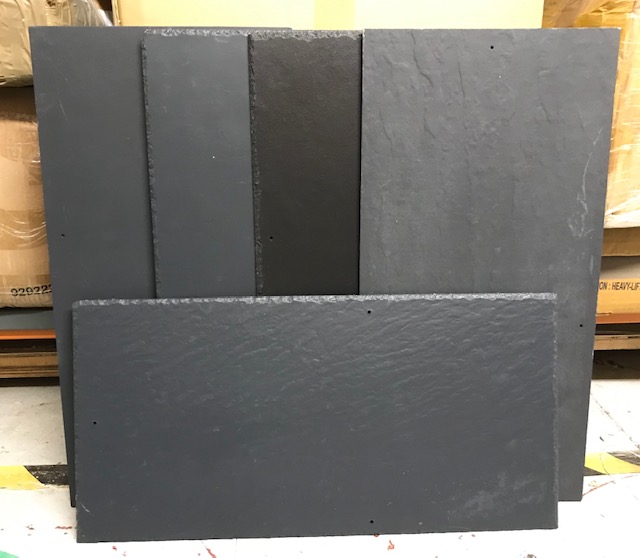 Next up we have some grids, measuring 30 cm square. Hang one on the wall as a tie or belt rack, use it in the garden as a seedling spacer, or as shelves in a bookcase. So many uses!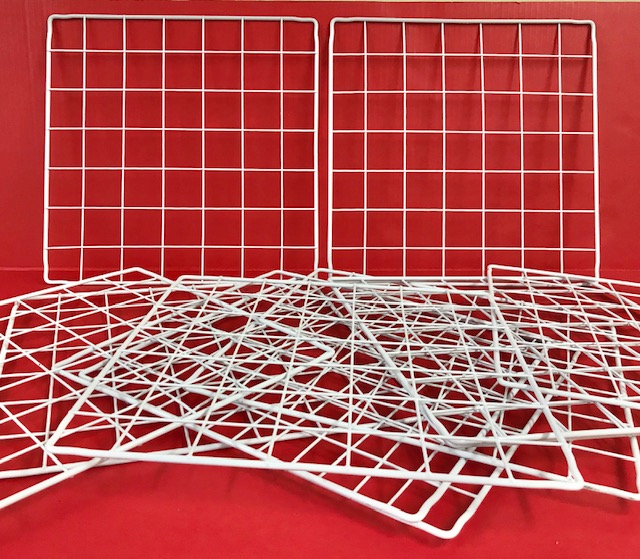 Last but not least, we have these torso mannequins. Just the thing for all you artists and dressmakers out there.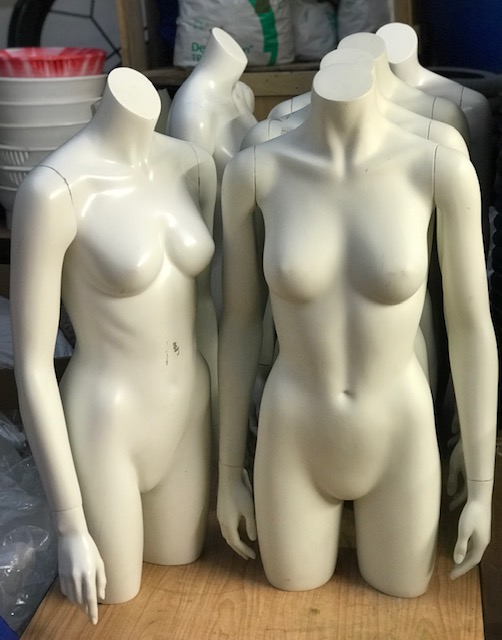 Our friends at the Pump House tell us that 2020 is United Nations International Year of Plant Health and the International Year of Sound, while the Pump House Eco Café will be celebrating Veganuary this month with lots of tasty meat-free meals. Tonight sees the Light Night Worcester Festival, and on Saturday 18 January there is a social sew-in at the Pump house and the Greenpeace Ocean Experience Exhibition at the Pod. For more information on these events, check the website (http://pumphouse.org.uk/whats-on/).
As ever, have a fabulously crafty week, and we will reconvene here same time next week.
The WRE Team