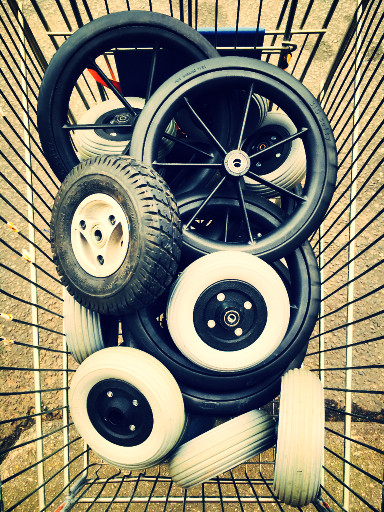 One, two, three, four! One, two, three, four!
"Come on! Knees bend, arms stretch. Keep up at the back, little elf."
Phew! Hi there. Boss elf likes to keep us on our toes. Ooo my back! We warehouse elves are all having a keep fit session. Ouch! I'm too old for this. Why? I here you ask. Well it's because we've just had in a rather large supply of exercise books and...What? What's that?...Hang on lads. Stop – stop – stop. Stop what you're doing. Wrong kind of exercise books. These are the classroom type. We've got plain, lined, squared and all manner of sizes too. You'll find them in Quality Street, all reasonably priced.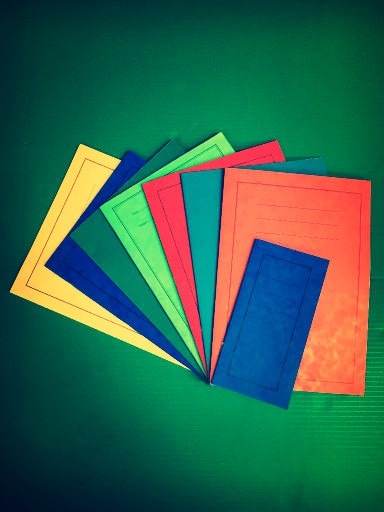 And if you want to go back in time, we've also got some wooden framed chalk boards. You can leave a message for your own little elf, as someone's done here. You'll also find these in Quality Street.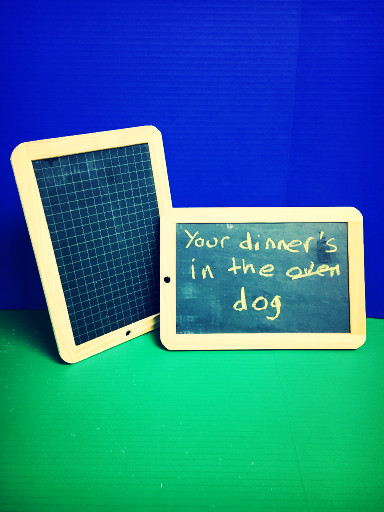 Brown leather, purple leather. Brown leather, purple leather. Not too much of a tongue twister there but we do have a large crate full of some really nice sized off-cuts which could be made into Hallowe'en costumes. We're thinking last year's Worcester carnival, but we won't mention the Z word. Find them in our scrap section.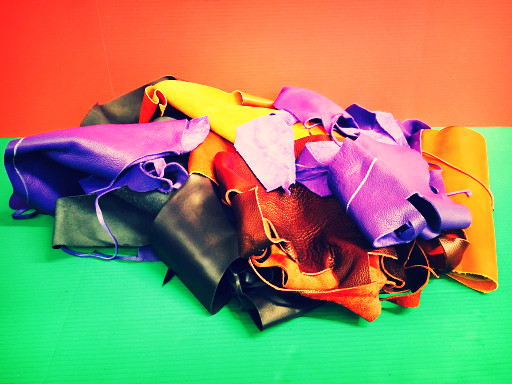 The elves collected some lovely wheels yesterday. All different sizes too. Great for a soap box project.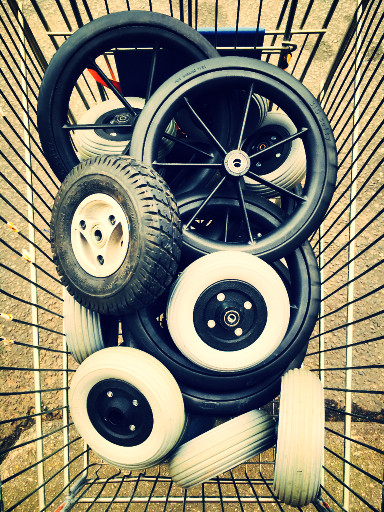 "Janitor! Oh Janitor!" Look at all these paper hand towels, toilet tissues and toilet rolls. All of them are to be found in our scrap section.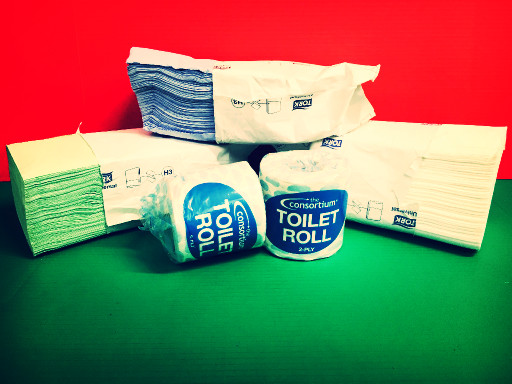 Have we saved the best until last? We'll let you decided that for yourselves. You've been asking for this item for some time now and the elves managed to pick some up Wednesday. Bordette! In lots of nice colours. Believe us when we say this will not be around for long. We have some nice rolls which are in Quality Street and some short end of rolls and off-cuts which are in our scrap section.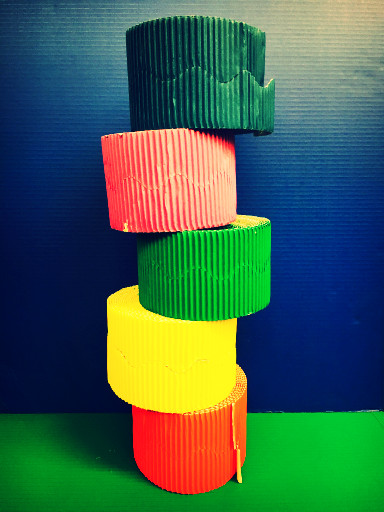 A quick mention regarding MEMBERSHIP CARDS and to bring them along when you shop or we'll have to charge you a day rate of £1. Also; we're sorry but we are unable to reserve items.
Hope to see you soon.
The WRE gang.