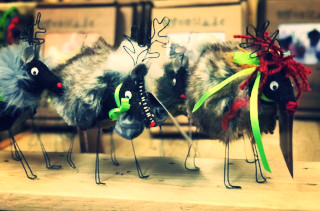 Well, here we are at our last blog of the year (gulp, sob, sniff). Hasn't it gone quickly? Seems only a couple of months ago we were complaining about the heat. Now we're complaining about the cold. There's a reason for that – it's called winter. So here we are with some fabulous wintry, Christmassy bargains to end the year with a bang.
First up we have some beautiful artificial grass, just the thing to go under your Christmas tree for that natural look. It comes in different sizes and colours, so you have lots to choose from.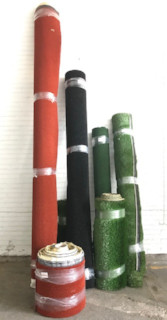 One piece of artificial grass measures almost 19 metres, so you could use it as a red carpet, if you are planning to have a real knees-up over Christmas. What better way to welcome your guests!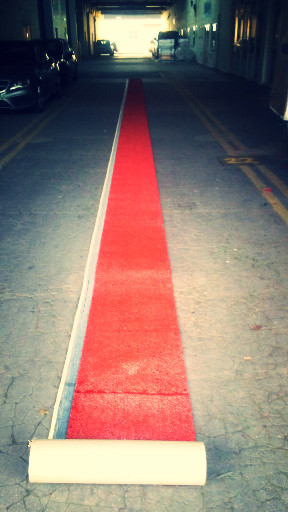 These post supports are always popular. They will take a post seven cm square. Great for the garden, or you could even put your Christmas tree inside one, and then cover it up with the above-mentioned artificial grass. Spectacular!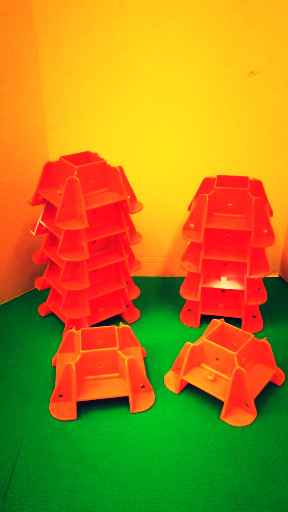 These little green pots have a diameter of 11 cm, and would also be very handy in the garden, for seedlings, or use them as feeding dishes for your small furries. Even a small furry deserves a Christmas present.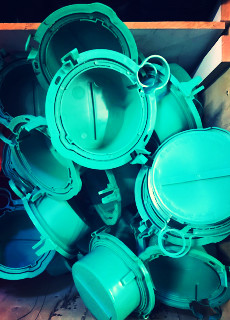 This pipe insulation foam comes in different lengths and different diameters, so there is sure to be a size to fit your pipes. The wider ones might just be big enough to make a dandy ferret run, and what ferret wouldn't appreciate a nice soft play area?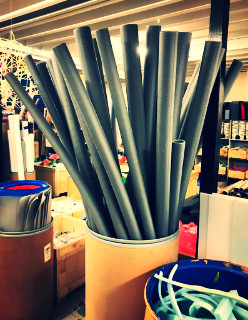 Now we get to the arty stuff. We have some lovely paint-by-numbers kits, just perfect for that artistic friend or relative to relax with over Christmas. Easy to do, so they won't strain their minds after all that turkey and plum pudding.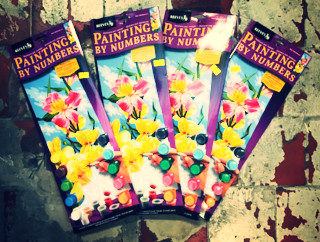 We have a few reindeer left. Not the real ones – some handmade models already assembled, or you can buy a kit and make your own. Come Dasher! Come Dancer! You know the rest.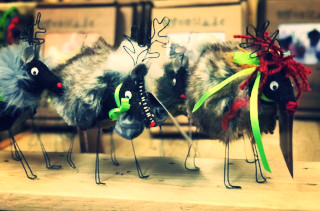 And last but not least, why not pop into our art shop and stock up on all the arty and crafty stuff you need to make your own presents? Everything you could possibly want is here for your delectation.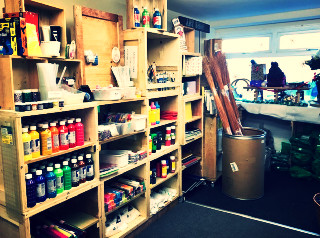 And remember that it's your last chance to buy whatever you want or need in the way of Christmas decorations. Baubles, gift tags, ribbons, cards, wrapping paper and craft kits – everything to make your Christmas unforgettable.
The news from our friends at the Pump House is that this coming Sunday, 16 December, Christmas comes to Gheluvelt Park, complete with a Santa's Grotto. And here is some advance notice of activities throughout the rest of the month. From Friday 21 December to Sunday 6 January there will be The Festival of Winter Walks, and the Big Christmas Swan Feed takes place on Wednesday 26, Friday 28, Sunday 30 December and Tuesday 1 January. Visit http://pumphouse.org.uk/whats-on/ for further details.
And finally, herewith a reminder of our Christmas opening dates. Our last day of trading will be Friday 21 December, and we will be closed from Saturday 22 December 2018 until Friday 4 January 2019, re-opening on Saturday 5 January 2019 11am to 3pm.
So that's it. Thank you for your support this year, have a fantastic Christmas and New Year celebrations, and we will regroup for more fun and games in January.
The WRE Team