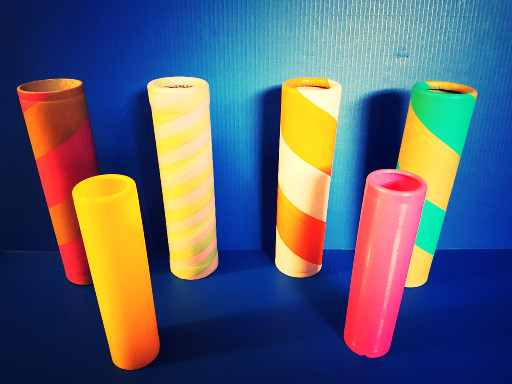 Hello again, scrap fanatics! We here at WRE are doing our best to reduce waste, so we take in all manner of unwanted materials to pass on to you, which means that sometimes our bargains are one-offs or in very limited numbers.
Such is the case with this lovely garden bench. All it needs is a little TLC and a lick of paint and it will be as good as new. Perfect for relaxing on in the last remaining days of summer.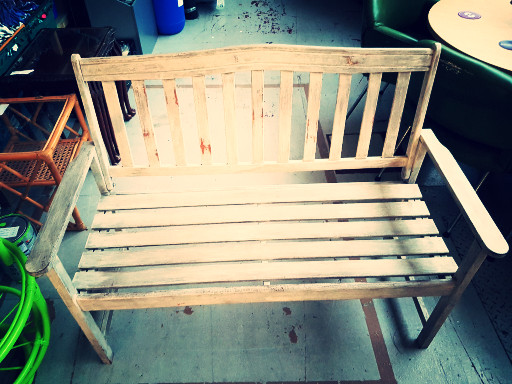 These mannequins are also the only ones we have. Great for displays or for making costumes. Or you could turn one into a lamp or a planter. Check your favourite crafty internet site for how-to instructions.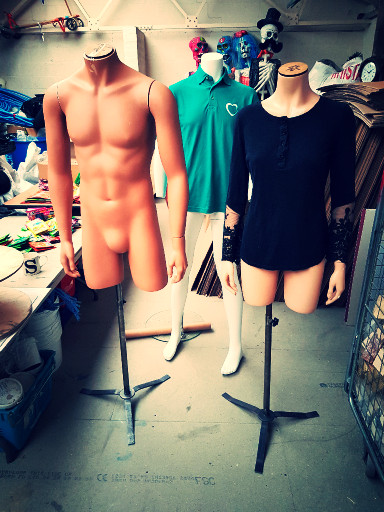 Aren't these little bags sweet? They were originally made from recycled juice boxes by a women's co-operative in the Philippines. The ones with the handles come in two sizes, and they are also available in sheets so you can make your own.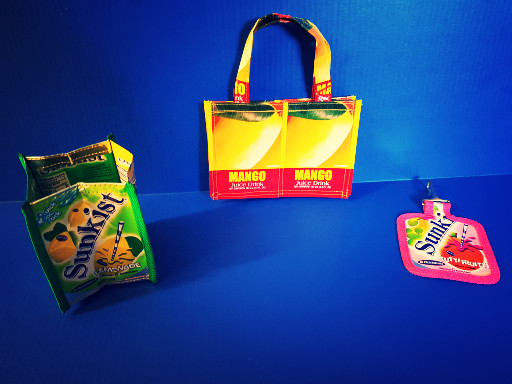 The same women's co-operative also made these funky beads, using recycled paper from old magazines. Just goes to show that you can make something out of anything. The only limit is your imagination!
Who doesn't love a coloured tube? The stripy ones are cardboard and the plain ones are plastic. They would be perfect as spacers for homemade shelves, or as a classic ferret run (for ferret, substitute mice, rats, hamsters – any small animal would fit). Or make your own kaleidoscope using shiny beads and other scrap material you can find here. Or stick a few together to make storage units for small objects. There are countless ideas on various internet sites.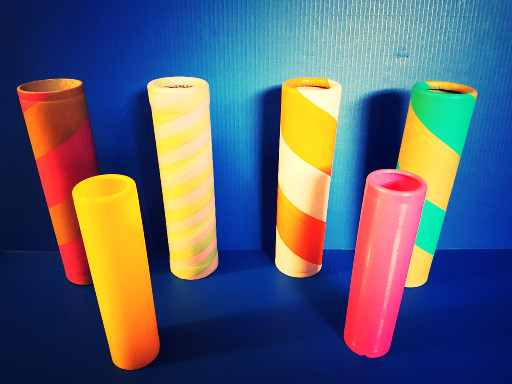 There are probably enough ideas here to keep the kiddies amused in the last couple of weeks of school holidays. If you are still stumped, tune in again next week for more ideas.
The WRE Team