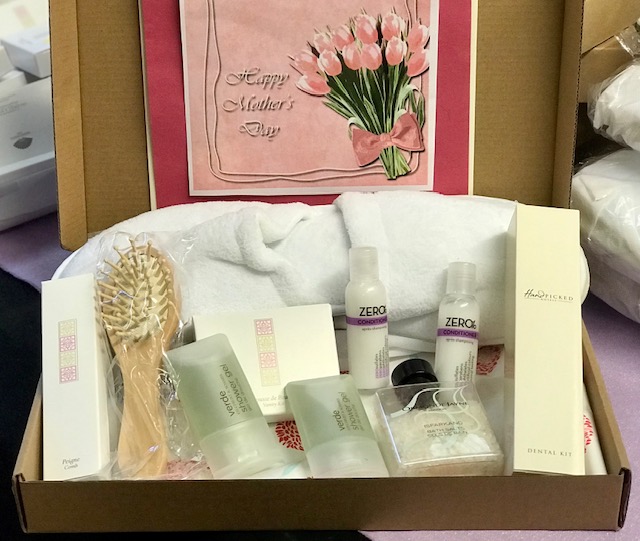 Everybody knows that Mums are the best, and their own Mum is the bestest ever, so this week we are celebrating Mums ahead of Mother's Day on 22 March. We have a load of little pamper treats – the kind you get in posh hotels – so you can choose from bath salts, shower caps, conditioner, shower gel, shaving kits, a comb, manicure kit, loofah, two different sewing kits, towelling slippers, hairbrush, vanity kit, toothbrush, and back scrubber brush. And as if that wasn't enough, we have loads of lovely boxes to put your selection in, plus lots of lovely wrapping paper and ribbons. There is sure to be something that will appeal to your Mum.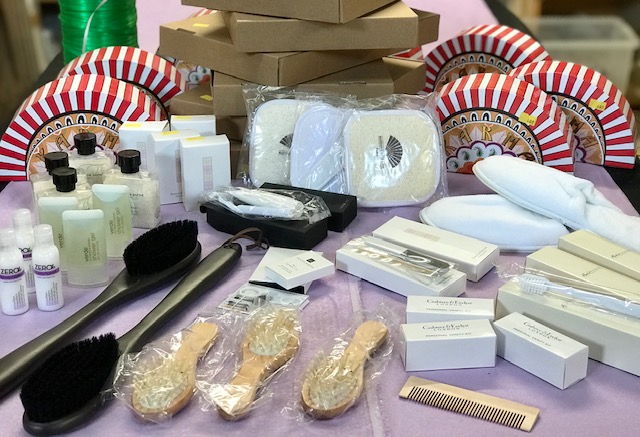 And to remind yourself that Mother's Day is coming up, we have A4 whiteboards. One side is lined halfway down, and the other side isn't, so you have two different surfaces to write on.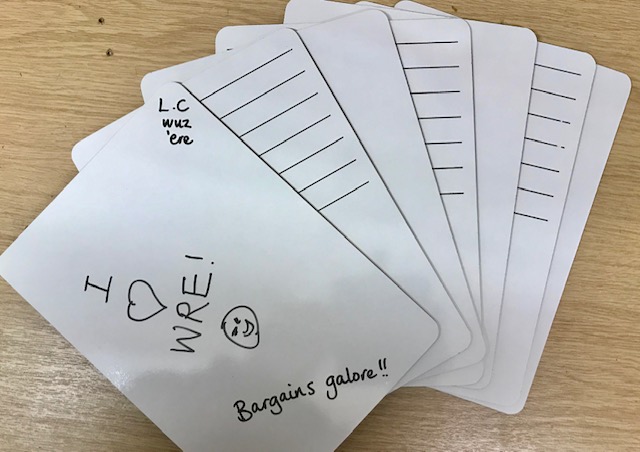 The wooden disks are back! This is a welcome return, as these always go quickly. They are 25.5 cm diameter and 1.3 cm thick. Use them as wheels on any sort of toy vehicle, or make them into borders for your garden beds.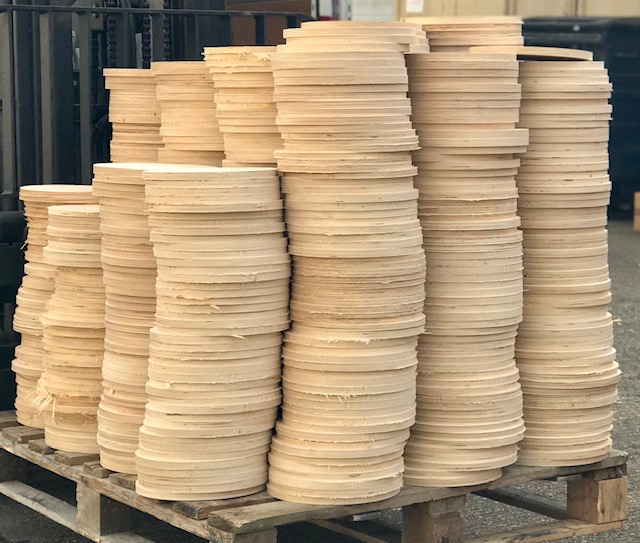 Also making reappearance are these little blue sponges. They are 4 cm high and 5 cm in diameter. Great for artwork or for applying makeup. You could even include some in your Mother's Day pamper box.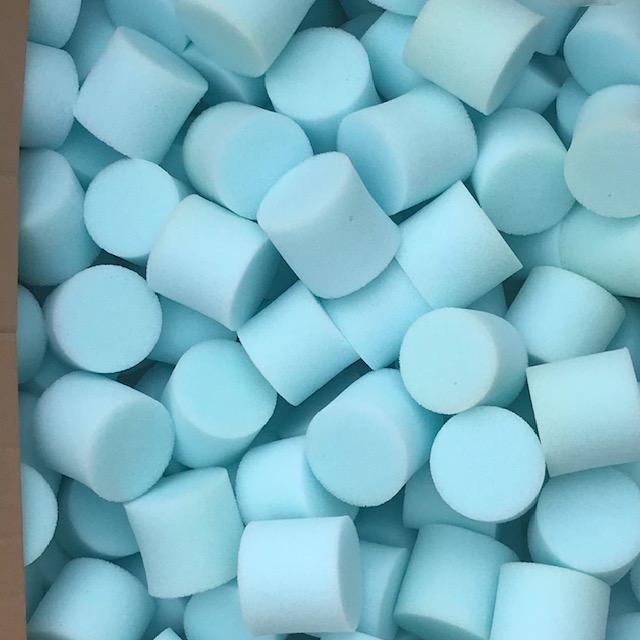 If you need a bigger bottle for your pamper box, we have these lovely light blue ones. They are 14.5 cm high and 4.5 cm diameter across the bottom. They are threaded for a screw cap, and amongst all the other delights we have here, you are sure to find a pump fixture that will fit these bottles.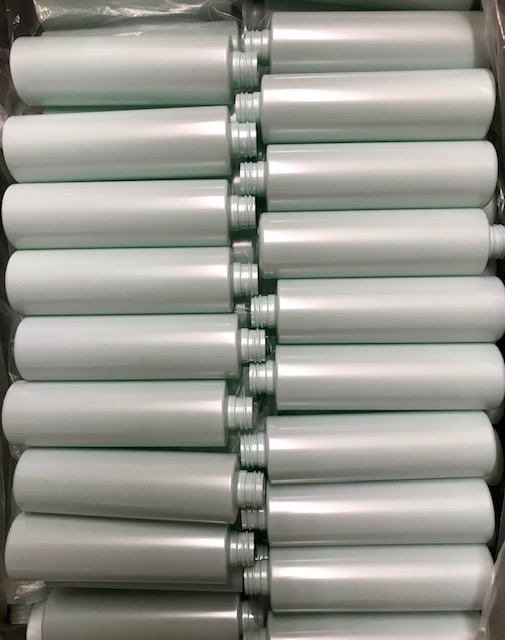 More returning goodies. These foam skins come in different sizes and an absolute rainbow of colours. So useful in craftwork, you'll want to have several of them.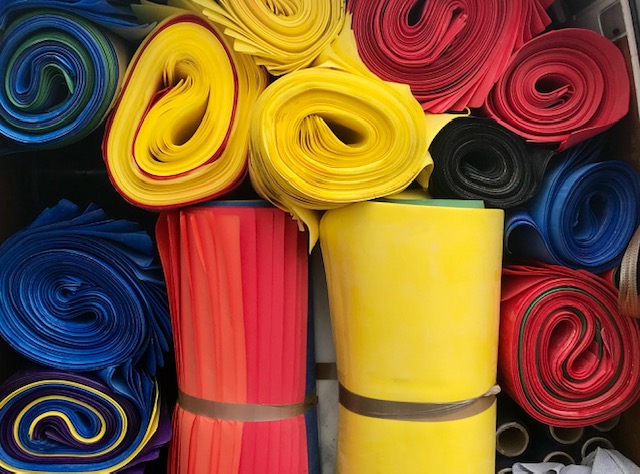 And if you are into wood work, you can never have too much wood. Start off with a load of twigs. Great for the garden. Let your imagination rip!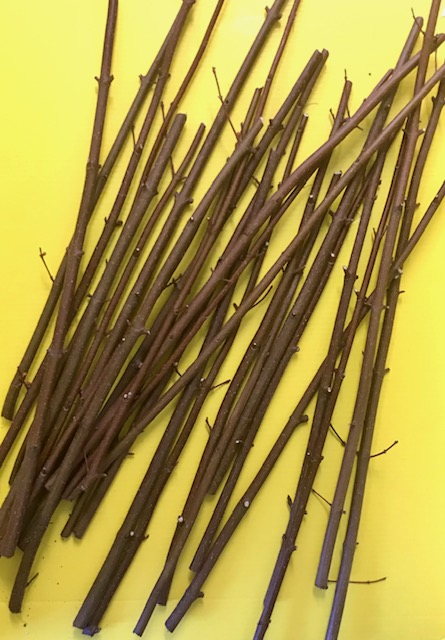 The news from our friends at the Pump House is that there will be another Repair Café at Stanley Road on Saturday 14 March. These events are always busy, so come early and enjoy a cake or three while you wait. Next Wednesday, 18 March, is Global Recycling Day, so celebrate by recycling more than ever. And next Thursday, 19 March, is the Spring equinox! Hooray! The official start of spring! And not a moment too soon. For more information on these events, check the website (http://pumphouse.org.uk/whats-on/).
So that's your lot for another week. We shall reconvene next time for more bargains galore.
The WRE Team