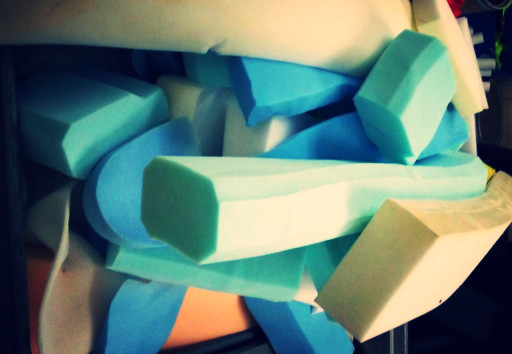 Afternoon all! Here we are again for more crafty fun made with all the fabulous recycled materials you can buy here at WRE.
This week we are going big on foam, starting with these little blue foam bits. They are 5 cm in diameter and 4.5 cm high. Perfect for makeup sponges, or as cushions for your dollshouse, or attach them to the back of furniture or pictures to keep them away from the walls. So many uses! No doubt you can think of hundreds of other things to do with them.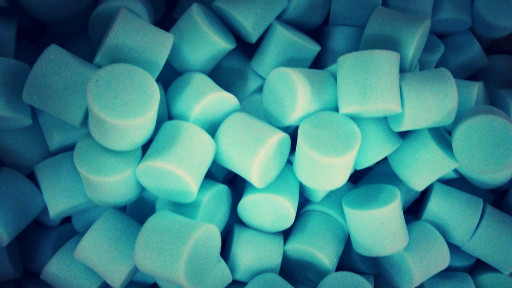 Next we have some foam sleeves, or foamy snakes if you prefer. These are big, about two metres in length, but of course you can cut them down to whatever size you need.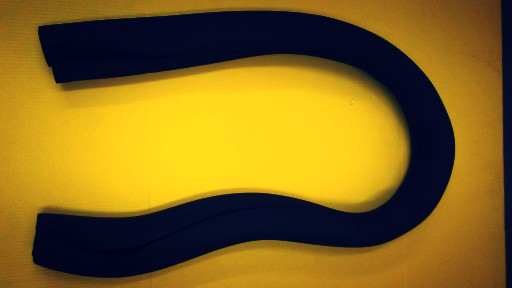 Also rather large are these foam tubes, which are like the sleeves except they are not cut down the length. The hole is 3 cm in diameter, so it's not big enough for a ferret run, even if you wanted to make a ferret run out of foam, which would not be advisable. Best stick to other uses for this stuff.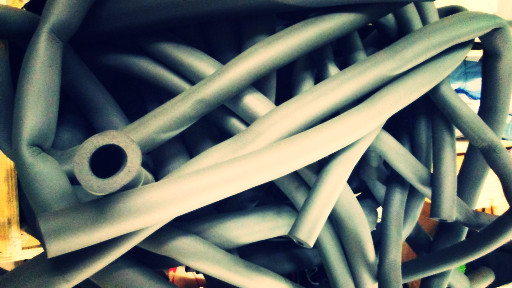 And for our last foamy bargain, we have foam bits – lots of different colours, sizes and shapes, with just as many uses. Put you thinking caps on!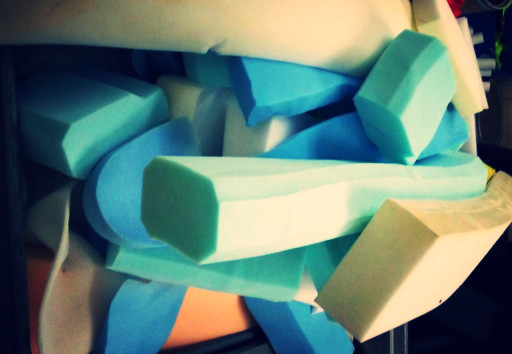 We are also heavily into wood this week. Just look at these wooden discs – at 25 cm in diameter and 1.5 cm high, they would be perfect as wheels for your next go-kart, or to paint on, or to make a dandy chopping board or cheese board.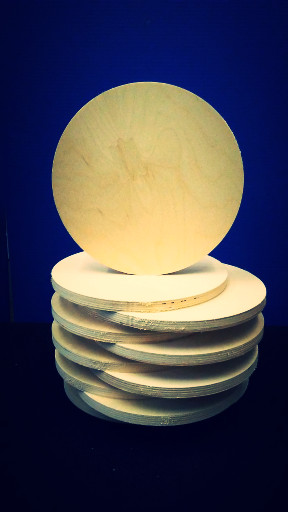 These pallet protectors just flew out the door last time we had them, so get in quick to snap up these beauties.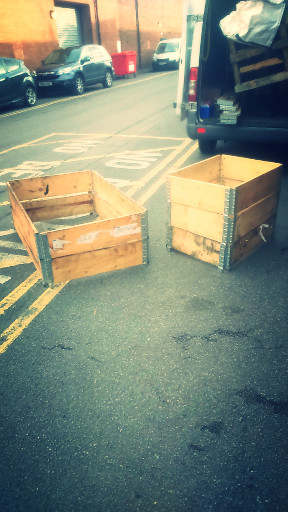 The same goes for these cable drums. They are rather too big for go-kart wheels, but they make fine coffee tables or stools.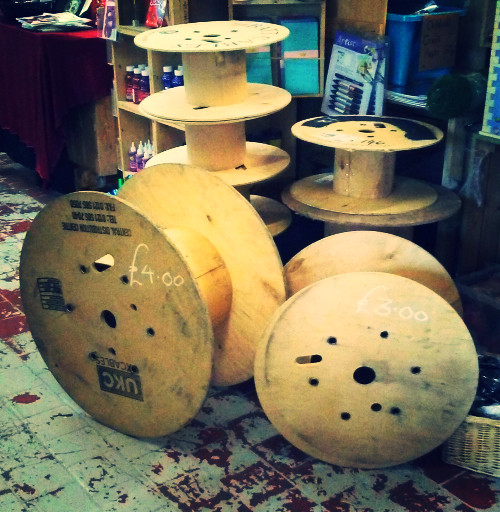 Finally, something not made of wood or foam – plastic bobbins. They measure 17 cm in height, and taper from a base of 6 cm diameter to the top of 3.5 cm diameter. These are also very much in demand whenever we get them, so don't leave it too late to bag some.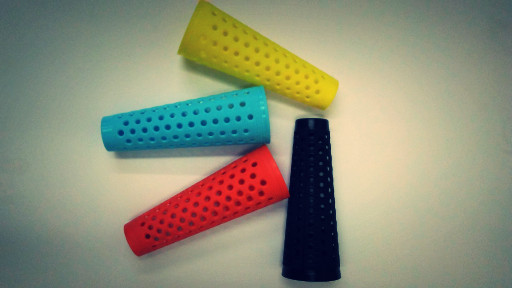 It's not too late to pick up all the stuff you will ever need for Halloween, from pumpkin cut-outs to tools for cutting out pumpkins, candles, cardboard and various fabrics, as well as different sorts of props such as fake scars. And we still have some anatomical figures left over, for you to practise on. If you need some ideas check out our Pinterest page at https://www.pinterest.co.uk/wreuk/halloween/.
And finally, the news from our friends at the Pump House is that next week sees the start of both UK Wool Week and British Egg Week, plus Saturday is National Badger Day. Bet you didn't know there was such a day. If you need more information on any of these, just hop along to http://pumphouse.org.uk/.
That's all for now. Keep warm, now that the weather is turning cooler, and come back next week for more crafty fun.
The WRE Team