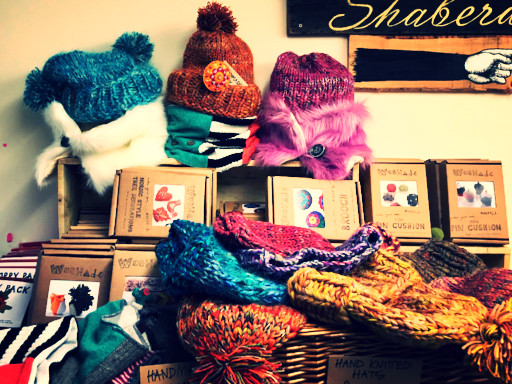 Fantastic bargains and where to find them
Good afternoon again, scrappy people! Did you all have a fabulous time at the Christmas Fayre? If you visited our stall in the Cathedral, thank you very much. We had a most profitable three days.
Now, back to business. We have some real bargains for you this week. Let's start with this one-off, super-duper silhouette of London – all 11 feet of it. It's four feet high and shows the city skyline from the Shard to the Gherkin. What a fantastic talking point at your Christmas party!

More banners. This one is black on one side and white on the other – perfect for your Christmas play when you need to depict the night sky or snow. They come in different sizes, all individually priced.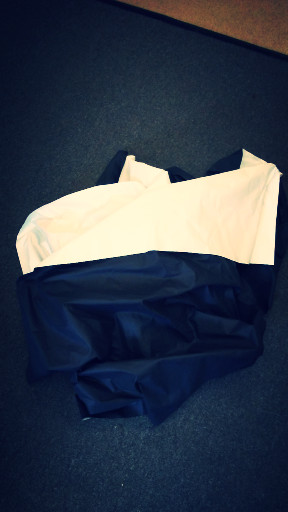 These gorgeous octagonal boxes have a diameter of 24 cm and are 20 cm high, and would be just the ticket for filling with home-made goodies as a gift, or just for general storage.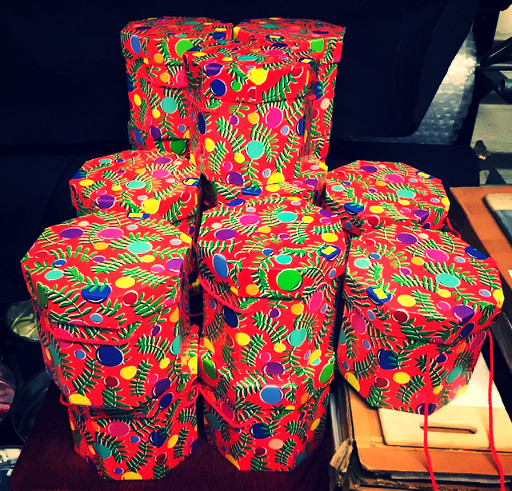 If you don't have a wreath for your front door, why not make your own? We have lots of foliage – the real stuff, no fakery here! – and best of all, it's absolutely FREE! Do wash your hands after using it. Because it's genuine, it has been in contact with wildlife, and animals will do what animals will do.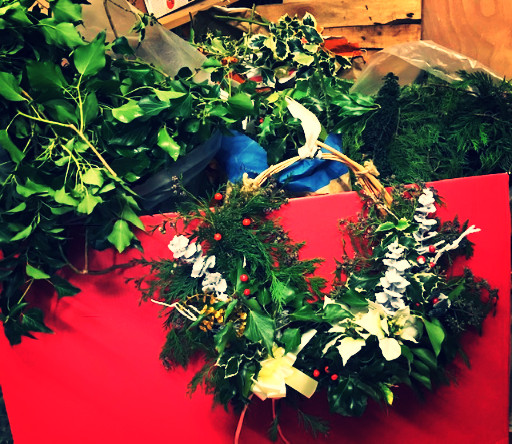 These foam lozenges fly out the door whenever we get them, so don't delay. They measure 29 cm by 20 cm, and are sticky-backed, so you can cut them out to make shapes to stick on walls or other surfaces. They would make dandy insoles for shoes, or cut toes in one end to make monster footprints. Or you could use them for something really boring like a mouse mat. Monster footprints would be better.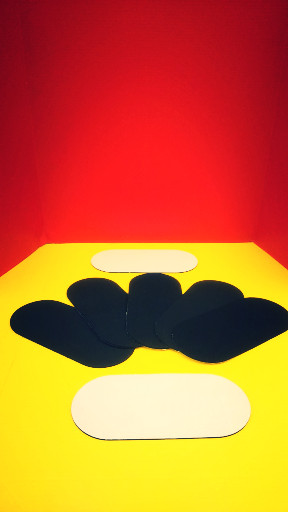 We have some WREmade clothing left over from the Christmas Fayre, so if you are hankering for a handmade apron or top, or a woolly hat, look no further. Get in quick before they disappear.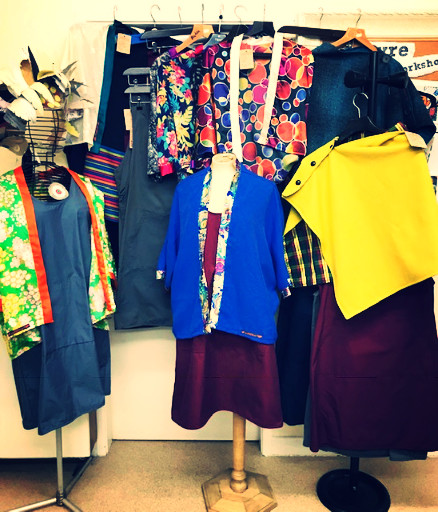 Finally, we have these Star Wars activity packs. Guaranteed to keep the kiddies occupied while parents get on with more important things, like wrapping presents.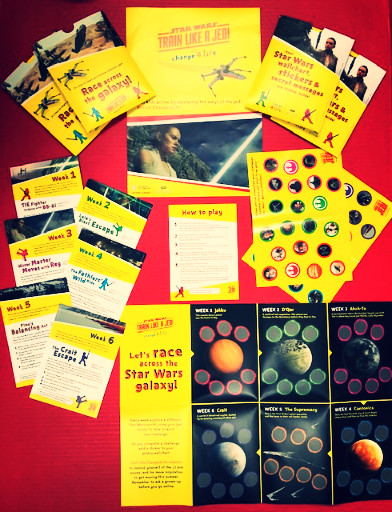 And remember that we have all you could ever want or need in the way of Christmas decorations. Baubles, gift tags, ribbons, cards, wrapping paper and craft kits – everything to make your Christmas unforgettable.
Our friends at the Pump House tell us that there is a repair café this Saturday, 8 December. Visit http://pumphouse.org.uk/whats-on/ for further details.
And herewith is advance notice of our Christmas opening dates. Our last day of trading will be Friday 21 December, and we will be closed from Saturday 22 December 2018 until Friday 4 January 2019, re-opening on Saturday 5 January 2019 11am to 3pm.
One last thing. We will be closing early next Wednesday 12 December, at 4pm. Remember that – we don't want you to come here and be disappointed that the doors are shut. You have been warned!
Do come and visit us for some spectacular Christmas bargains, and we'll be back next week with even more wonderful stuff for you.
The WRE Team