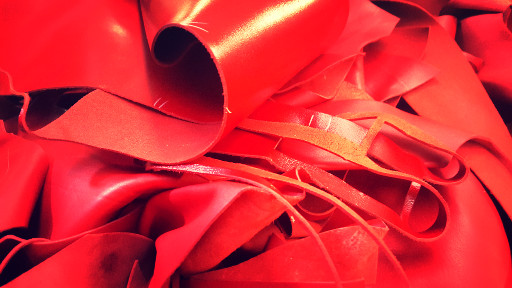 Salve Scrap Fans! Welcome to this week's ABC of what's hot at WRE this week.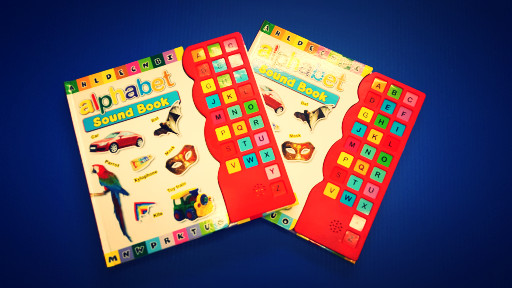 Learning resources! We're not called a Worcester RESOURCE Exchange for nowt, friends. We have lots of educational resources for use at home and in school. These noisy alphabet sound books are great for little learners and pranksters alike!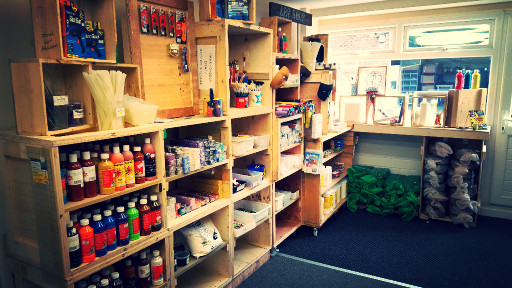 Speaking of resources, the Art Shop has moved and grown. In order to have more space on the main shop floor, the art shop has moved into the old library, situated through the end door at the back of the shop, or directly from the outside, to the left of the main shutter doors. This has given us space to display even more of our lovely treasure in the shop. for example ......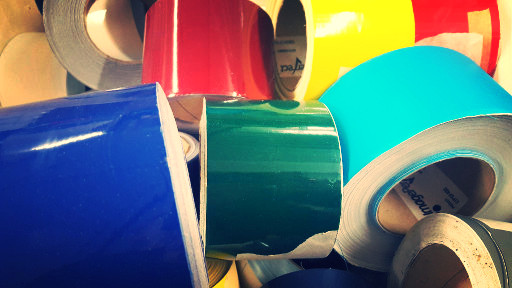 Oasis vinyl! In addition to our normal splendid selection of colourful sticky back vinyl, we have some of these long narrow strips. Why is it called Oasis vinyl? …………… Because you got a roll with it!!! Kabooosh!!!!!! We're here all week folks!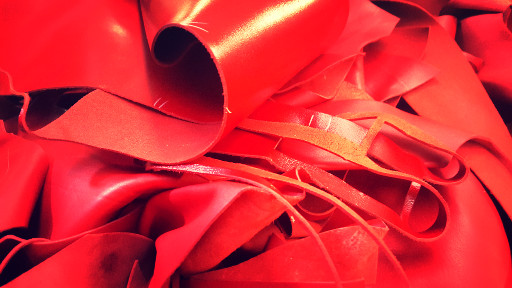 Moving back even further in time, from the nineties to the eighties, just have a look at this beautiful red leather. This really is top quality stuff and great for a range of crafts, from bags to book binding, or even a Michael Jackson Thriller costume for your Action Man?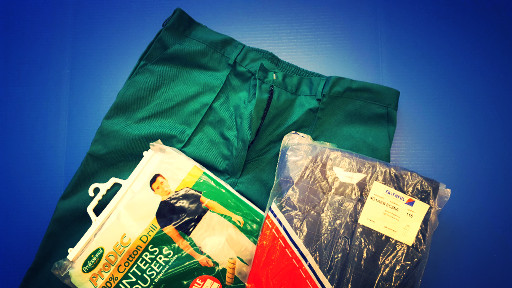 And now for something quite timeless that will never go out of fashion because, to the best of our knowledge, they have never been in fashion. Workwear! Great for work! Natty overalls to keep you clean and comfy trousers to keep you warm and smart! (You can always applique some of our felt animal shapes onto them if you want to stand out!)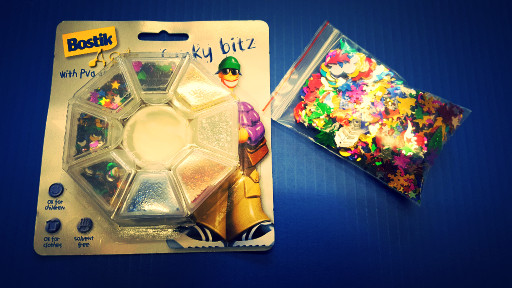 Or add sparkle? Actually, no, don't add sparkle to the workwear, it will come off all over the place and despite the lovely idea of tradespeople spreading sparkle everywhere they go, it will make a mess. So you'll just have to find something else to beautify with these colourful shiny shapes.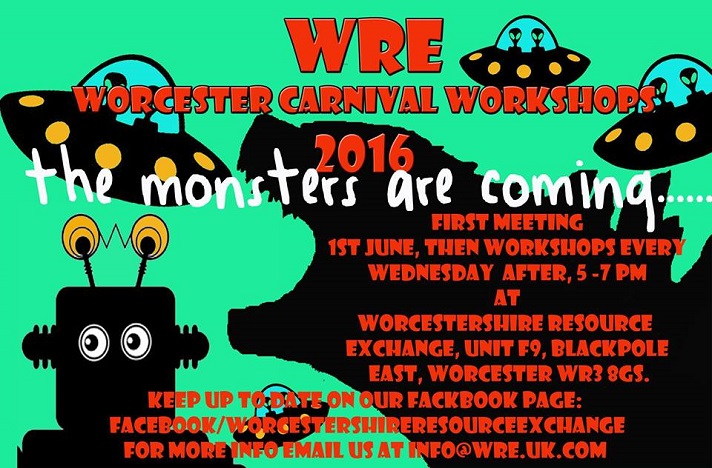 This year's Worcester Carnival will be held on Sunday 28th August and the theme is "Films and Musicals". Once again, we have something rather special in mind, so if you want to get involved, please join our fabulous and fun Carnival Crew. Weekly carnival drop in sessions will be held upstairs at WRE on Wednesdays 5pm-7pm. Be prepared to get mucky during these sessions so wear clothes you don't mind getting damaged or dirty.
If you are already planning to get involved in this year's carnival, then we have a special membership rate for you. Pop in and see us for details. It's a brilliant deal, and you get the added advantage of practical advice from the fabulously creative WRE gang.
That's all folks. Unfortunately there is no new stuff for ferrets again this week. It looks like we'll have to ferret around for something…………… I'll get my coat…… Cheerio!