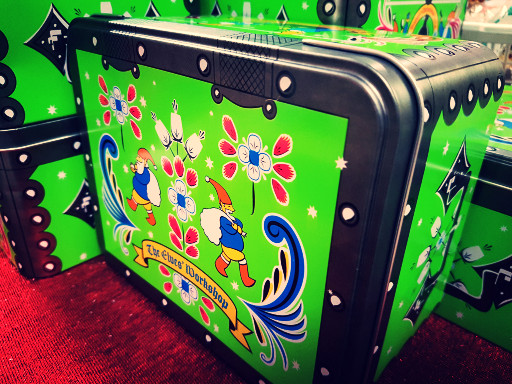 Greetings, good people of Worcester! Did you all have a spectacularly noisy Guy Fawkes Night? That sees the end of all the pre-Christmas festivals, so now we can concentrate on the Big One. We have lots of Christmas goodies for you, so let's get started.
Talking of big ones, how about this Christmas tree? It comes fully decorated with baubles, lights and snow. However, it's 12 feet tall and therefore not really suitable for home use. But if you have a shop, a business or a school in dire need of a gigantic tree, hurry along and grab one – we have only two of them, so don't risk disappointment.
Aren't these elf tins cute? They measure 20 cm by 16 cm and 10 cm high. Perfect for stuffing full of Christmas edibles to give as gifts, or any sort of gift that can be packed in a tin. Imagine a tin full of Christmas cookies – yum!! And after they've all been eaten, the tin can be used for any sort of storage need. Double value!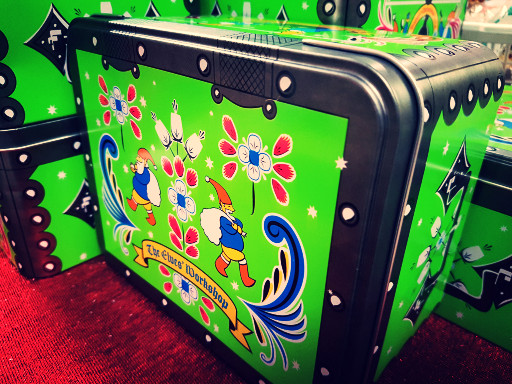 This lovely tinsel is approximately six metres long and comes in a variety of colours. Buy one of each for your tree – it will look stupendous!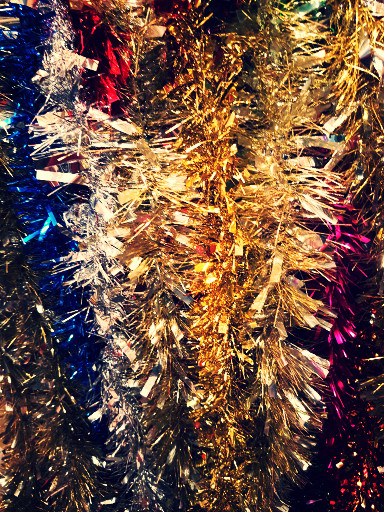 As an alternative to tinsel, try these ribbon cut-outs of stars and snowflakes. They are 8 cm wide, but they are on a roll, so you can cut off as much or as little as you need. They are so lovely, you'll surely want enough to go round your tree two or three times.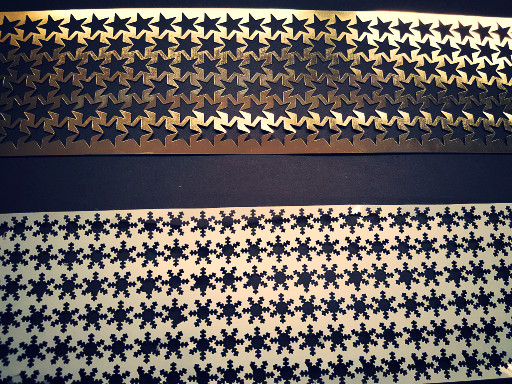 And don't forget that we have loads of Christmas decorations – all you could ever want or need. Baubles, gift tags, ribbons, cards, wrapping paper and craft kits. Everything to make your Christmas a memorable one.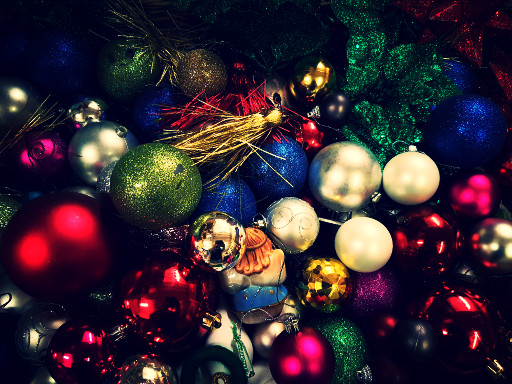 We also have some non-Christmas stuff, just to show that we're not obsessed. We have some lovely new fabric in the Shabberdashery, and we are having a buy one get one free deal on all rolls and folded fabric. You will be sure to find something that you like.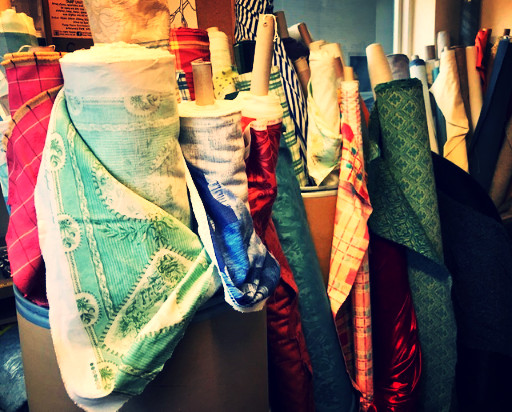 This beautiful mannequin is a one-off – just the thing for a shop or business if you want to dress her up in Christmas gear.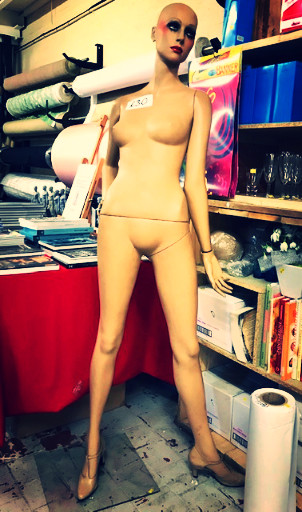 For those of you who are artistically inclined, just look at our Pink Pig range of sketchbooks. Several different sizes, different covers, different numbers of pages. Be quick because Pink Pigs always sell out quickly. You might say pigs fly out the door (see what we did there).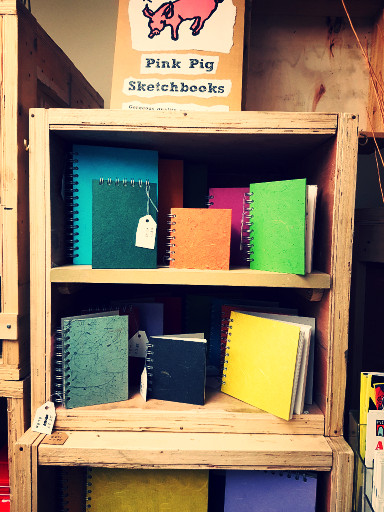 And finally, if you find Christmas stressful, invest in a few of these wonderfully squashy stress balls. Or you could use them to practise cricket. Or your canine and feline friends would love them to bits – probably literally.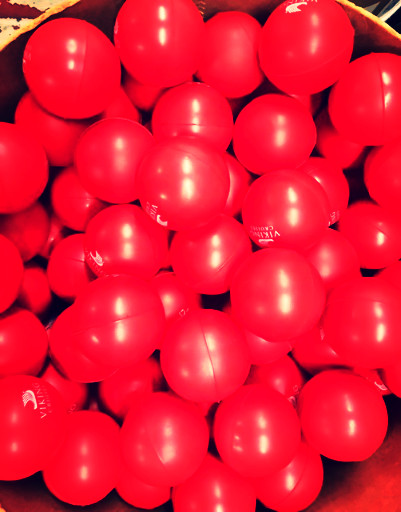 Our friends at the Pump House tell us that there is a Repair Cafe on Saturday 10 November, where you can get advice and support for repairs to small electrical and household appliances, bikes, toys, furniture, clothes and ceramics. Visit http://pumphouse.org.uk/whats-on/ for more information.
Have a fantastic week doing whatever crafty things you have in mind, and we'll see you next time for more goodies.
The WRE Team