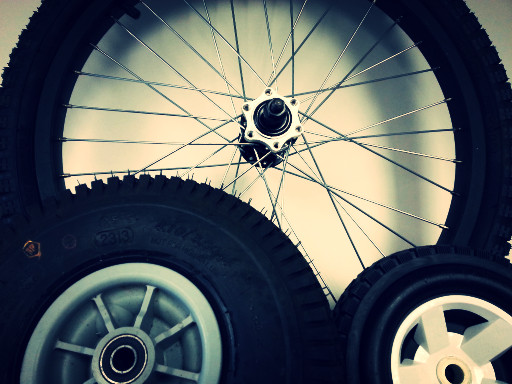 Bottles, bags, wheels and the weird.
More March mayhem.
Hello there.
Here's what's on offer at WRE HQ this week?
Wheels and tyres in all different sizes. From go-kart size to bicycle size. Strangely enough, they're all round.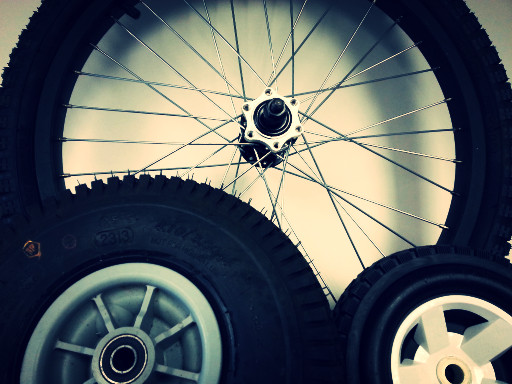 These bottles come in the shape of – well – bottles. They are glass milk bottles which have been painted an off-white colour on the outside. We assume it was to appear that they were full of milk.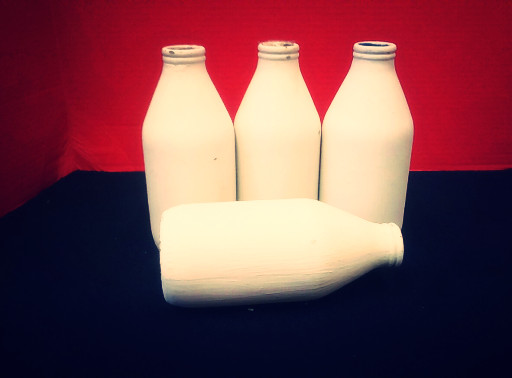 Woohoo! Bubble wrap bags. We haven't been able to obtain these for quite some time and we only have a limited supply even now. Once they're gone, they're gone.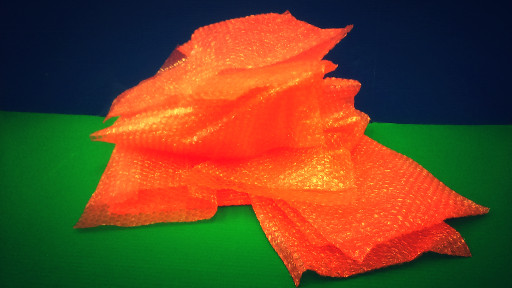 This white material has a strange cell-like structure on one side and is smooth on the other, with a foam insert. It's very unusual in construction. They are available in various sizes.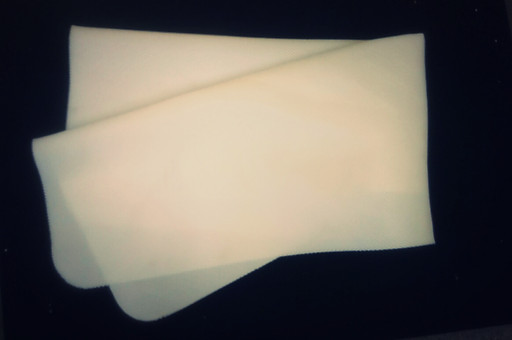 Next we have this reinforced green pipe. We have a few approximate three metre lengths, and one measuring roughly six metres. They all have a 35mm bore.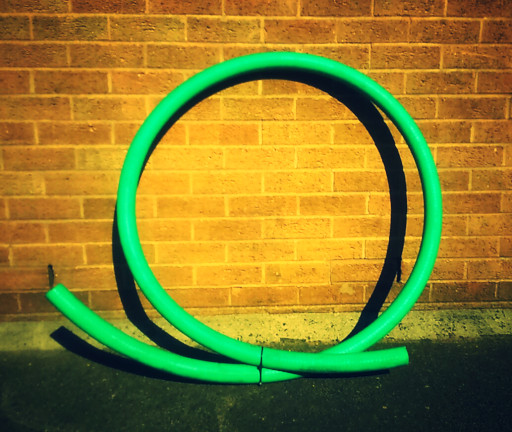 And last, but by no means least. This polystyrene cylinder. It's a one-off. Standing 90cm high and with a diameter of 35cm, it would be ideal to turn into a pedestal to display your piece of artwork.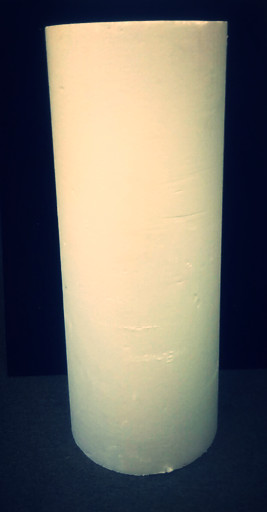 This Saturday sees the return of the bi monthly social sew-in sessions at the Pump House Environment Centre in Gheluvelt Park, Worcester.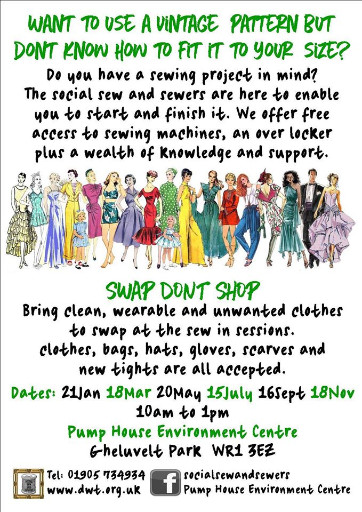 Do you have a sewing project in mind but need the use of an overlocker?
Maybe you need help in resizing one of the vintage patterns that we sell here at the WRE. We have decades of patterns, from the 1940s to the 1990s and children's patterns too. Watch out for those shoulder pads!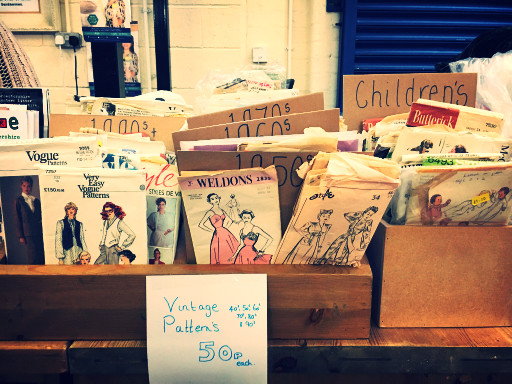 These sew-in sessions enable you to have access to equipment and the knowledge and support of our social sew and sew-ers.
Join us for the sew-in session and clothes swap from 10am to 1pm on Saturday 18th March upstairs in the Pump House meeting room.
All clothes for the swap should be unwanted, clean and wearable- no out of shape jumpers or your old work clothes please. We will also be unable to accept t shirts this month.
Join the social sew-in and put second hand first.