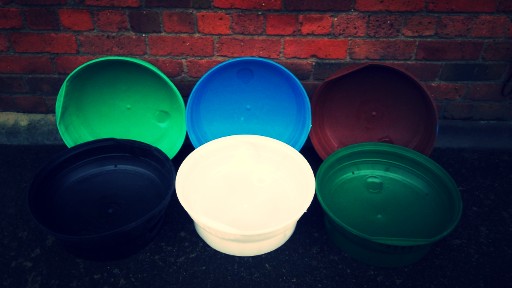 So did you all have a wonderful time at the royal wedding, waving your home-made flags and stringing up your bunting made from WRE scraps? Well, this week we bring you more wonderful stuff to celebrate that other great British institution, the bank holiday.
First up is this fan blade. Just what you always wanted for your hand-crafted go-kart. It is 20 inches in diameter, so maybe a trifle too large for a go-kart, but you can always try.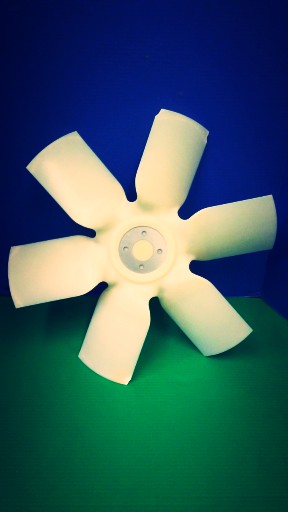 Next we have this flat wooden pallet, 120 cm by 100 cm. It would make a fabulous window for your garden shed/toolshed/man cave/cubby house.
These colourful pieces are actually the ends of kegs, but drill a couple of holes in the bottom and you've got yourself a very nice planter for the garden. They would also make a dandy dog bed, or a washing-up bowl.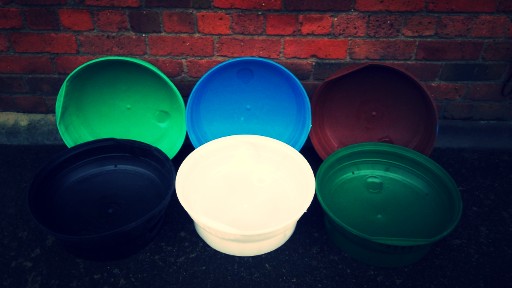 More garden stuff. These are supports for 3 inch posts, but they stack together so cleverly, who could resist building a little pagoda for the back garden? Who hasn't always wanted a garden pagoda?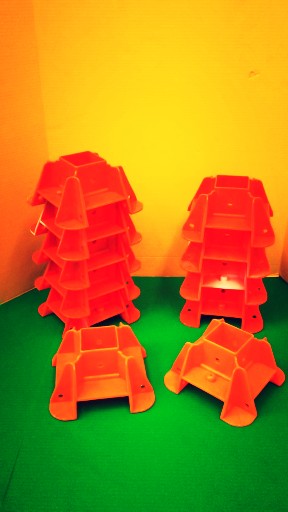 This interlocking flooring is made up of tiles that measure 50 cm by 50 cm by 2.5 cm. We have only 30 of them, making a total of 7.5 square metres, so if you need some fabulous flooring for the aforementioned garden shed/toolshed/man cave/cubby house, you know where to come.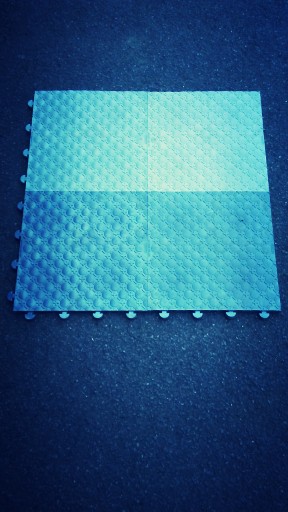 We are calling this Swiss cheese cardboard, because we don't know what it's really called. It measures 121 cm by 99 cm and is 4 cm thick. Use it to plant seedlings, or for one of those throw a ball into a hole things that you used to see at fairgrounds. It will be a guaranteed hit at your summer fête this year.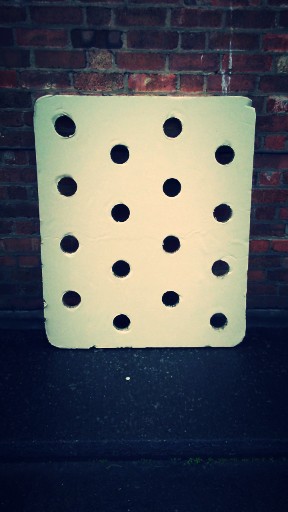 Finally, we have rope, in a wide variety of lengths, thicknesses and colours. If you want rope, we're sure to have something to suit your needs.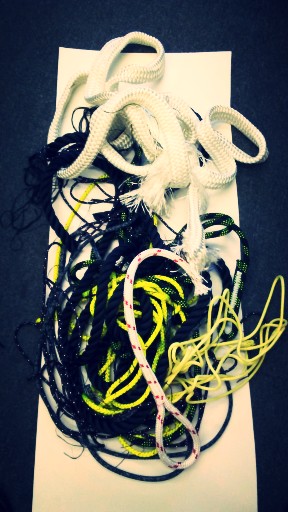 Don't forget that May is Be Active month, so when you have finished all your crafty activities this bank holiday weekend, go out for a nice long walk, and come back to us next week incredibly energised and ready for more crafty fun.
The WRE Team