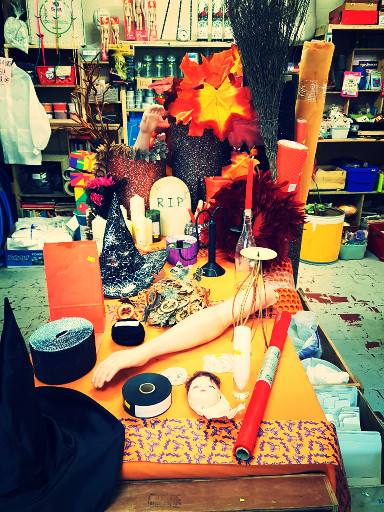 The days are getting shorter and colder, so we know that autumn is definitely just around the corner. And autumn means Halloween. We know it's still more than six weeks away, but if you are making costumes or planning a party, you can't start early enough. And we have lots of goodies to help in your artistic endeavours.
Just look at all the fantastic stuff on our Halloween table. Candles, witches' hats, leaves, broomsticks, body parts ... everything you could possibly want to make your Halloween the spookiest ever.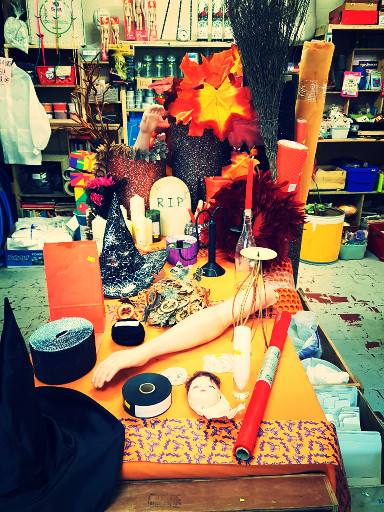 And for those of you for whom the very mention of Halloween makes you want to run away shrieking, we have materials to help you make a perfect getaway vehicle. Build your own car (well, maybe a go-kart) with these steering wheels.
Every car needs tyres, and tyres we have. Perfect for any wheeled vehicle.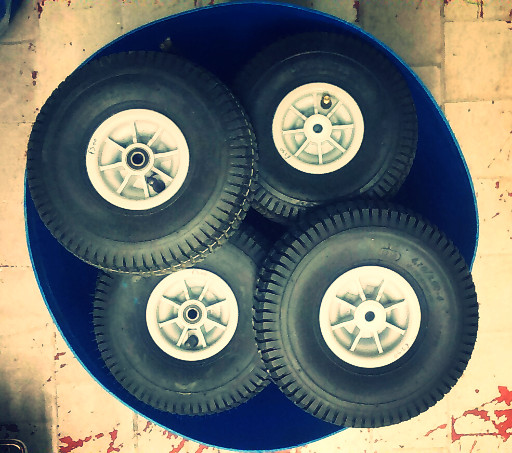 And to keep the house clean while you are busy with all your Halloween costume-making, we have non-slip foam sheets that can be laid on the floor, on the table, or on the lawn. They come in groovy colours such as orange, yellow and red.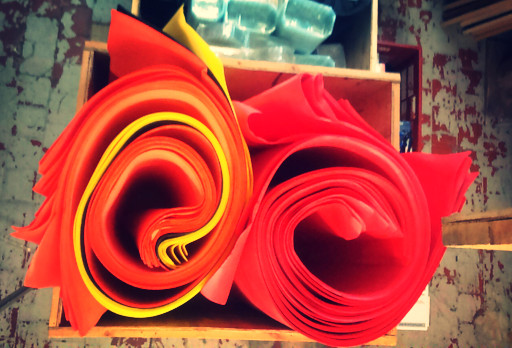 Continuing with the foam theme, these sheets of foam-backed vinyl can be used to re-upholster the seats on your tired old chairs. Or use them as wall coverings, shelf linings, anything that needs a bit of padding.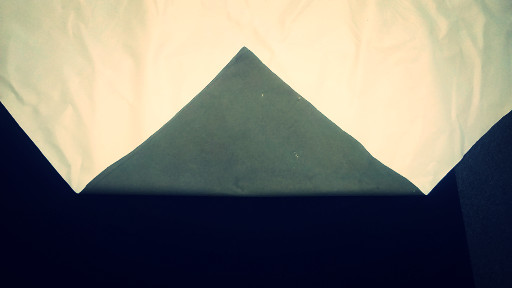 These plastic bags, backed with paper, can be used to keep documents or pictures clean, or to go back to Halloween, they can hold all the sweets that kids blackmail grown-ups into giving them. The bags measure 25 cm by 40 cm, so that's an awful lot of candy! I foresee a trip to the dentist.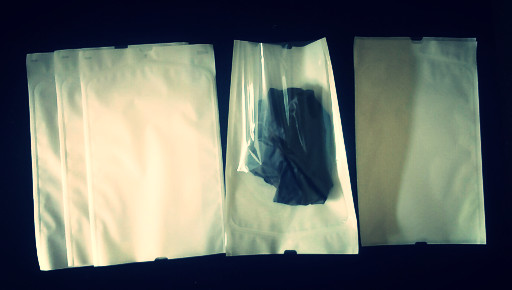 As it's Zero Waste Week this week, WRE is hosting a Mors Bag social sew TONIGHT at the Pump House Environment Centre (Gheluvelt Park Riverside Conservation Area, WR1 3EZ) from 6pm to 8pm. Come and make two Mors bags, one for yourself and one for us to give away free at events, and reduce your use of plastic bags. Materials and sewing machines are provided and do not fear if you have never used a sewing machine before as support will be on hand from DWT staff and volunteers, plus it's only sewing in a straight line! See you there.
The WRE Team