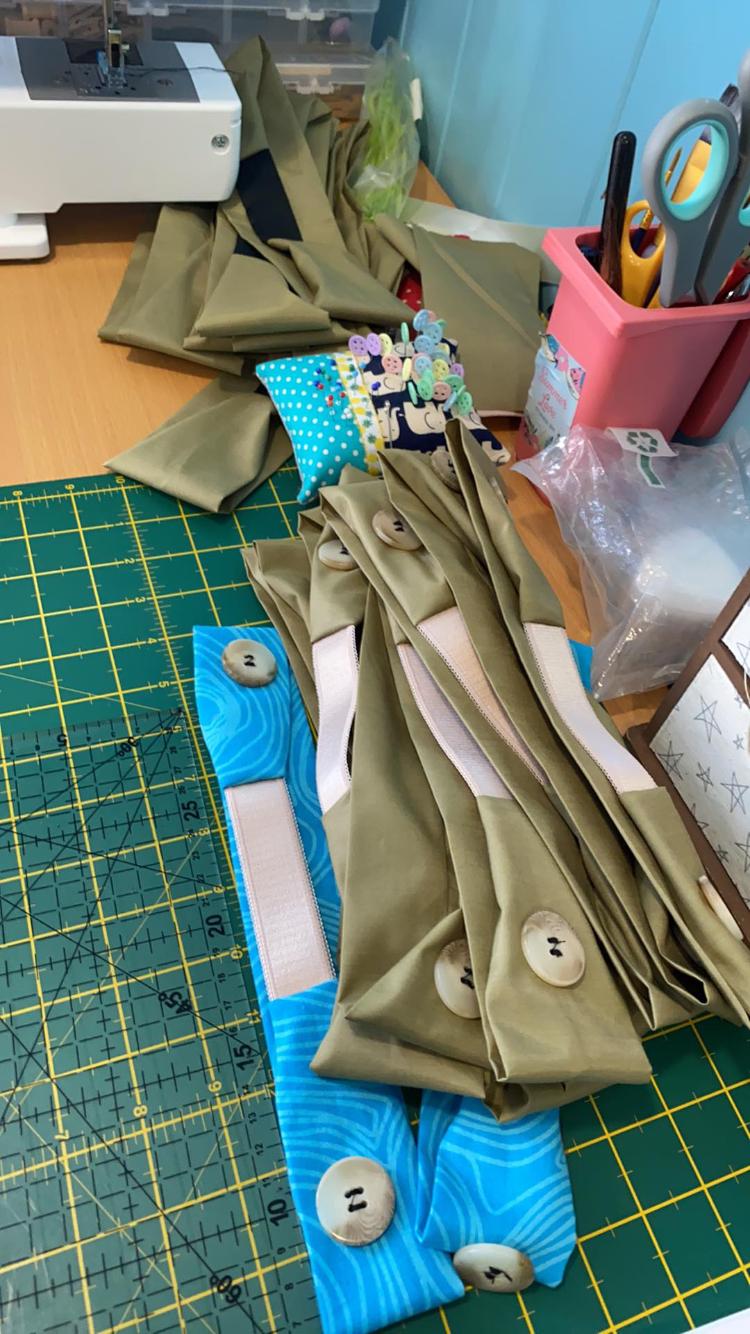 A SALUTE TO THE ARMY OF SEAMSTERS!
When Boris gave us all instructions to shut up shop and 'stay at home' we dutifully did what we were told (ie. not going to Barnard Castle). We locked the doors to our unit, not knowing when it would reopen.
As a team we talked about how we could do our bit. We wanted to help in some way, but not really knowing what help we could be.
Like everyone else we watched the news, listened to the daily government briefings and saw the shocking images from across Europe and America.
We still didn't really know what we could do.
As many of you know from time to time we have medical supplies. The first thing we did was check what we had and got them to Redditch Hospital.
What next?
We waited. Then the calls started to come in.
The first problem we solved was to help a company who supplied nursing homes and doctors' surgeries with hand santiser. Due to the massive demand in hand sanitiser they could only get hold of massive bottles. They didn't have any smaller bottles to decant the liquid into to get it to more places.
Our stock of small bottles nd spray lids were perfect.
Then the most unexpected requests started to come in:
'Do you have any fabric, elastic and buttons we can have?'
'Erm.....yeah......why?'
People across the county via social media had rallied together into an army of sewers to make the simplest of things that would make the working lives of NHS staff and carers just that little bit easier. Nurses' ears were getting sore due to continually wearing face masks. A simple homemade solution to the problem was headbands with buttons on them, so the elastic on the face maskscould be attached to the headband rather than their ears.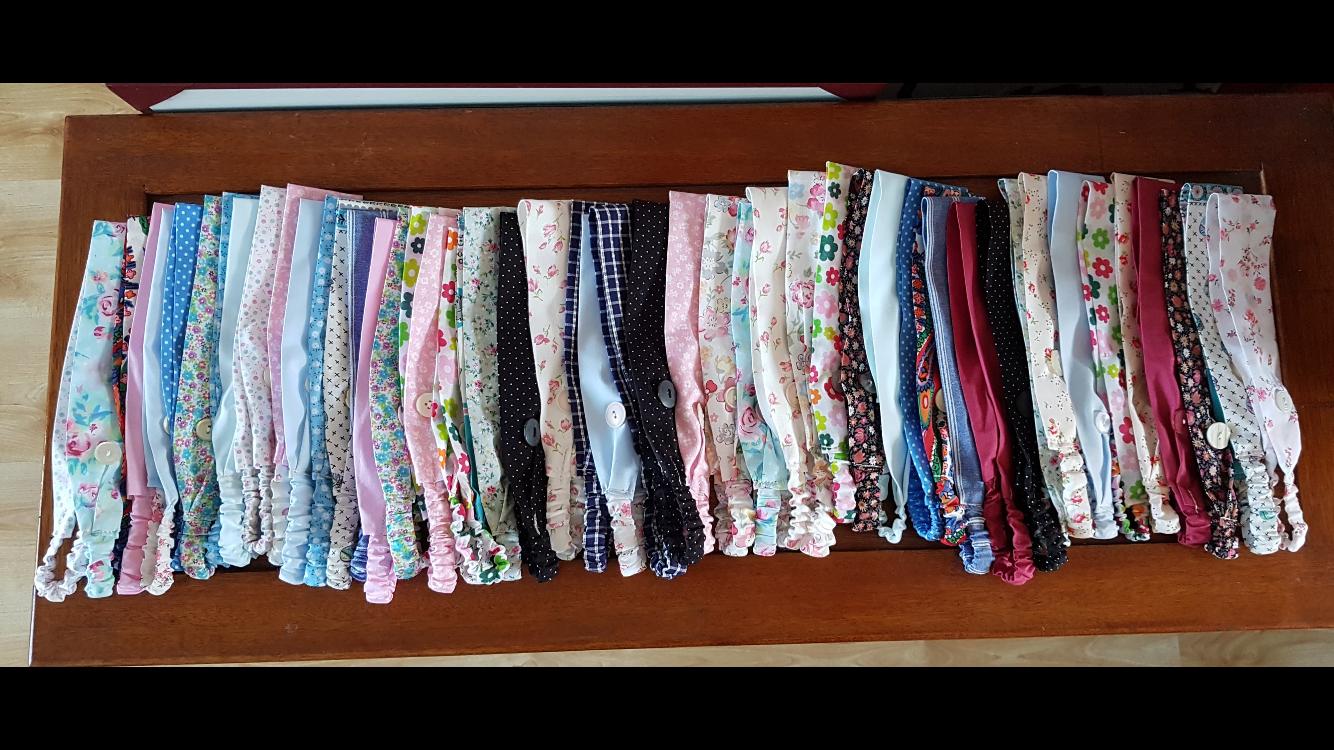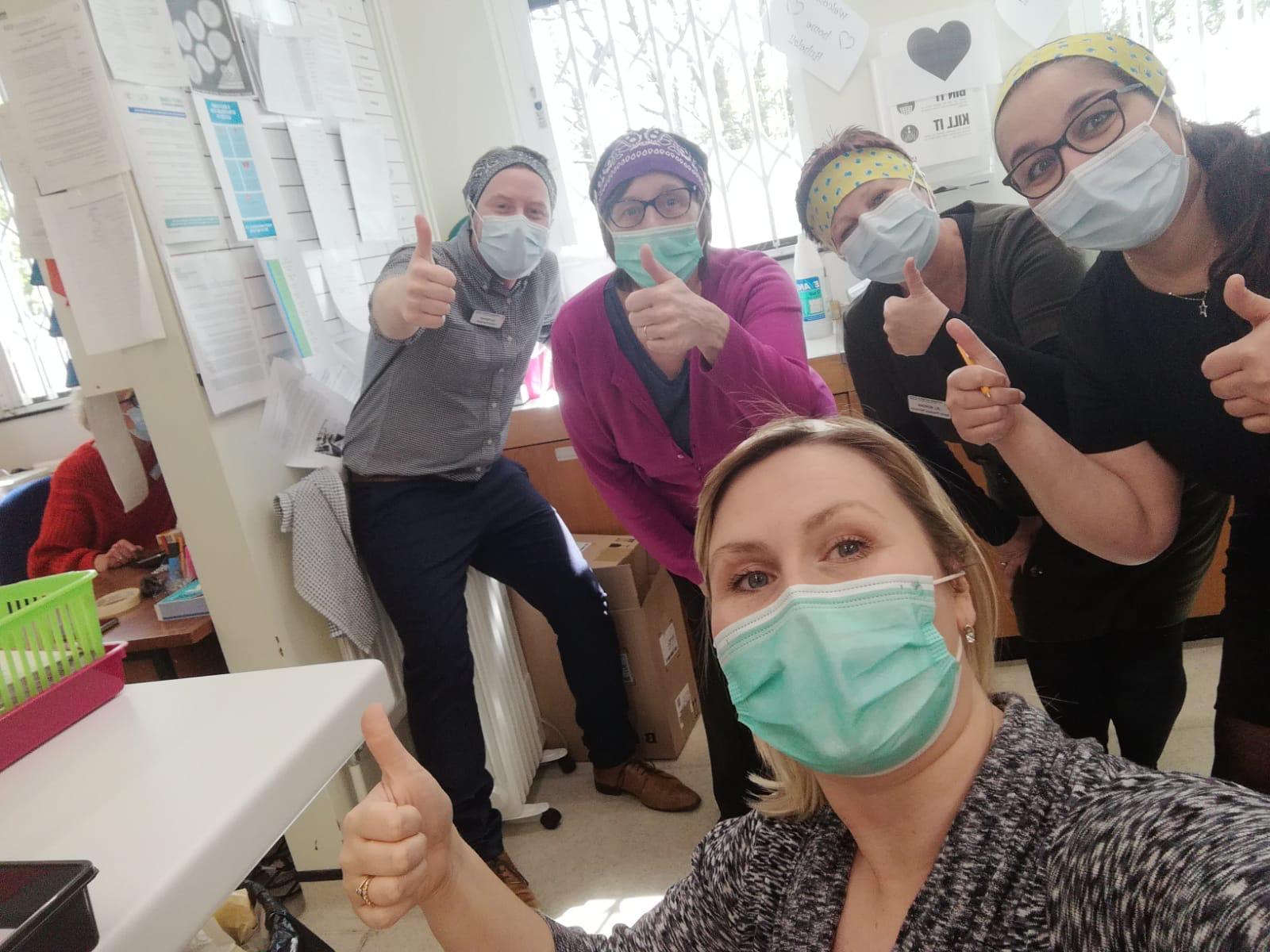 WRE could help with that.
As the situation worsened and the scandal of PPE in hospitals and the community came to light this army threaded up their machines again for the umpteenth time and set to working making scrubs, hats, masks and scrubs bags.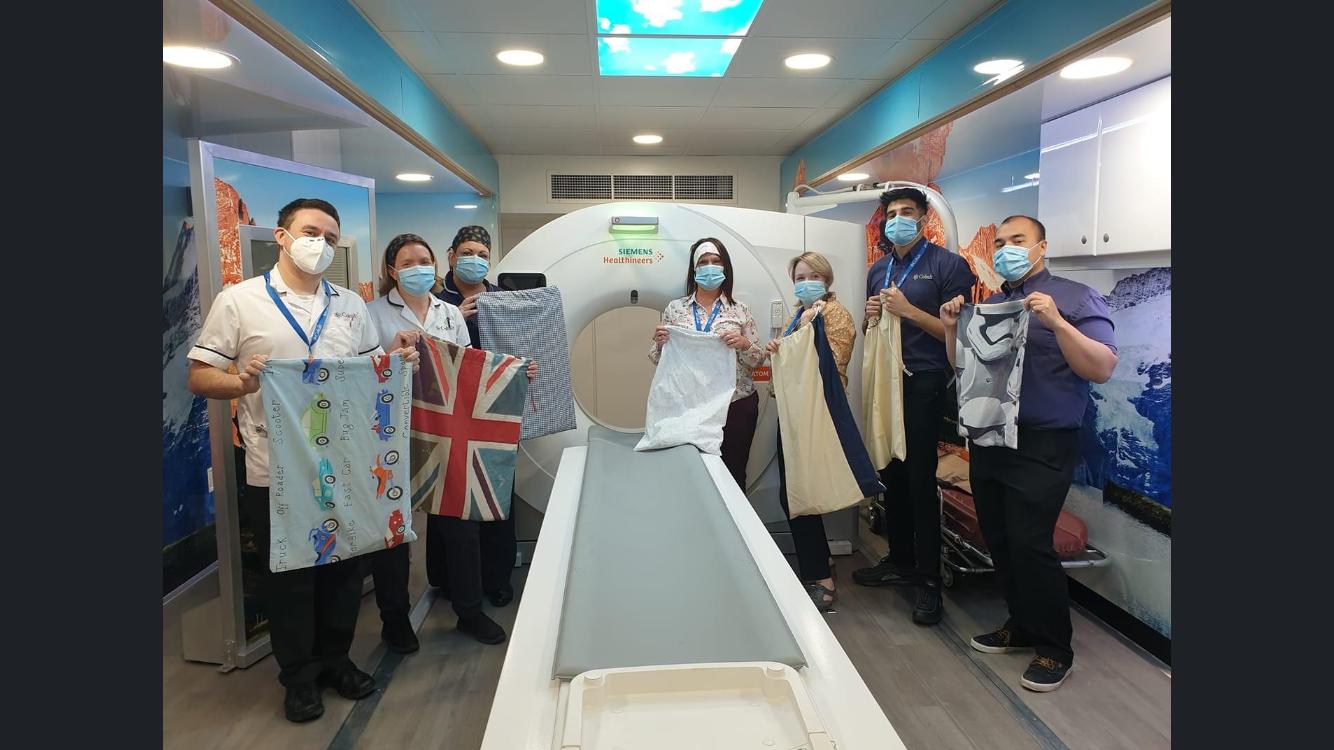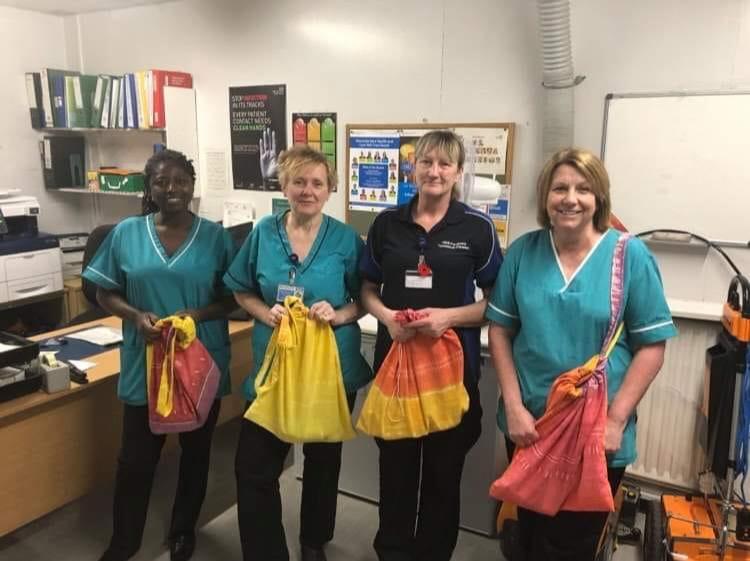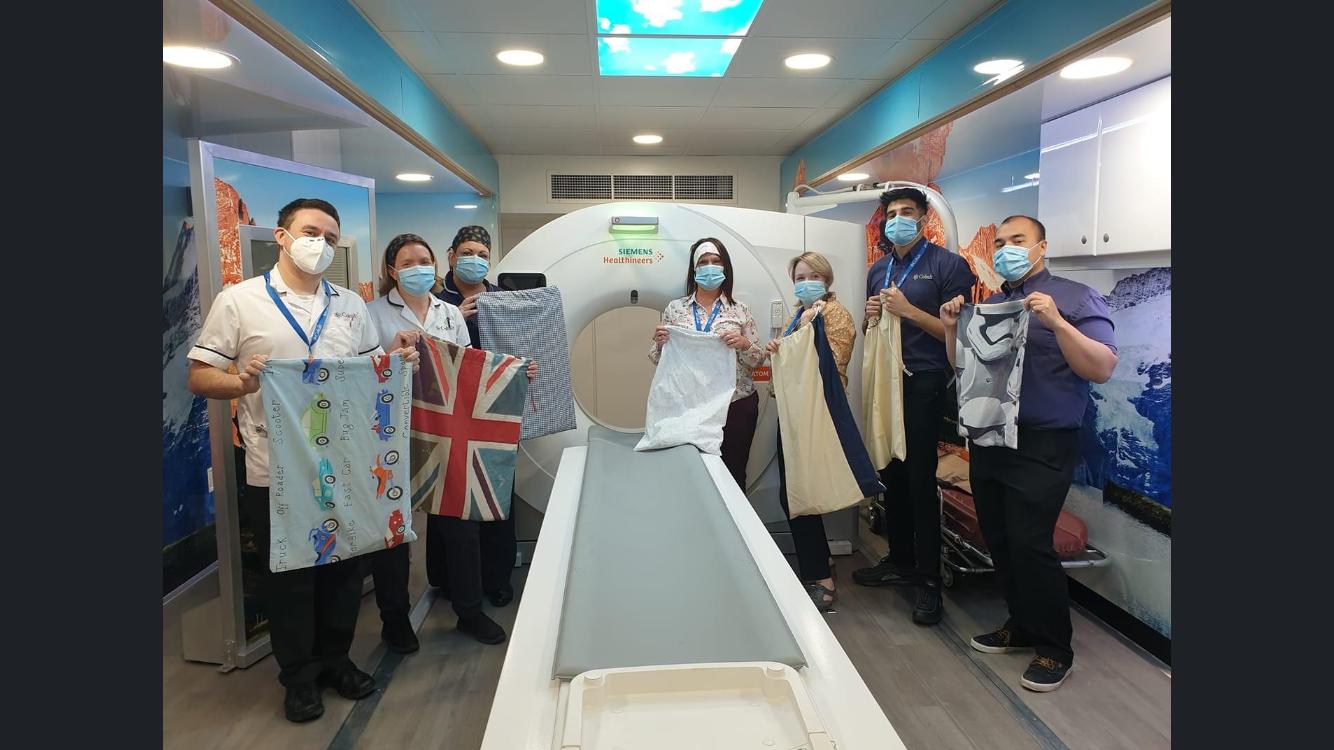 'Do you have more fabric?'
'Erm......yeah, but its 1990s floral/ jazzy stuff, which no one wants to buy.'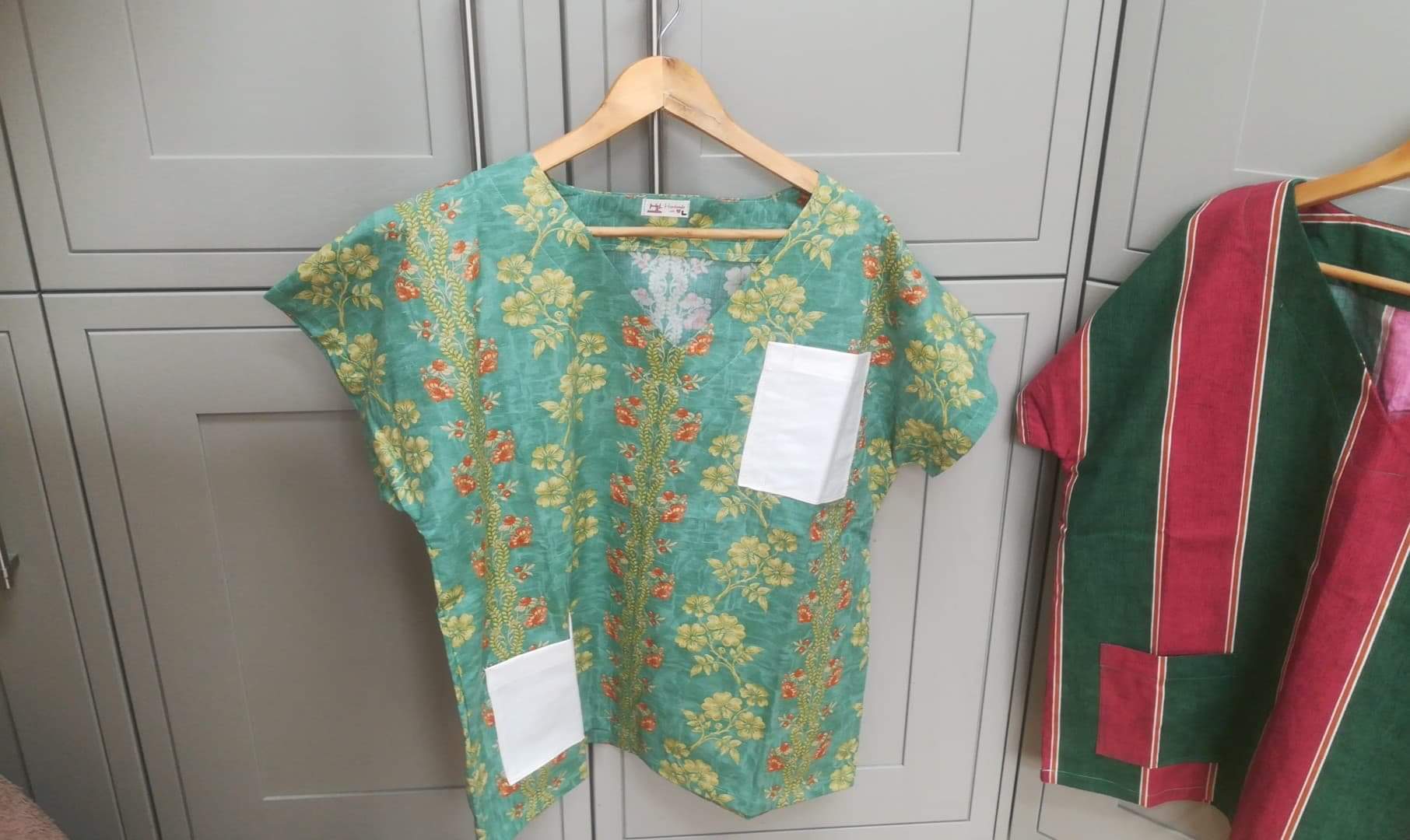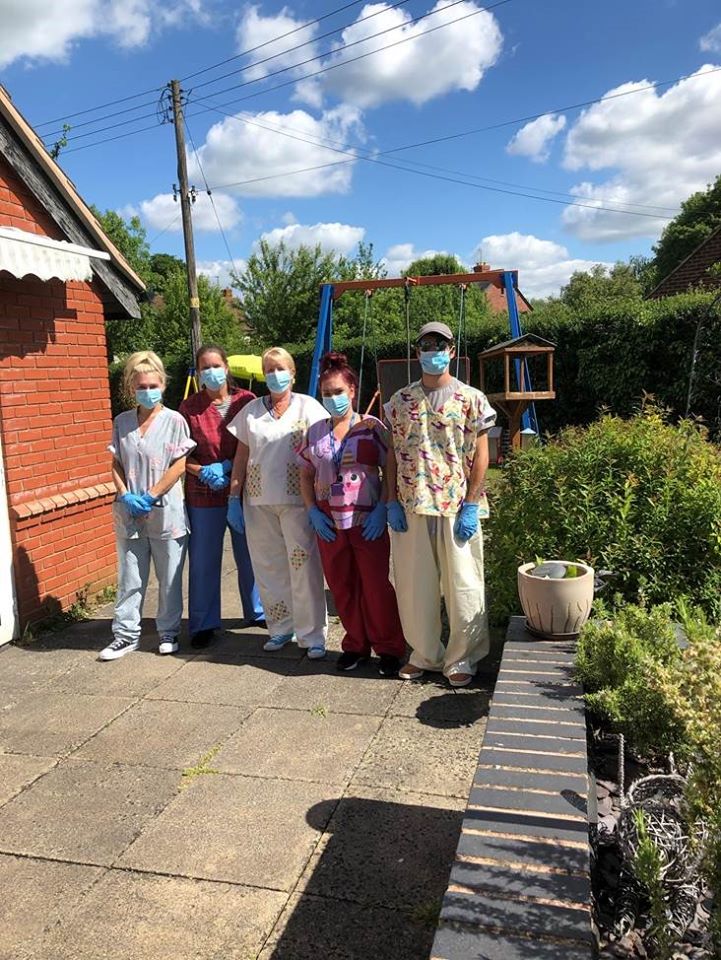 'We'll have it!'
And out of what can only be described as vile retro curtain fabric these individual sewers ran up the most beautiful sets of scrubs that brought laughs and joy in hospitals and care homes, in what was a serious situation.
And then the most touching of fabric requests:
'Do you have any purple fabric?'
'Yes. I've just found some. Why?'
'When someone dies the nurses have to give back the deceased belongings in a plastic bag and they would like some more fitting.'
Like a simple little draw string bag with gold ribbon.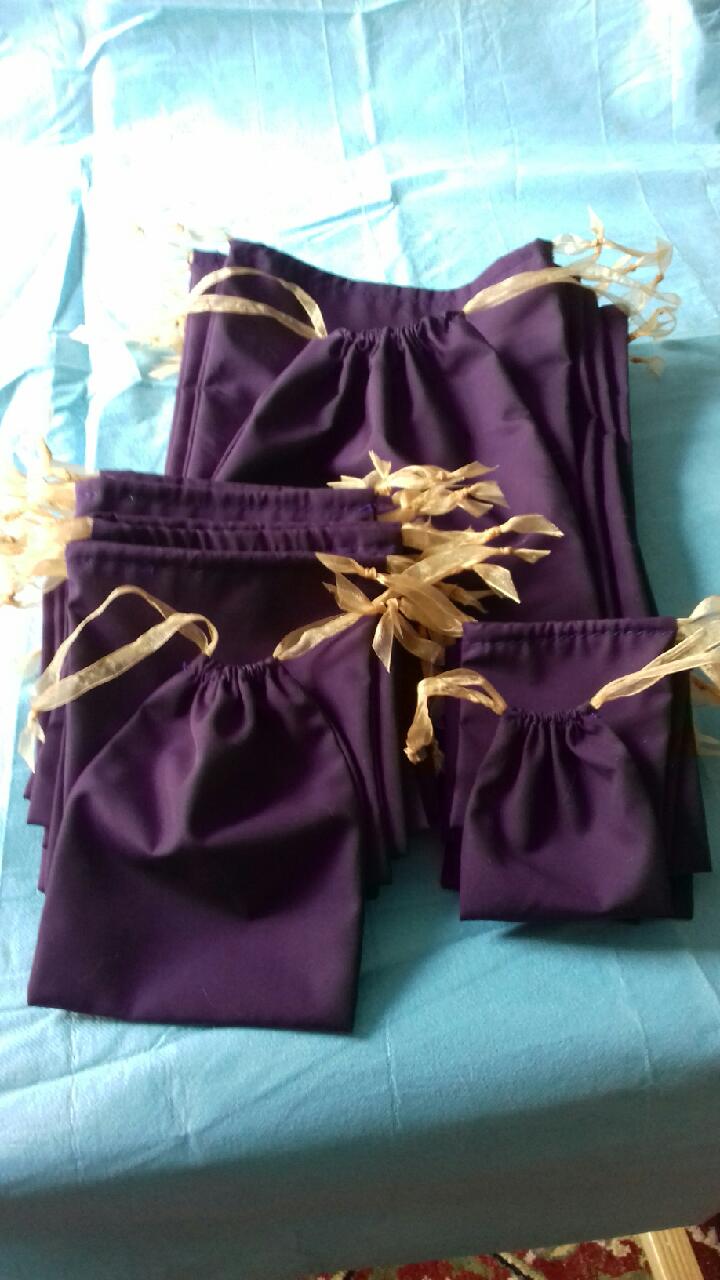 Here at WRE we would like to take the time to salute you, the army of seamsters. You brought solutions to problems in the most compassionate and creative of ways. You used your time and your skills to make to most beautiful things which brought relief in sad and stressful times.
Through these strange times we have learnt so much about ourselves. We have learnt what is important and what matters.
Let's hope we remember this as we move forward.
Who is the first person you will hug?
For me.......personally.......probably my hairdresser.
We look forward to seeing you all very, very soon.
Plans are afoot to be back open soon!
Kate Brookes
WRE Manager