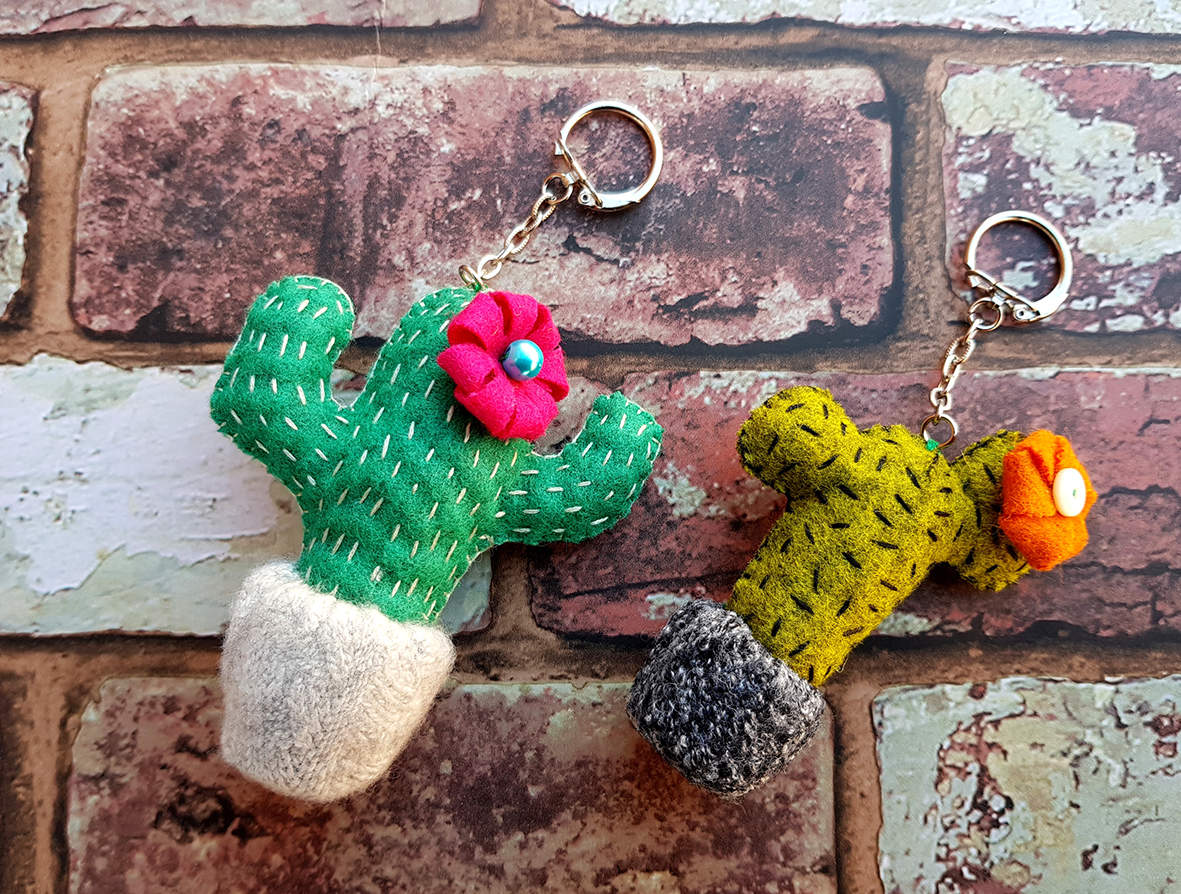 NEW CRAFT PACK!
This is Wremade's newest craft pack. It contains all the materials and components needed to make two cactus keyrings, so you can make one for yourself and one for someone else.

All of our craft packs are inspired by the materials and resources we divert from to landfill. By purchasing one of our craft packs you are not only buy something super lovely, but in your own little way you are reducing waste and helping the planet too.

These packs make great and unusual gift for any friend or family whether they are interested in the environment or not. Each pack is made by hand and we even hand stamp all of our packaging. If you are after something cute, environmentally friendly and fun.
POSTAGE & PACKAGING INCLUDED