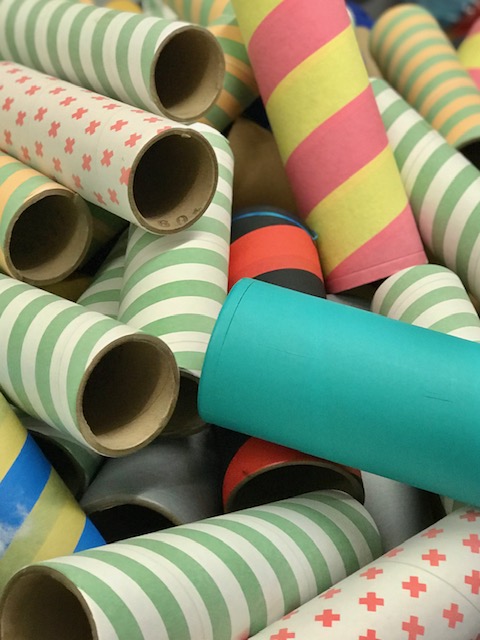 Whew, what a week it's been! First the Christmas Fayre, then the wreath making workshops – both wonderful successes, so massive thanks to everyone who came to our stall or participated in the workshops. You helped us to pass on our message, and contributed a little to saving the planet. Your support is always greatly appreciated.
We have a bit of foliage left over from the workshops, so come in and bag yourself some genuine wildlife-friendly greenery. So good you can hardly tell it's not plastic.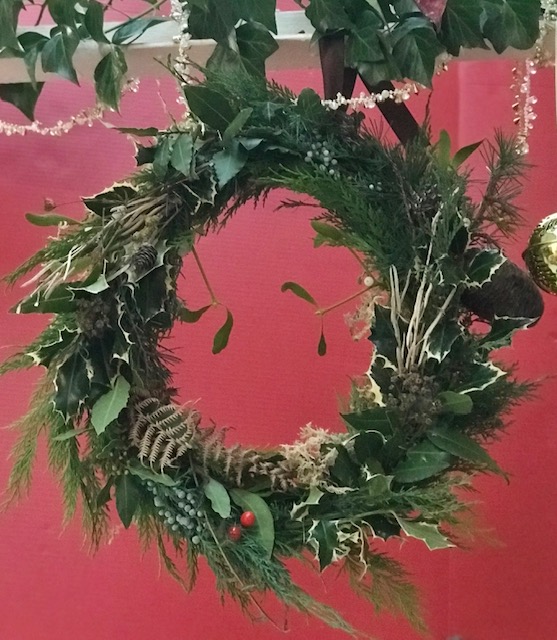 These cardboard bobbins are always popular. They come in a couple of sizes, but most are 29 cm high with a 7.5 cm opening. But look at all the different patterns and colours you can choose from. These always fly out the door, so don't delay or you'll be sorry.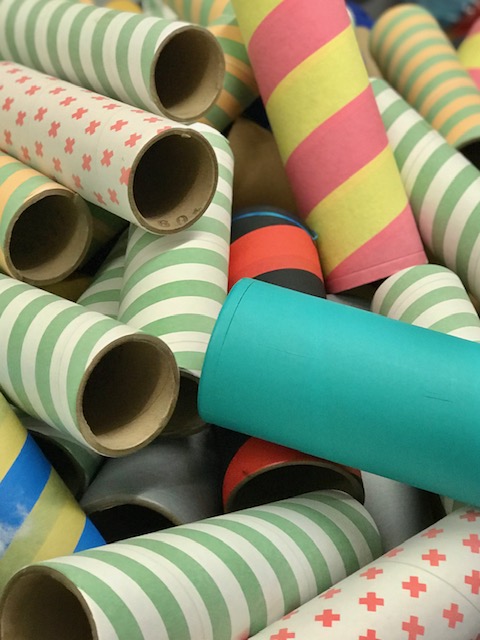 We have some lovely rope this week. One centimetre in thickness and ten whole metres in length. Just what you need to moor your yacht, or exercise your thoroughbred horses.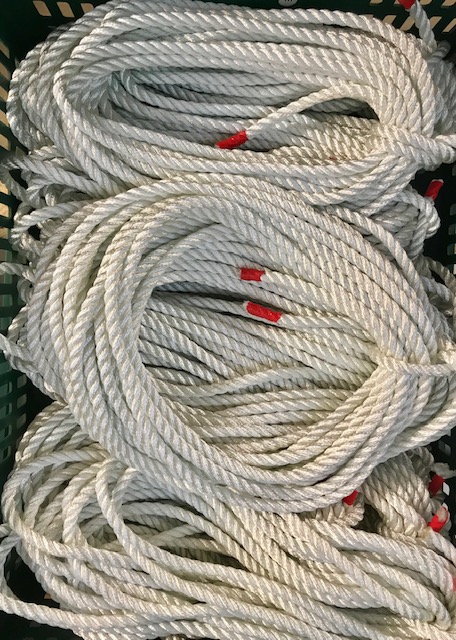 Still on the rope theme – but slightly thinner – we have reels of cording. Fifty metres of cording, in fact. What a bargain!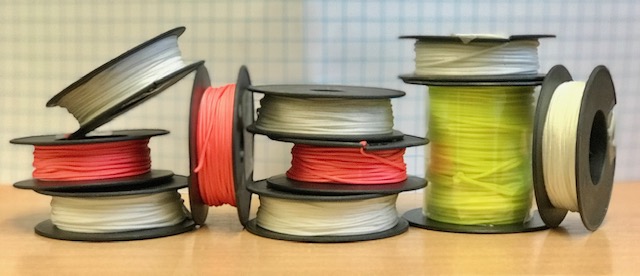 This planter box is a one-off. It measures 54 cm by 45 cm and is 32 cm high. It's painted a tasteful purple that can't help but put you in mind of a certain chocolate brand, and it's fully lined. It would look just dandy filled with those chocolates. Or you could use it in the garden.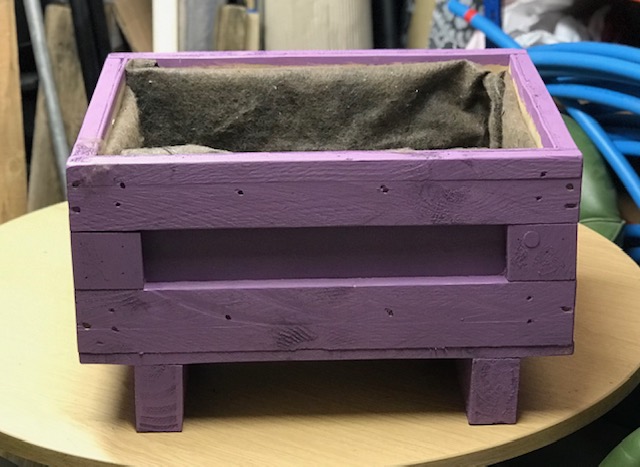 Finally, this medical top is a one-size-fits-all, as long as that size is medium. It's held together by the wonders of Velcro, so if you don't want to use it as a medical top, you can just cut it up and turn it into whatever you want.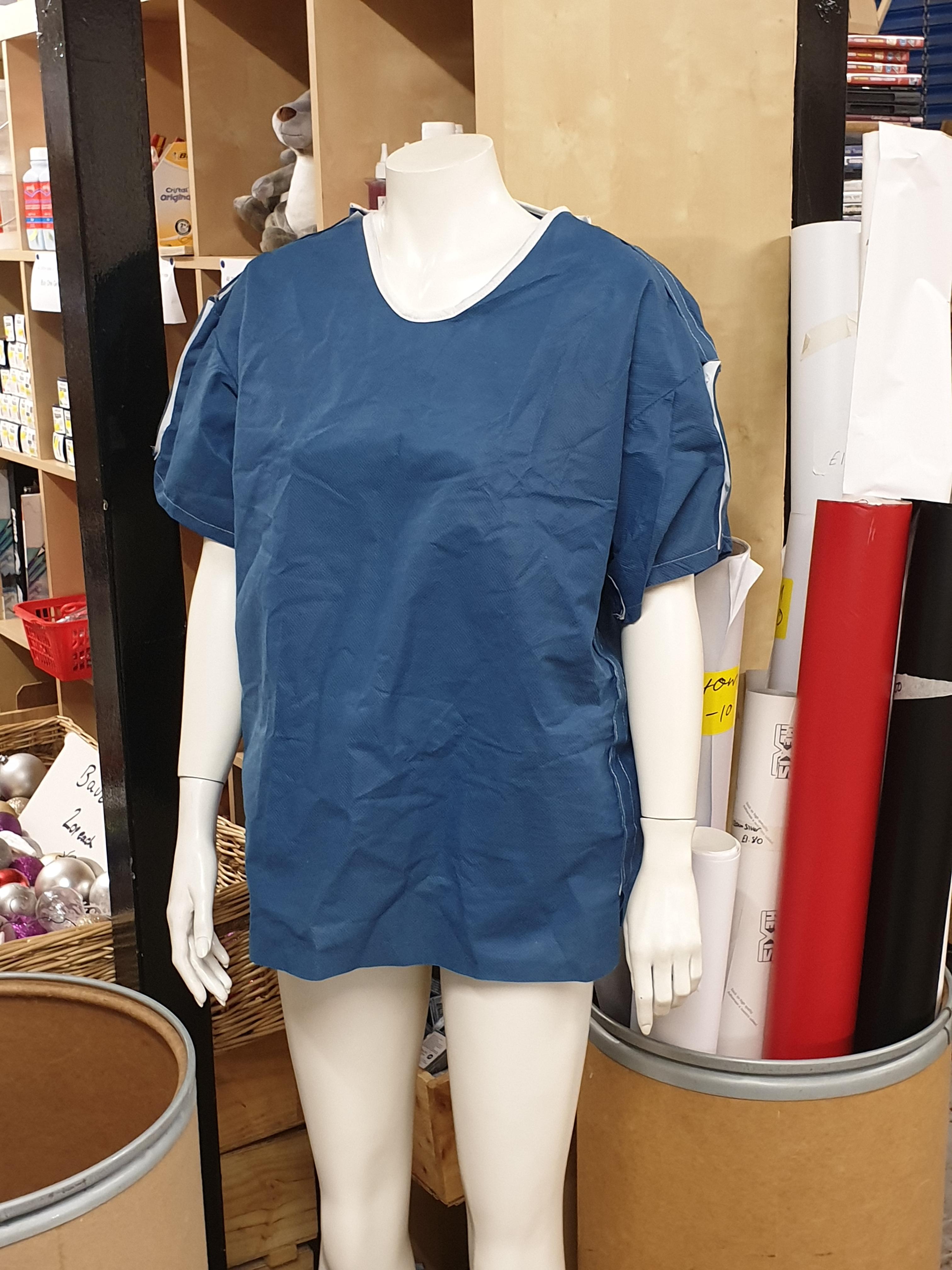 If you need more inspiration for Christmas crafting, head over to our Pinterest page (https://www.pinterest.co.uk/wreuk/a-creative-christmas/). Lots of fantastic ideas there.
For those of you who plan in advance, here are our Christmas opening hours. WRE will be closed from FRIDAY 20TH DECEMBER 2019 , re-opening SATURDAY 4TH JANUARY 2020 11am to 3pm. The Pump House will be closed from Tuesday 24 to Thursday 26 December, then open from Friday 27 December to Monday 30 December, and closed again on Tuesday 31 December and Wednesday 1 January, re-opening on Thursday 2 January.
Keep warm and dry, and present yourselves next week for another bout of crafty bargain buying.
The WRE Team