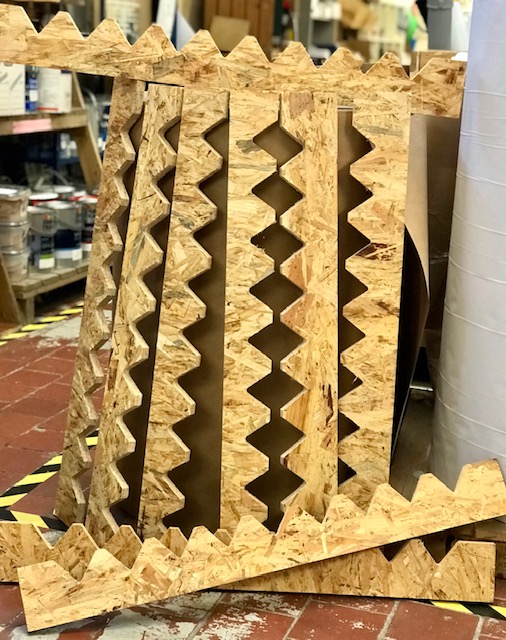 Have you all been enjoying the last scraps of summer? Autumn will soon be rearing its lovely head, and that means it will be time for indoor crafty pursuits. So buy some of our bargains now before they all drift away on the autumn breeze.
Carrying on from last week's Halloween theme, this week we have some lovely pumpkin goo. Well, that's what we call it. It's just the leftover bits from extruded plastic, but it's in different weird and wonderful shapes that you could turn into insects or bats or anything else really scary.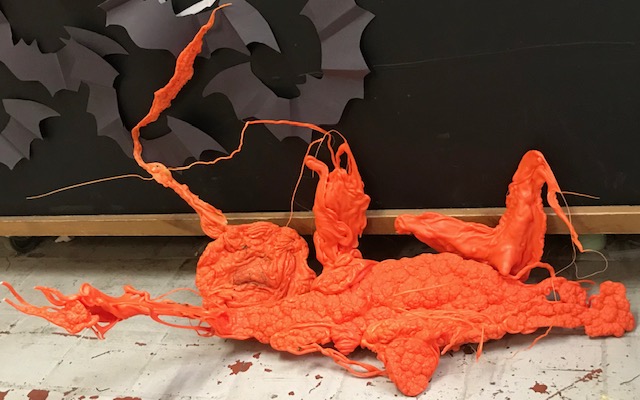 And if anyone comes at you with a scary insect made of pumpkin goo, you could easily repel them with a goo buster pump. Buy several just in case.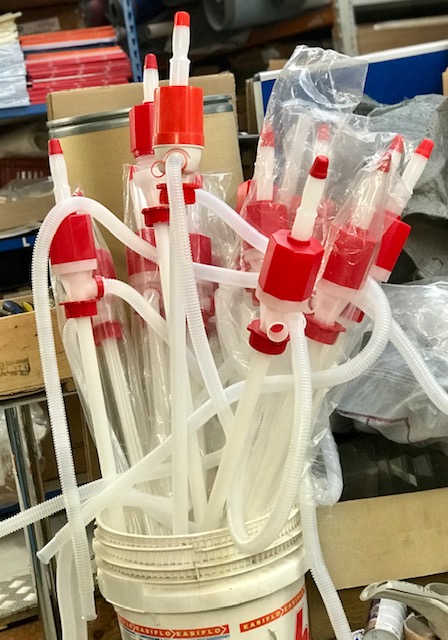 This week we have lots of wood to satisfy the carpenters and woodworkers out there. These MDF boards come in two sizes, both 244 cm by 122 cm and either 2.5 cm or 1.8 cm thick. We also have some chipboard in the smaller size.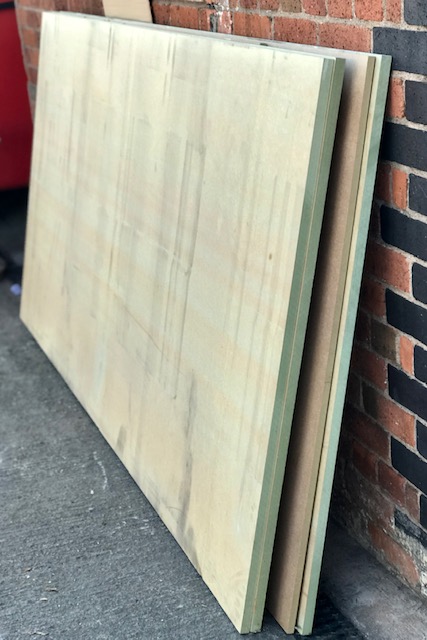 Plus, we have some shaped wood. The zigzag trimming is 94 cm by 11 cm and 2 cm thick. The other pieces we call totem poles. The large ones are 70 cm by 15 cm and 7.5 cm thick, while the small ones are 27 cm by 8.5 cm and 4 cm thick.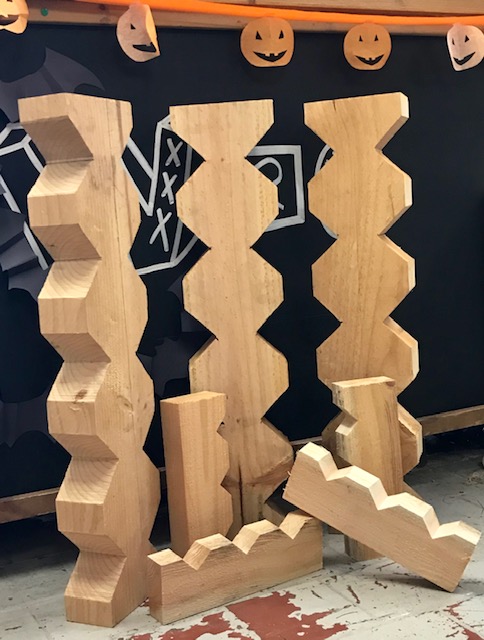 More wood, but this time it's already been made up into this dandy storage facility. It measures 90 cm by 111 cm, and each of the pigeon holes is 20 cm square. It would be perfect for storing stuff in the sewing room, art studio, workshop or study.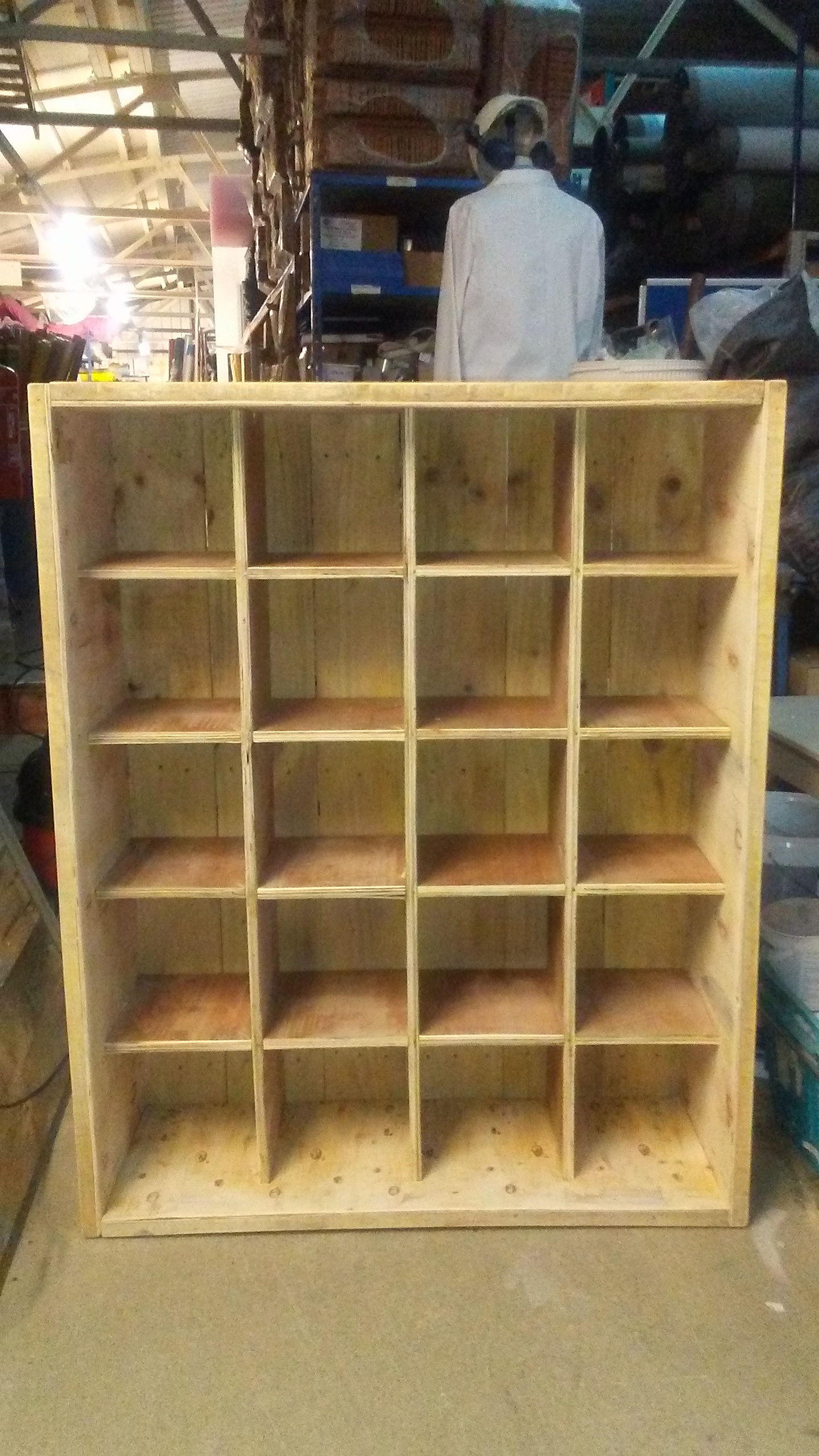 For the garden, we have some netting for you. It's 1.5 metres wide and in lengths of about 4 metres. Wonderful for protecting your fruit trees from birds.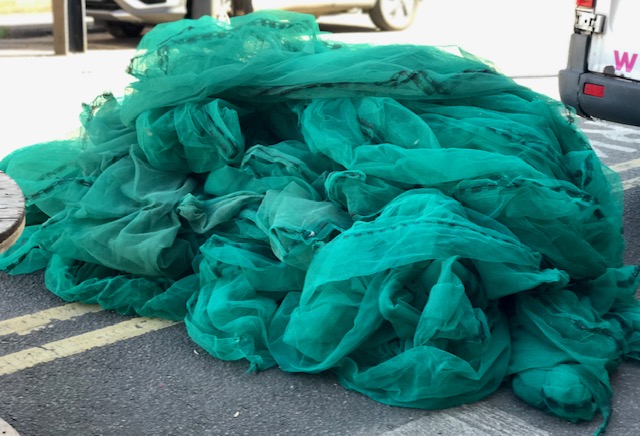 And finally we have some fantastic tent fabric. Different sizes and shapes, and some of them still have doors and windows with zips and everything. Great for outdoor play and forest school activities.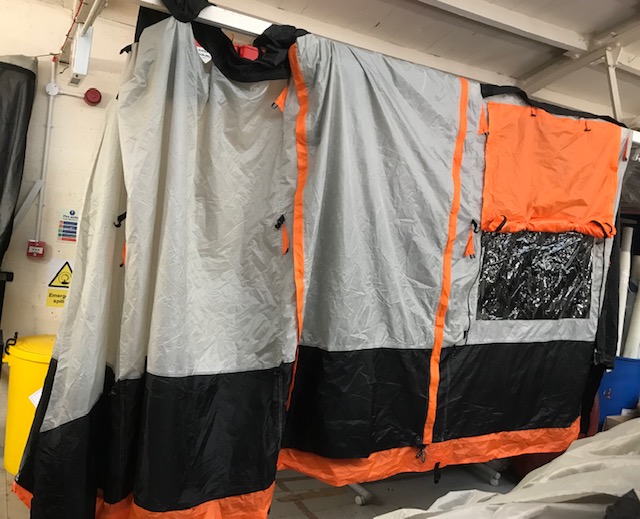 Plenty of things going on at the Pump House this coming week. The autumn clothes swap was a great success, and if you are into sewing, come along to the social sew-in this Saturday 21 September. The same day there's apple pressing run by Transition Worcester, it's World Clean Up Day and the start of British Food Fortnight, and on Sunday 22 September, there is the World Car Free Day on Lowesmoor and the start of the seed gathering season. Whew! Lots to keep you busy. For more information on these events, check the website (http://pumphouse.org.uk/whats-on/).
That's your lot then. Have fun, drag out your jumpers for the start of the cold weather, and we'll meet back here same time next week.
The WRE Team