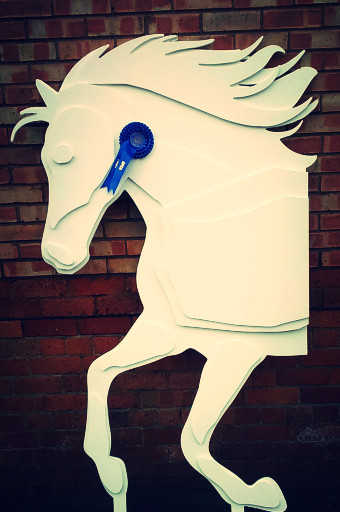 Hello again, scrap fans! Have you turned on your heating yet? It's just been switched on here at Craft Central, and it's made us feel all roasty-toasty and warm inside. So, with that inner glow that comes from a comfortable environment and engenders goodwill towards all men and women, we bring you this week's bag of goodies. And what goodies we have for you!
For a start, we have some unique items, such as this tree-mendous clock tree. Or tree clock. Call it what you will, but it's the last one, so if you have been thinking about buying one, now's your last chance.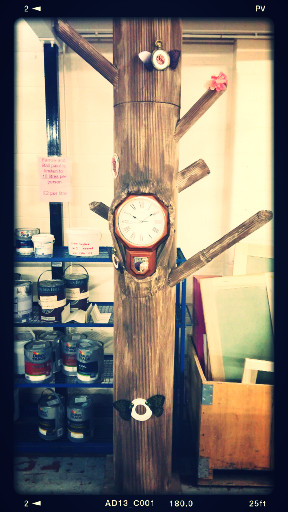 This fabulous crate is 80 cm long, 40 cm deep and 65 cm high. Just the thing to use as a toy box, a blanket box, or for any kind of storage.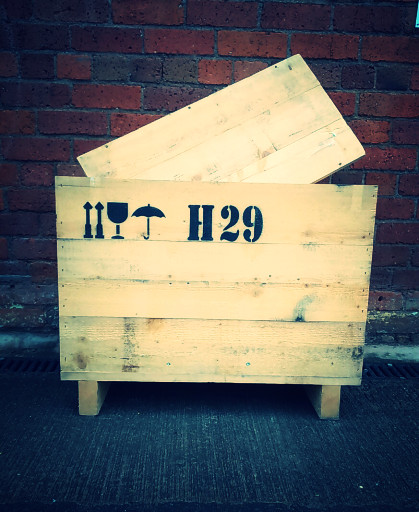 Have you ever seen anything quite as splendid as this horse? OK, half a horse, but it's still splendid. It's 183 cm high, or 6 feet in old money. If you're really horsy, and can imagine it with straight legs, then from the ground to the withers it would be 16 hands high. We'll even throw in the rosette for free.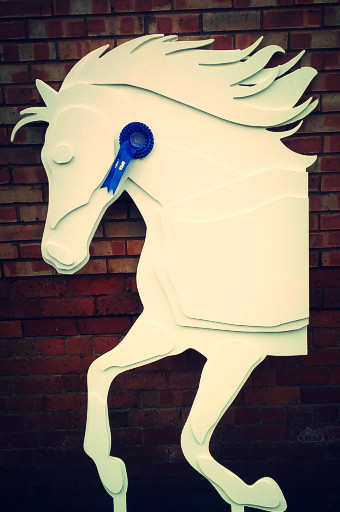 We have had these dimpled cardboard cones before, and they shot out the door. They come in two styles. The thin ones are 28 cm high and 6.5 cm in diameter at the bottom, tapering to 5 cm at the top.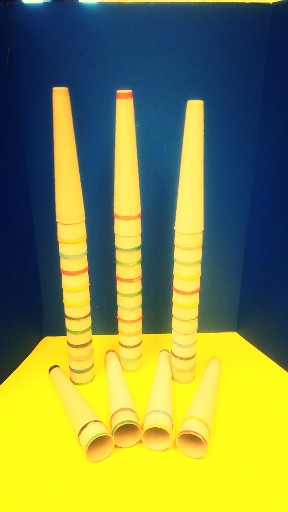 The other cones are 12 cm in diameter at the bottom, tapering to 9 cm at the top of their 25 cm height. We called them Dalek cones last time and there must be several Dr Who fans amongst our readers, as these also disappeared quickly.
Our ever-popular plastic and cardboard reels are available again. In different sizes, their uses are limited only by your imagination.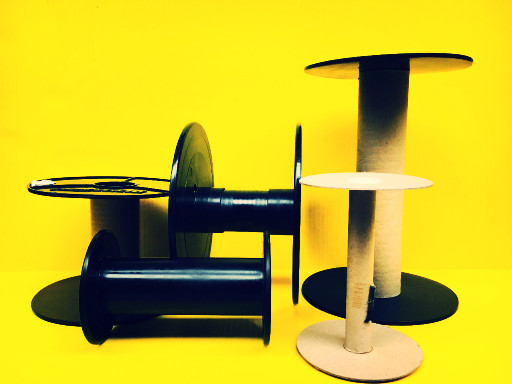 We have lots of these lovely silver discs made from thin card. They are 8 cm in diameter and would make fantastic Christmas decorations.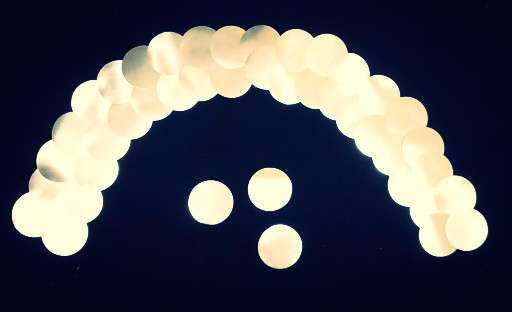 These plastic bottles with lids come in two colours and hold one litre. Perfect storage for anything you can think of.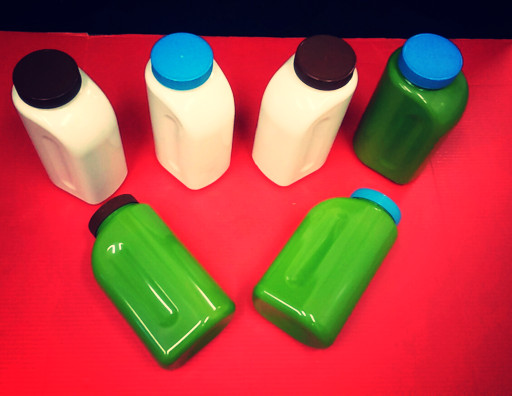 And finally, a word from our friends at the Duckworth Worcestershire Trust. Did you know that next Sunday is World Toilet Day? Don't laugh, this is serious. We're the lucky ones - 2.4 billion people don't have a loo. For more information on this month's DWT theme and World Toilet Day, visit http://pumphouse.org.uk/sanitation-november-2017/.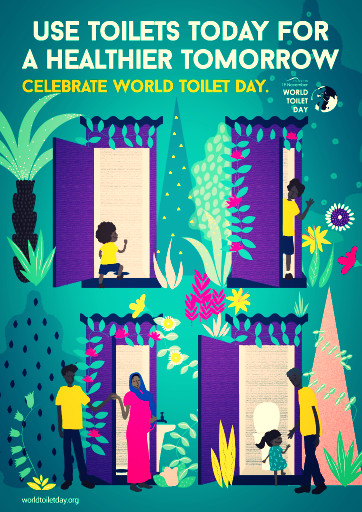 Plus, on Wednesday 6th December, WRE and DWT are holding a natural festive decoration workshop at the Pump House. There are now tickets left for only the 5.30pm to 7pm session. So to avoid disappointment book soon!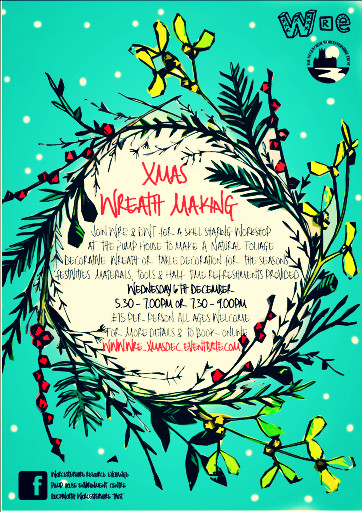 See you all next week for more goodies.
The WRE Team