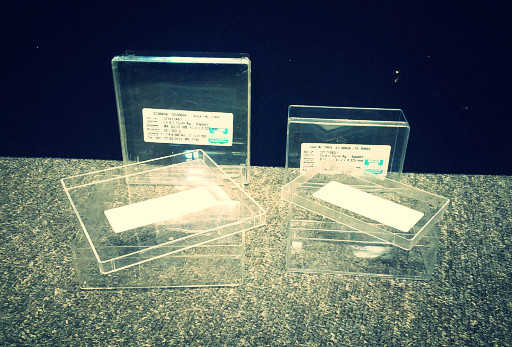 Good afternoon all! By the time you read this it will probably be dark, so let's get stuck right in with details of all the super stuff we brought back from the wilds of Wiltshire, which are sure to brighten your day.
First up, we have some lovely leather pieces, in this rich burgundy colour and several different patterns. Perfect for making a bag or a wallet for your special someone.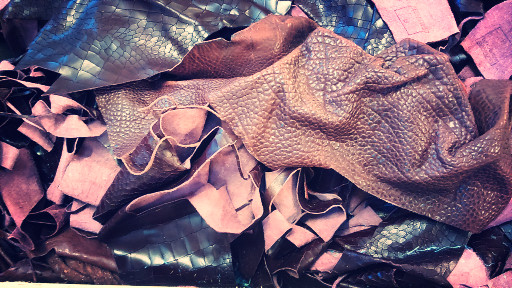 Next up we have some paper products. Folded paper towels, continuous rolls of same, and loo rolls either in a four-pack or a giant size single. Just what you need for the hordes of visitors you'll be expecting over the Christmas period.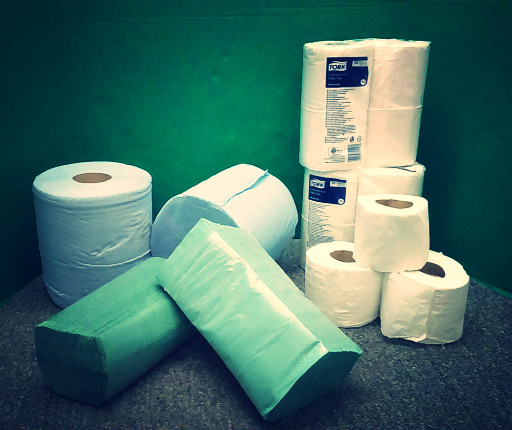 These nifty little containers would be perfect for holding paints, beads, buttons or whatever supplies you need for crafty sessions, or for serving nibbles at your upcoming Christmas party. They could also be used for general storage for stuff that doesn't need a lid.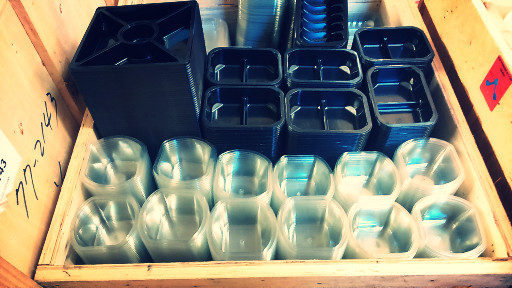 If you do need a lid, we have just the thing for you. These perspex boxes come in round, square and rectangular shapes, all with lids. Great for storage or for packing small presents.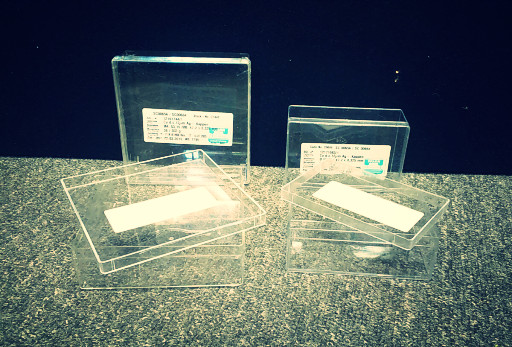 We seem to have some kind of thing going with boxes this week. These egg boxes are wonderful for all kinds of craft activities or for gardening. You can make cute Christmas decorations or fill a box with homemade goodies as presents.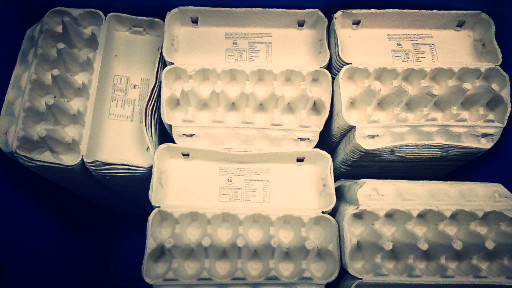 We have some gorgeous men's and women's teeshirts. One size only (large), but who doesn't love a roomy teeshirt?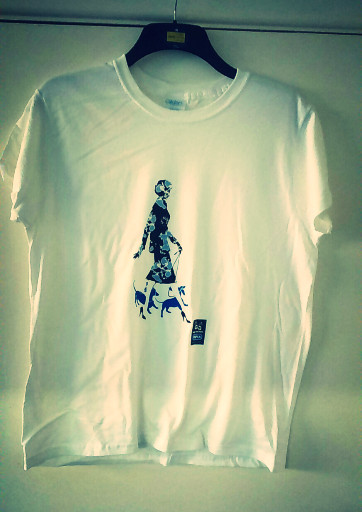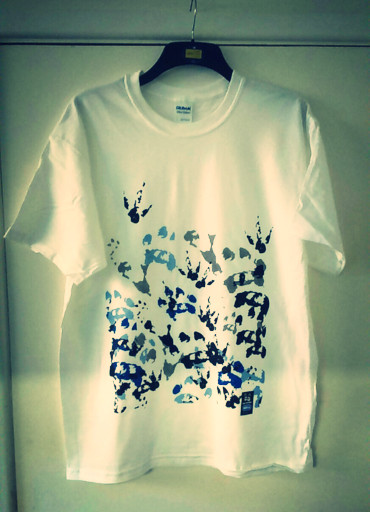 More paper. This stuff might look like tinsel, but it's actually shredded gold and silver paper. Great as bedding for your special hamster friend, or even as packaging for fragile presents.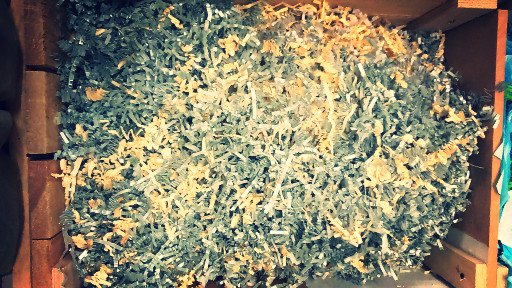 Finally, we have some very natty Christmas decorations on display in our art shop, which are for sale, and we also have lots of artists' canvases in several different sizes. There's a list of sizes and prices in the shop, so you can check first which ones you need.
Till next week, happy crafting!
The WRE Team