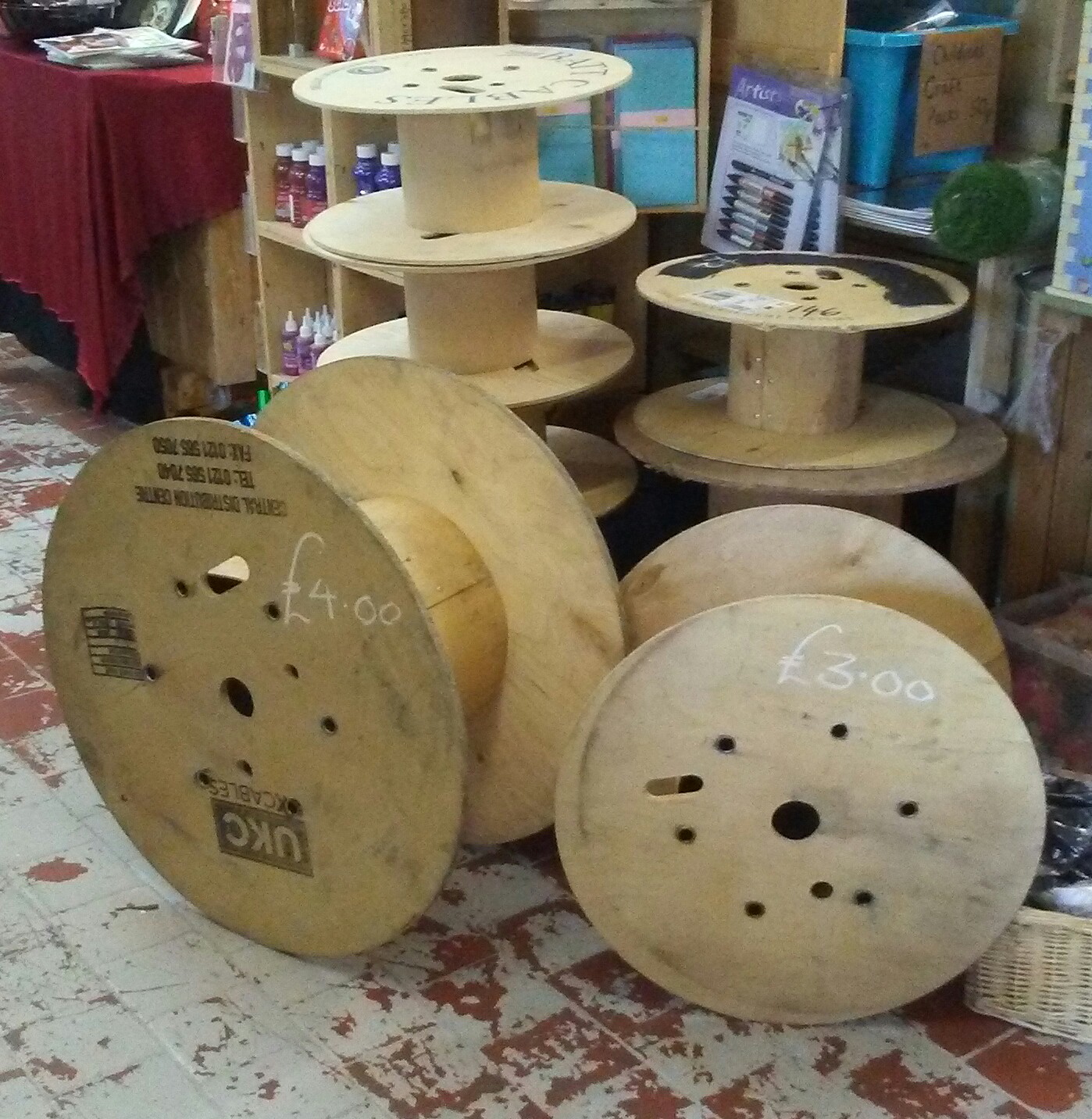 The weather forecasts are pretty grim, and it looks as though we will all be spending a good deal of this coming week indoors, so we have provided you with a range of fun stuff to keep yourselves amused while the rain pelts down and the wind blows a gale. Have a look at this lot.
First up, we have a range of binoculars. All in cases and all in working order. You'll have to go a long way to find a better bargain.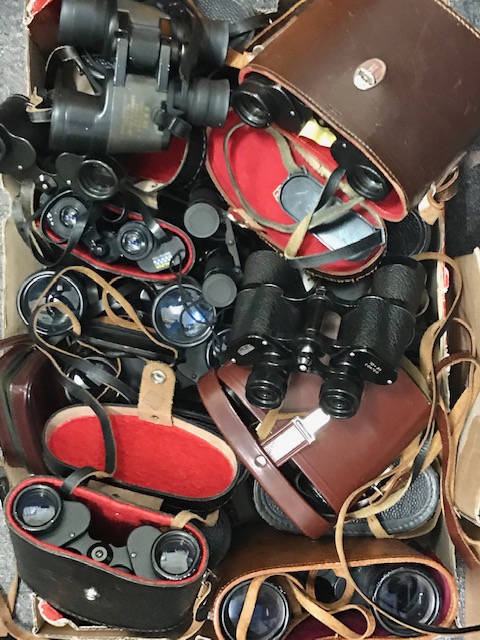 Next, we have plastic bottles, some with caps but most without. They are all around 13 cm tall, but with different sized openings. They would make nifty vases if they aren't suitable as bottles.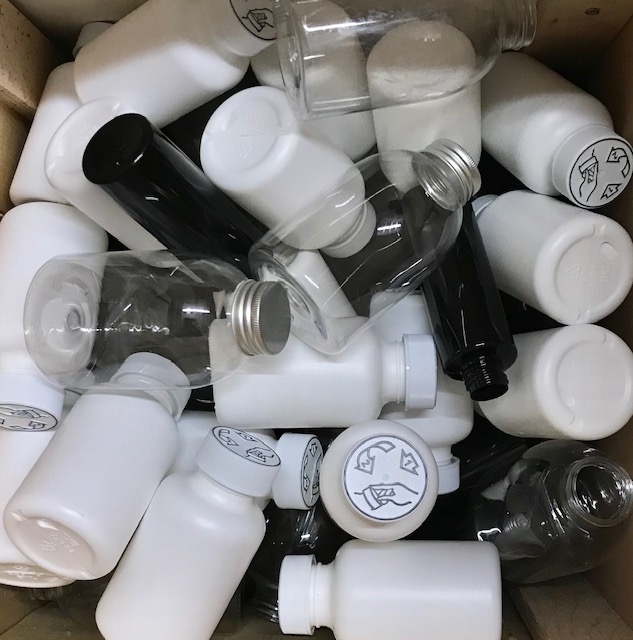 The cable drums are back! These always go quickly, so you'd better put your skates on or you might miss out. They came in various sizes: 29 cm in diameter by 20 cm high, 32 cm by 47 cm, 60 cm by 32 cm, 75 cm by 37 cm, and 85 cm by 42 cm. They make wonderful coffee tables and stools. Or wheels for something suitably large.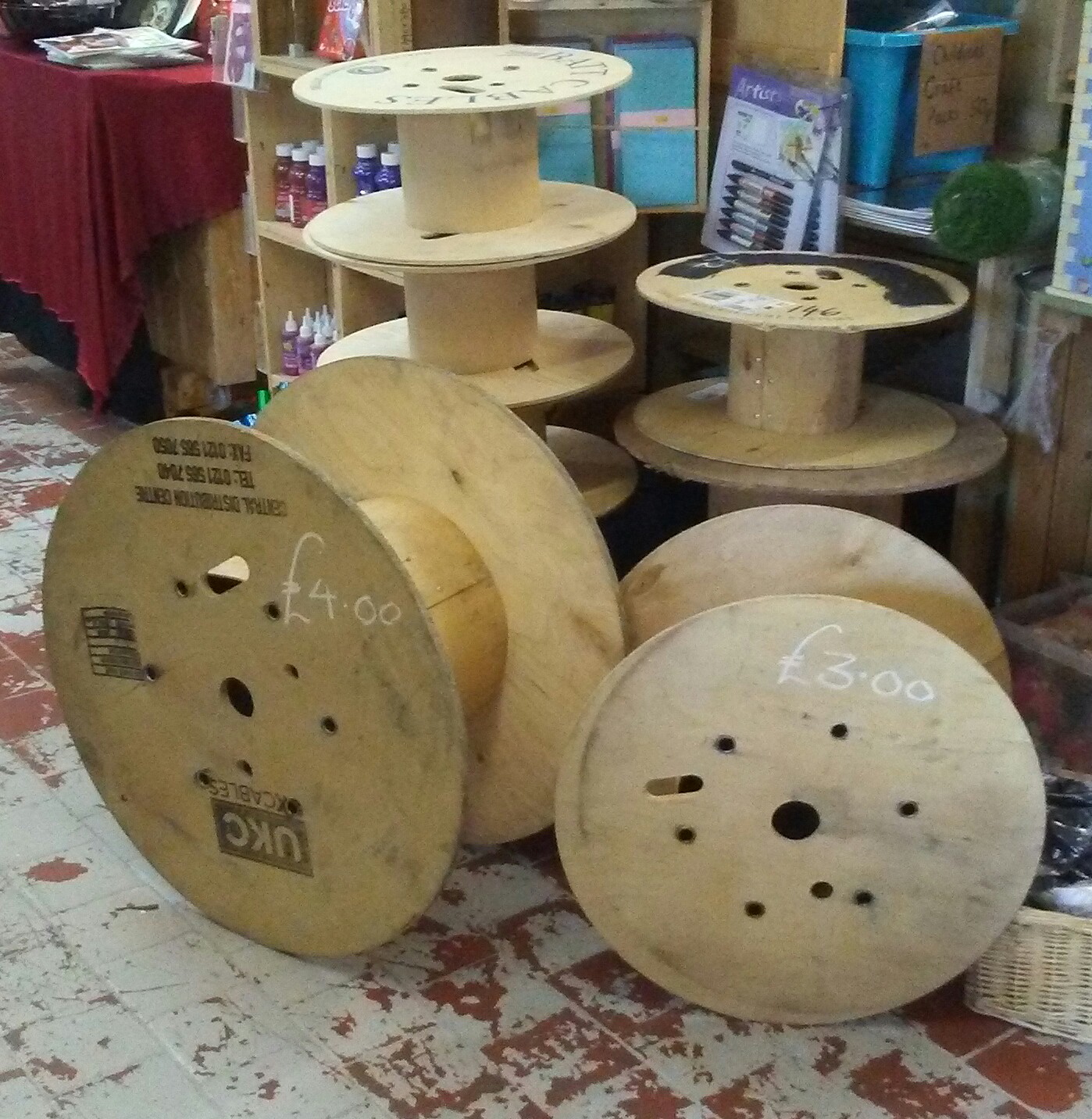 Speaking of coffee tables, we have a one-off table made from a cable drum. Measuring 79 cm in diameter and 55 cm tall, it has been painted in a most fetching blue outdoor paint, so would look fabulous in the garden.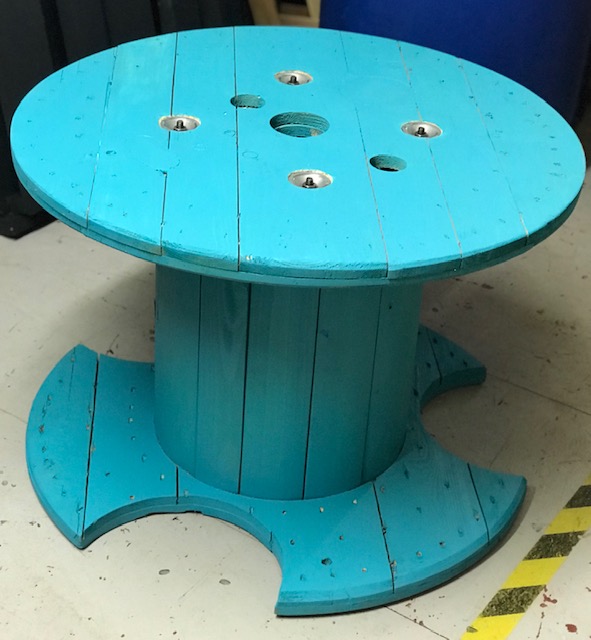 Next up we have a load of castor wheels, 18 cm in diameter, and in a variety of colours ranging from black to white. Perfect for your next go-kart.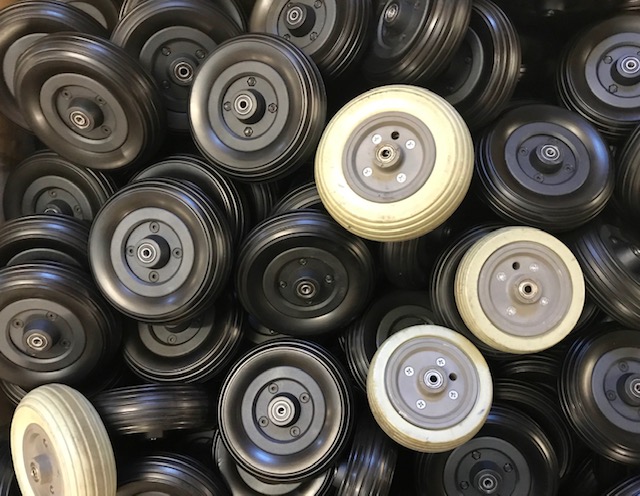 This week we have two sorts of tubing for keeping all your cable together and manageable. The white one comes packaged in ten metre lengths with a 2.5 cm wide opening, and complete with connectors, while the black one you can cut as much as you need. Don't say we don't spoil you.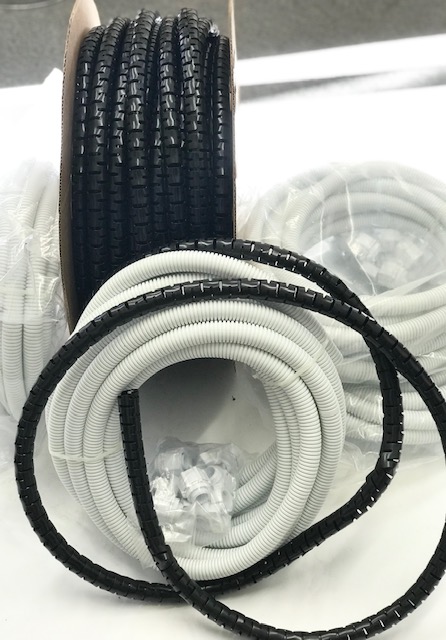 And finally, this lovely tent material is available is a wide variety of colours and lengths. You're sure to find something just right for whatever you want to do with it.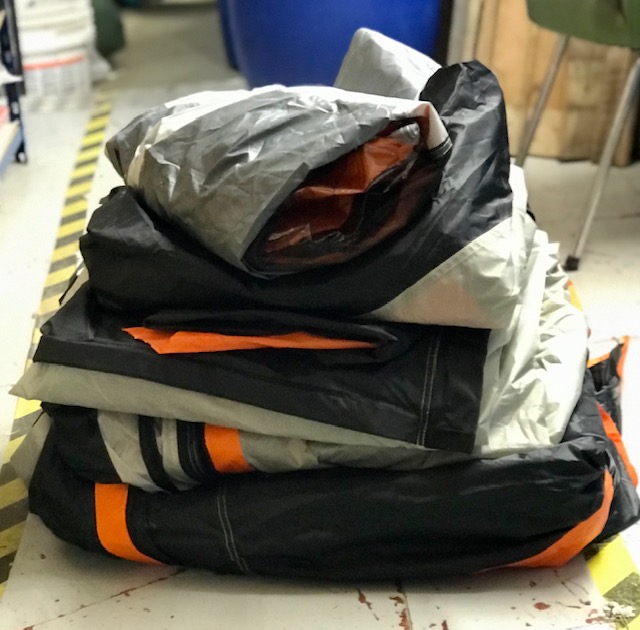 Our friends at the Pump House tell us that tomorrow, 14 February, is the start of National Nest Box Week, when we are all encouraged to put up nest boxes for the benefit of our feathered friends. Tomorrow is also the start of the Love Worcester Festival, which lasts until 23 February. And on Saturday, 15 February, for one night only, the extraordinary light show that is the Love the Arbo event. Truly spectacular. For more information on these events, check the website (http://pumphouse.org.uk/whats-on/).
That's it for this week. Keep yourselves warm and dry and we'll see you next week.
The WRE Team