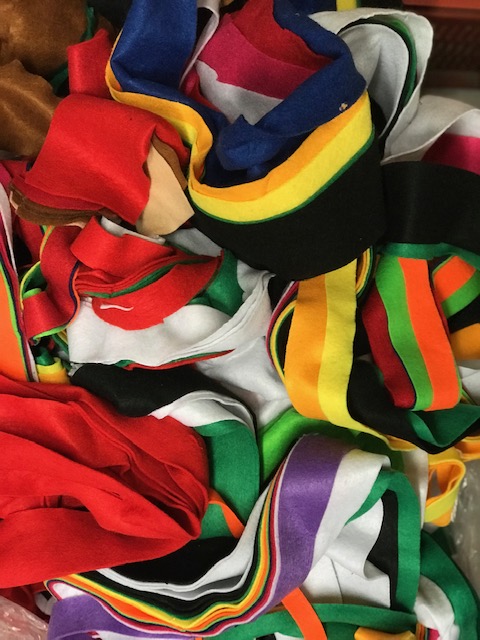 Hello again, scrap fans! Before we get started on this week's bargains, we have some news. There are roadworks taking place here at Blackpole, so if you come by car, you will have to make a slight diversion. Here's a map, and there is also a video, starring our very own Kanger-poo, which shows the diversion route. You can find it on our Facebook page. If you walk here, you will still have normal access.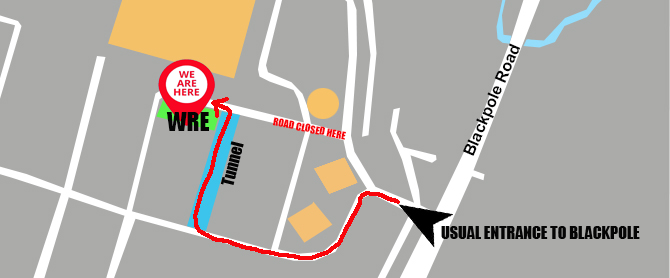 Now to this week's goodies. We have some lovely blue foil pie tins, 15 cm in diameter and 2 cm deep. Just right – well, for making pies. Also suitable for use as picnic or barbecue plates (when the weather improves), or you can cut them up to use as artsy-crafty materials.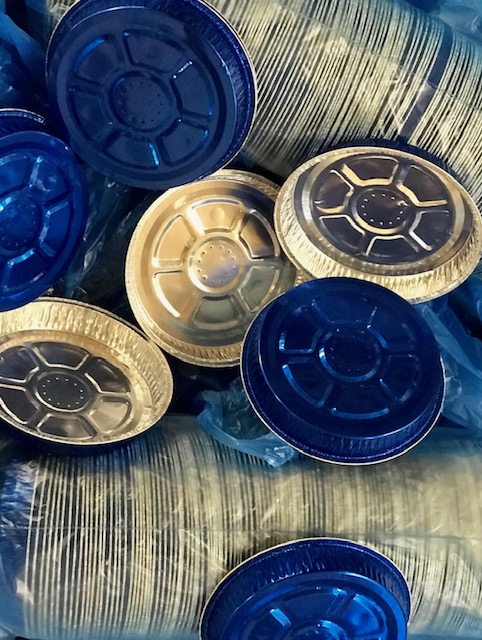 Next up we have a load of bra straps. Different colours, widths, lengths, some elastic, some not. And of course their use is not limited to bra straps. You could make braces out of them, or belts, or a collar for your four-legged friends. Let your imagination rip!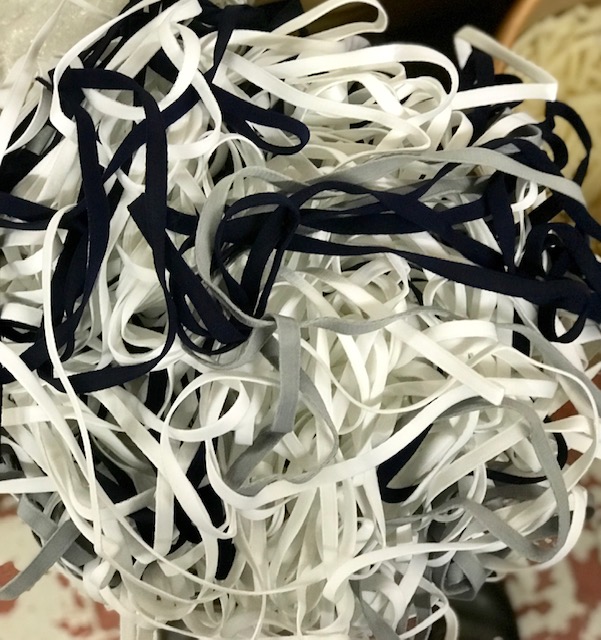 Also available in a bewildering array of colours, shapes and lengths are these felt off-cuts. You could make lots of soft toys or motifs to sew together to make a nifty patchwork.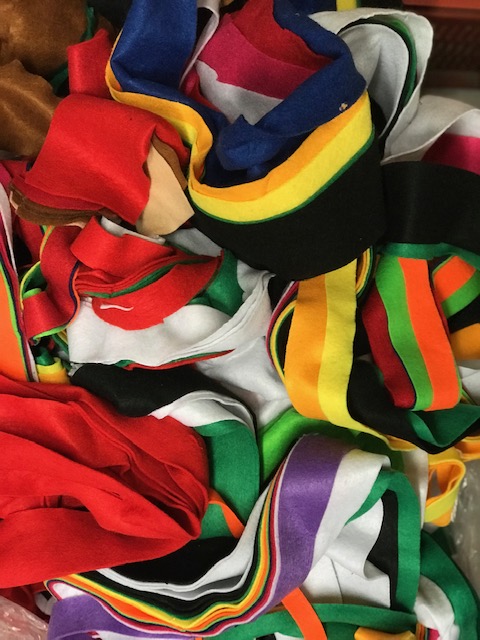 If you're a sewer you obviously need a mannequin to try clothes on. We have just the thing for you. Also suitable for use in shops or in school plays or just stand it in your hallway as a coat rack.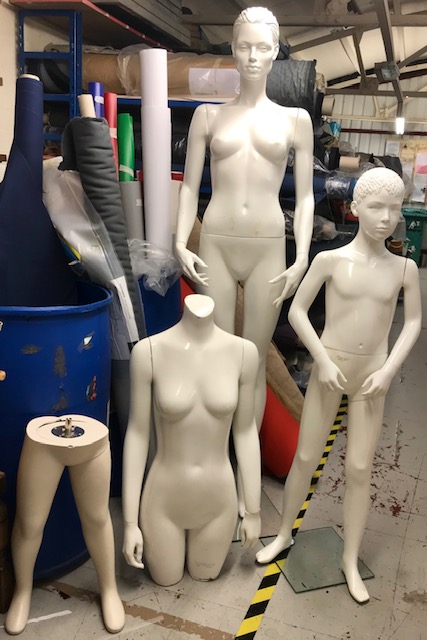 These pint glasses are just the ticket for your next big social occasion – that special birthday or anniversary party, wedding reception, or at the aforesaid picnic or barbecue. Or just buy a few for home use.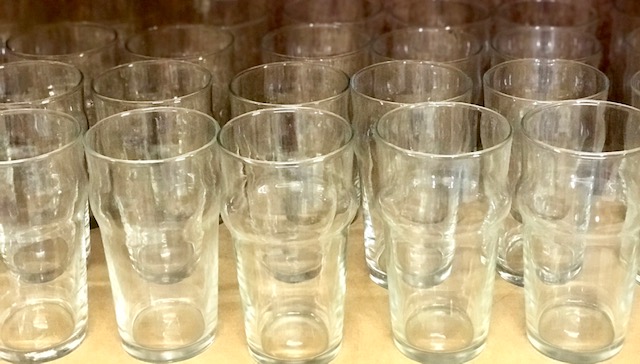 This lovely box unit would be perfect for storing or displaying all manner of things – books, artworks, sewing gear, tools, and much more. Each box is 20 cm square and 23 cm deep. It would make a magnificent room divider if you have kids who have to share a room.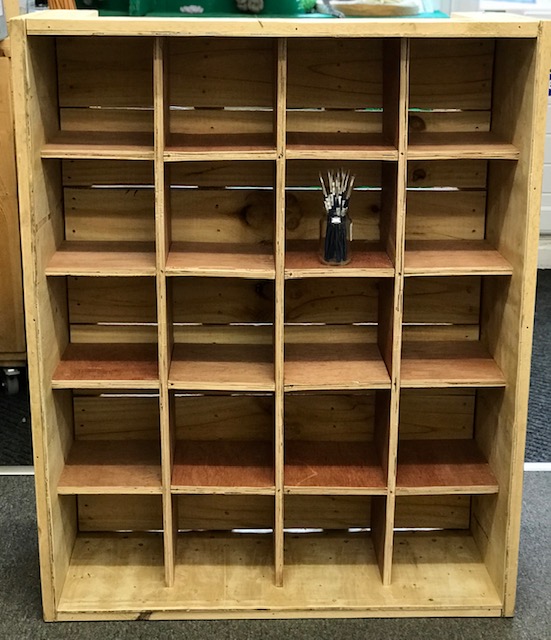 Don't forget the news from last week from our Pump House friends. The social sew-in and the clothes swap have proved so popular that they have had to be separated and will now be held on different days. The next sew-in will be on Saturday 18 May, and the next clothes swap will be on Thursday 20 June. Check out the website or Facebook page for further details (http://pumphouse.org.uk/whats-on/). Plus, this Saturday 11 May, there will be a Repair Cafe at Stanley Road, and it's also World Fair Trade Day. And next week is National Vegetarian Week. So lots to interest you foodies out there.
Happy crafting, and keep yourselves dry until we catch up with you all in a mere seven days.
The WRE Team