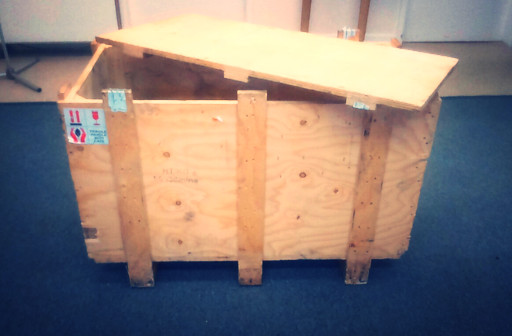 Good day scrapsters!
It was nice to see some of you at the Kirstie Allsopp Handmade Fair last weekend. We all had a fantastic, if very tiring, time. Now we've recovered and we have found lots of lovely things for you.
First we have this great crate. It measures 97cm long, 65cm high and 51cm wide. This would make a brilliant planter as it has blocks to keep the base off the ground. Or, as it comes with a lid it could used for storage.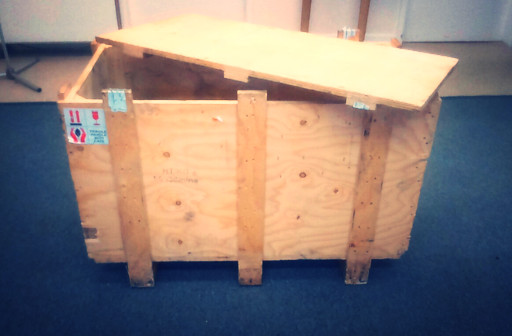 This rustic wine rack is 104cm long and capable of holding eight wine bottles.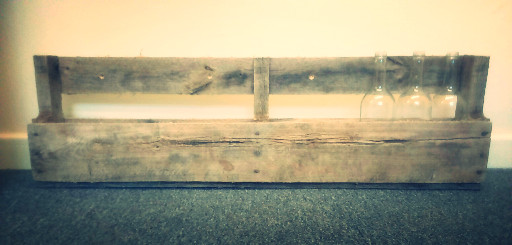 We also have a shorter one at 52cm which can cope with four bottles and glasses.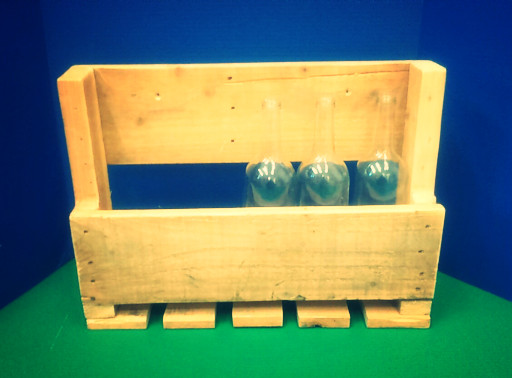 This is the very last mug rack we have left. It will hold six mugs and your coffee jars too.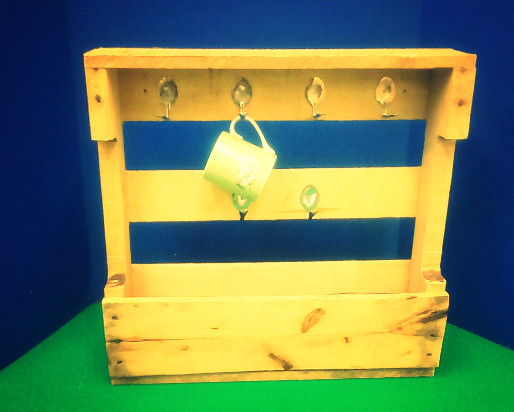 How about this high drinks stand for your highball cocktail. At 110cm tall it has a 50cm top made out of a wooden cable drum. No more bending down. Of course you don't have to use it for drinks.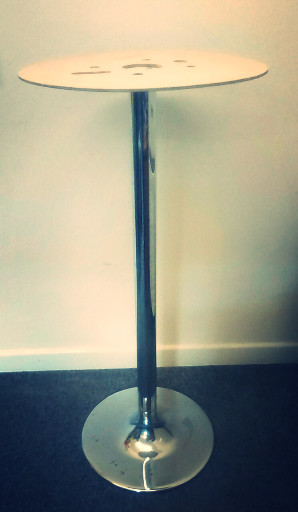 That's the main course. Now for the dessert. Sorry, no chocolate.
We haven't had these items for a while now and they've proved to be popular in the past.
500ml pots. Great for – well – anything that needs a pot really.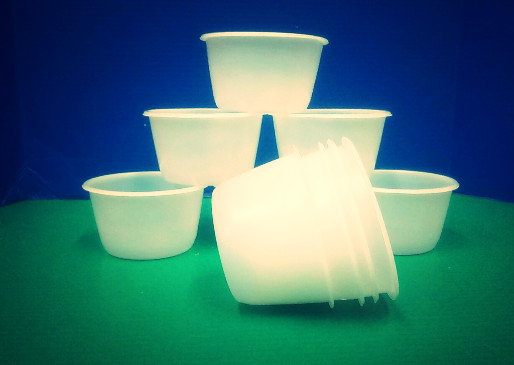 And finally this elastic stocking. The elves found a bag in the warehouse and filled a barrel which they placed in scrap.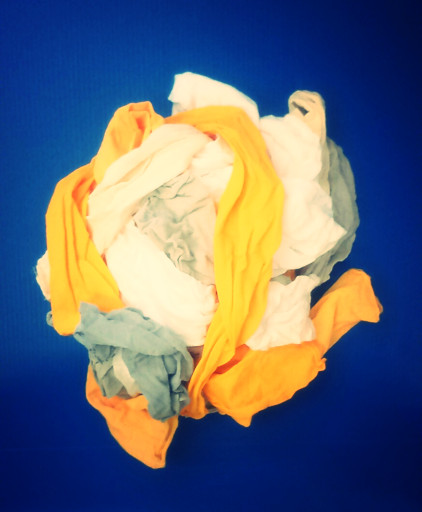 Please remember that we're unable to reserve any of the above items.
Now we have a few announcements that may whet your appetite.
This Saturday sees Worcester's 11th Motor Show from 9am to 5pm. Always a popular event with new, vintage and historic cars around the city centre. The WRE gang are running a balloon powered workshop in the Crowngate.
Then on Sunday there's Bark in the Park at the Pumphouse Environment Centre, Waterworks Road in Worcester. Great fun for all canine lovers.
Don't forget that May is Walking month. Have you made your walking journal yet?
Hope to see you.
The WRE gang.