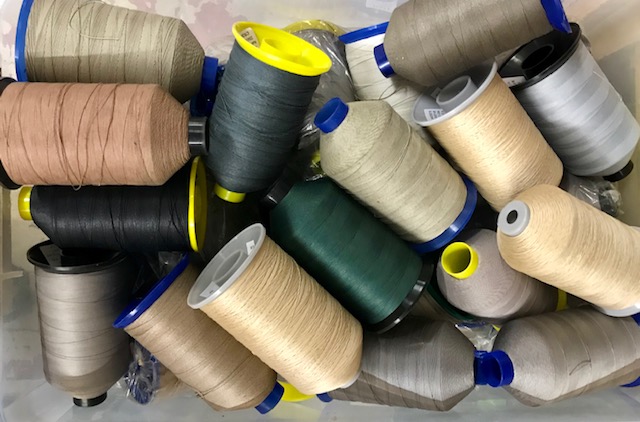 Unicorn horns and ropey wigs
We're back this week with another consignment of the weird and the wonderful for all you crafty people out there to turn into all manner of weird and wonderful stuff. So hang onto your hats and let's get going!
First out of the starting gates are these ... things, which we are calling unicorn horns because we don't know what they actually are. They measure 39 cm with another 35 cm of tissue paper attached, and are 12 cm in diameter. Rather large for a unicorn, but then (whisper it) unicorns don't really exist. You can cut off the tissue paper and use it for what you would normally use tissue paper for. The horn itself would make a nifty dunce's cap or medieval headdress for your amateur dramatics group, or a turret for your monster model castle.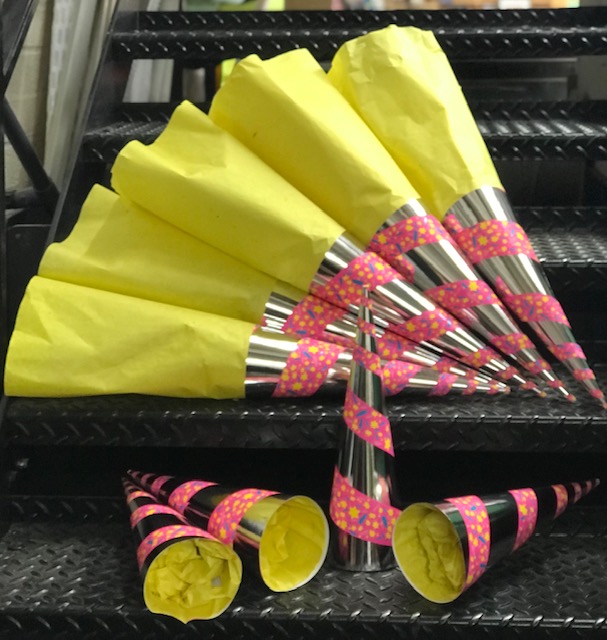 The ever popular cable drums are back. They are 30 cm high and 45 cm in diameter, and make fantastic stools or occasional tables. These always get snapped up, so be quick or be sorry.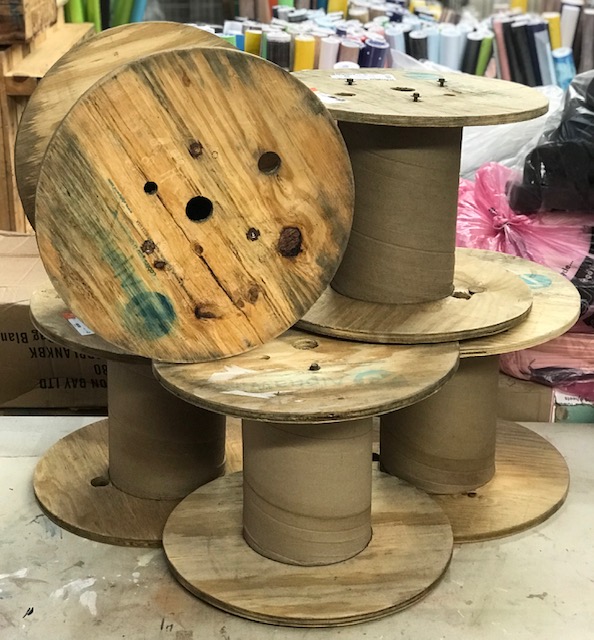 Especially for all you sewers out there, we have a fabulous bargain. These whopping bobbins hold 1500 metres of thread. You read that right – one thousand five hundred metres! That should keep you going for a couple of weeks.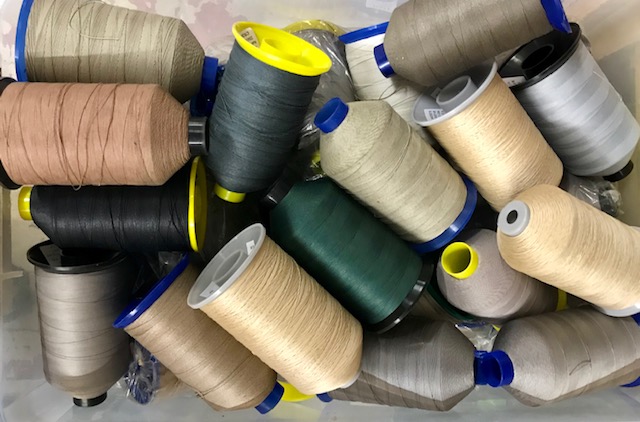 You can never have too much rope. Whatever type of rope we get always sells out in a flash. This week we have it in lengths of 10 metres. It's 6 cm in circumference, so it's nice and strong. If you unravel it, you can make a wig to stick under your medieval headdress.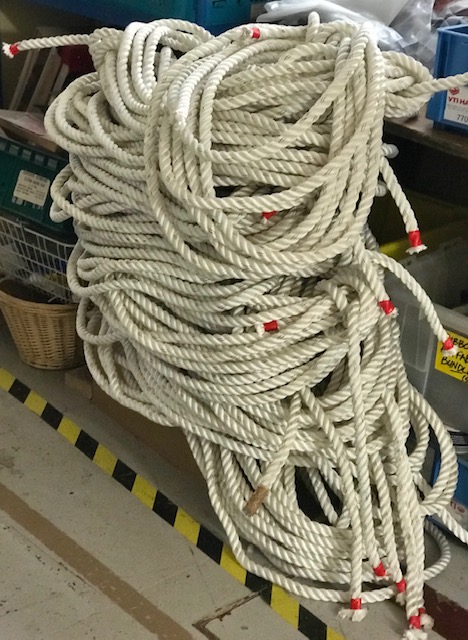 And finally, we have some gorgeous James Bond banners, ideal as an artwork or use them as curtains or blinds. They are approximately 4 metres long and 2 metres wide. Who wouldn't want a larger than life-size Bond in their room?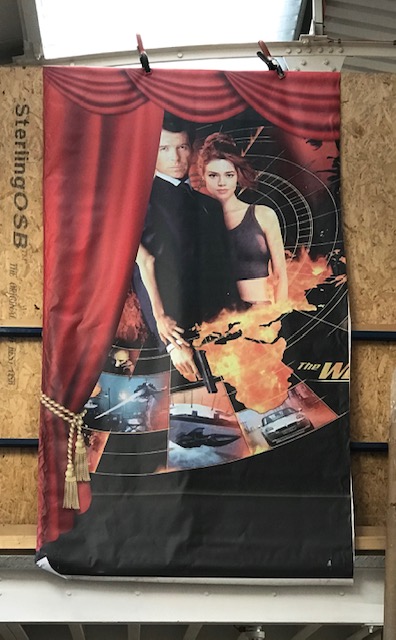 Don't forget that you have only three weeks left to enter our Halloween competition. Buy one of our kangaroos, give them a spooky makeover, and send us a picture. The competition closes on 5 November, so don't delay.
Our friends at the Pump House tell us that tomorrow is the start of Mammal Week, which actually runs for a little more than a week but let's not be too pedantic about it, since it's a good cause. And Saturday, 19 October, is the Autumn Beach and River Clean, so get out there and show how much you care for our beloved Severn by picking up all the litter you can find. On a happier note, Monday, 21 October, is Apple Day (mmm, apples!) so celebrate this wondrous fruit with all your friends and family. On Wednesday, 23 October, the Pump House is showing a film by Transition Worcester, called Living With The Land. It's free, so there's no excuse for not going. For more information on these events, check the website (http://pumphouse.org.uk/whats-on/).
So that's your lot for this week. We will reconvene in a mere seven days for more of the same.
The WRE Team