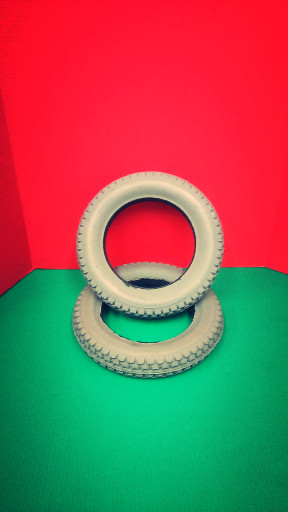 Tubing, tyres and tripod type things.
Season's greetings!
Not long now. The warehouse elves can't wait to join the bearded one and help him load his sleigh. But before they depart, we made them sort out more unusual offerings to tempt you with.
And – Q: What do Santa's little helpers learn at school?
A: The Elf-abet. Could they get worse than this? Wait until next week.
This tubing comes in various lengths, widths and styles. All are located in scrap.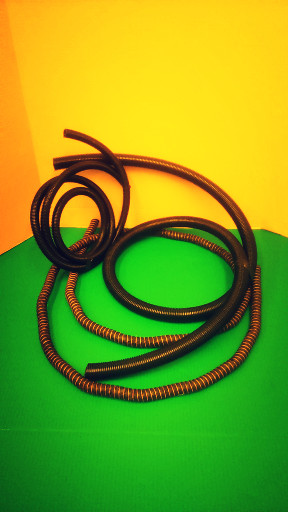 Together with these solid tyres which are 33cm in diameter and 19cm internally. These have always proved to be extremely popular in the past and the elves picked up several boxes, so there are plenty to go around. It's good to share.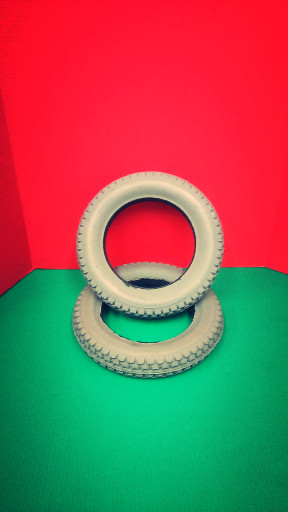 In our Quality Street section you'll find this 40cm wide gold bordette on a massive roll and Christmas bordette too.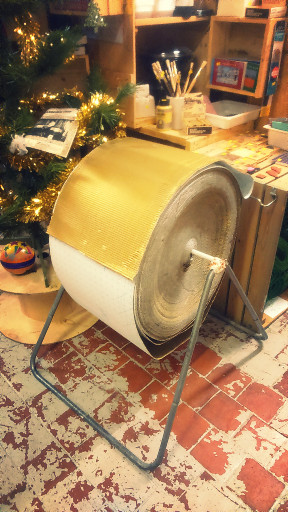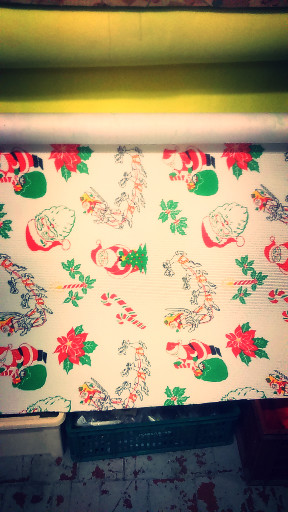 These zip-up cases are perfect for carrying artwork, or fishing tackle, as they have a heavy duty cardboard tube inside. They measure 114cm long and 12cm wide and come complete with a shoulder strap.

The elves are still finding things to stock our Christmas table with but there are now only a few days left to grab a bargain.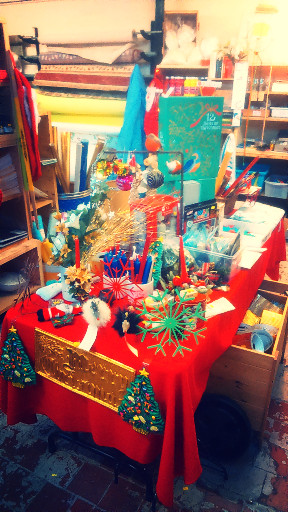 Our final offers this week are these tripod type stands. The three feet collapse for easy storage and the stand extends from just over 100cm to 210cm.

This is our Christmas countdown. There are now only FIVE WRE shopping days left until the elves head off and we close our doors. So, the very last day we are open this year is SATURDAY 17th DECEMBER. We will then re-open our doors on Saturday 7th January 2017.
A quick mention regarding MEMBERSHIP CARDS and to bring them along when you shop or we'll have to charge you a day rate of £1. Also; we're sorry but we are unable to reserve items.
Hope to see you soon.
The WRE gang