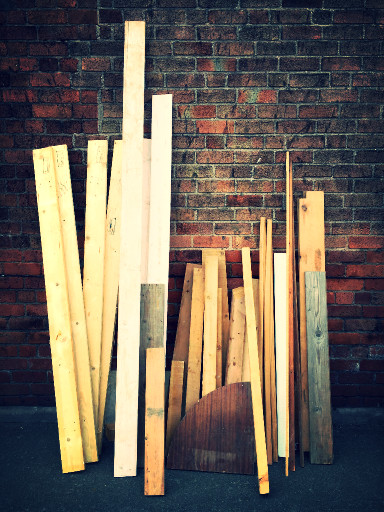 TIMBER!
Greetings Scrap Seekers,
Before we get down to what's on offer this week. We have a couple of important issues to deal with.
First. Mischievous imps have wormed their way into our computer system and eaten our database. This means that you must bring YOUR MEMBERSHIP CARD in order to shop until we have it repaired. If you do not bring or cannot find YOUR MEMBERSHIP CARD then the only way you will be able to shop is by taking out a day membership for the princely sum of one pound. This will give you Bronze benefits.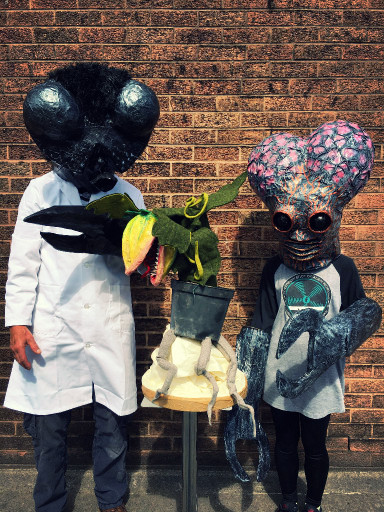 Second. Question: Why are the Fly, Mr. Metalunan Mutant and Audrey looking so glum? As glum as a fly, mutant and flower can look that is.
Answer: It's because that at the eleventh hour, Worcester Carnival Committee have cancelled this coming Sunday's carnival. We're very, very sad. WRE's entry to the carnival was to be B movie monsters from the early black and white films. Adrian, our giant alien visitor has jumped back in his flying saucer and whizzed back to PROXIMA b, and Scrapzilla has slunk back to his cave. But fear not! Hopefully some of our creations may be seen in and around the city later in the year.
And now to what our warehouse elves blagged this week.
They managed to grab a huge amount of wood and wood items. Planks, plywood sheets, some on timber battens, cable drums and all manner of timber off-cuts both large and small. Ideal for the DIYers amongst you. Don't forget, it's the Bank Holiday week-end, so dust off the toolbox and get those shelves up.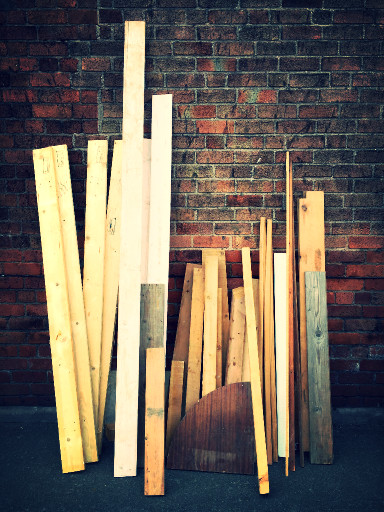 We haven't had these for quite a while now. Wooden trays. They come in various sizes. From 54 x 45 x 6cm. Up to 72 x 38 x 8cm. Some have dividers, some haven't.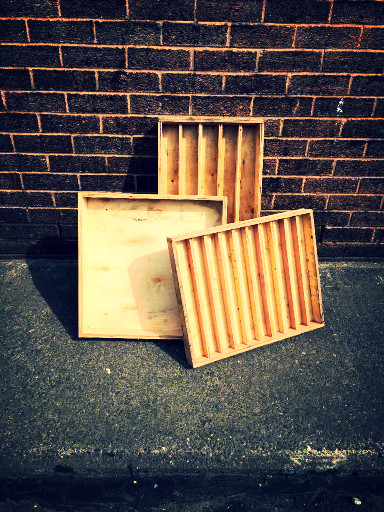 This long wooden box comes with a hinged lid and toggle latches to keep it secure. It measures 168 x 17 x 17cm. We only managed to grab one. Drill some holes in it. Stick a handle on it and it's perfect for transporting your ferrets.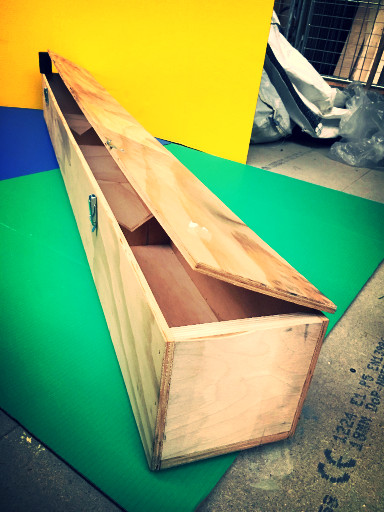 Here's another question: What are the two best things about WRE wood?
Answer: It's reasonably priced and you do not have to be a member to purchase it.
The elves also rooted about in the warehouse and pulled out some unusual pieces of foam. Strips which measure 100 x 6 x 4cm. Blocks which are 23 x 17 x 12cm and almost railway sleeper sized ones at 121 x 20 x 10cm. You'll find them all in scrap, but to buy them you need to be a member, so don't forget to BRING YOUR MEMBERSHIP CARD.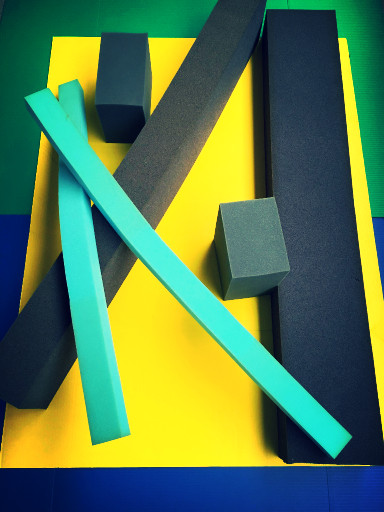 The elves thought these smaller foam pieces would help young childrens' dexterity. These shapes push in and out of the main block and have been tried and tested by a three year old elf.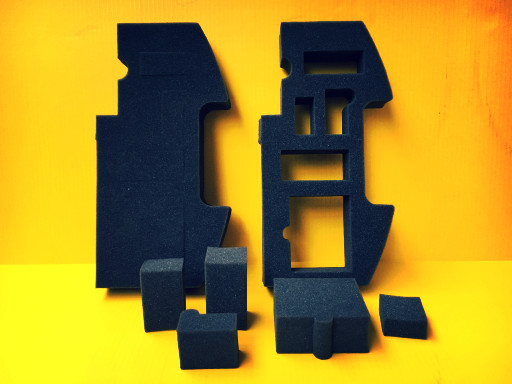 They also grabbed a dragon by its tail and the tail came off so they've put it in the shop too.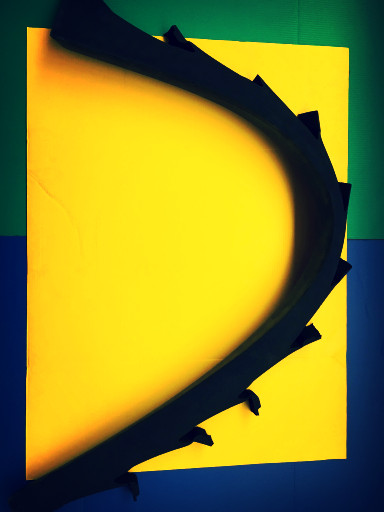 And finally, our chief warehouse elf visited a potential new business in the week and came back with a sample of what they had to donate. It's a small amount to begin with but if it proves to be popular then the elves can get more.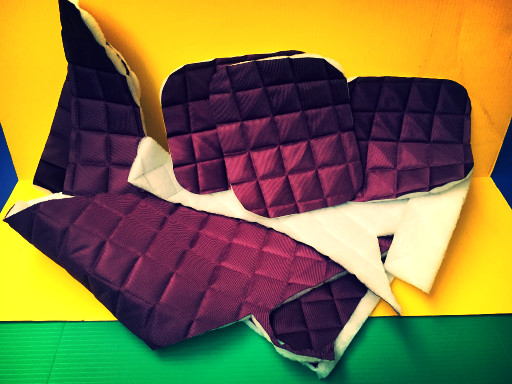 That's all for now, folks. See our web site, which hasn't been attacked yet, for our opening times and when you come shopping – DON'T FORGET YOUR MEMBERSHIP CARD!
Save
Save
Save