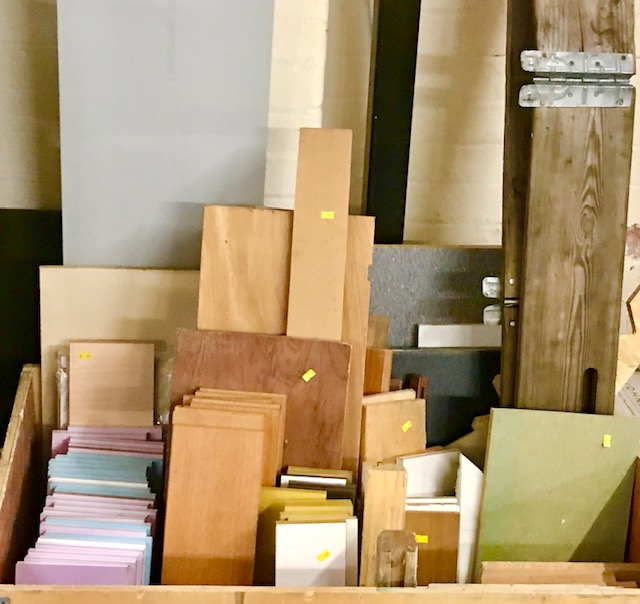 THICK AS TWO SHORT PLANKS
WE ARE BACK!
Mondays are the new Thursdays for blog day for the next few weeks. Hope that doesn't add to the 'what day is it' confusion. We are back open on Wednesdays and Thursday between 11.00 – 17.00 for the next 2 weeks before we before we all jet off for our socially distanced Christmas celebrations.
A few dates to remember………
LAST DAY OF TRADING BEFORE CHRISTMAS Thursday 17th December 2020
LAST DAY TO ORDER ONLINE Wednesday 16th December 2020
BACK OPEN Wednesday 6th January 2021 at 11.00
Now down to business. What delights do we have this week?
This is the only Christmas related scraptasticness we have for you, but it's good. Knit Your Own Nativity! I know, who would have thought someone has actually designed this. The thought of a socially distanced Christmas break isn't looking so bad now there is a knitted nativity scene to be made.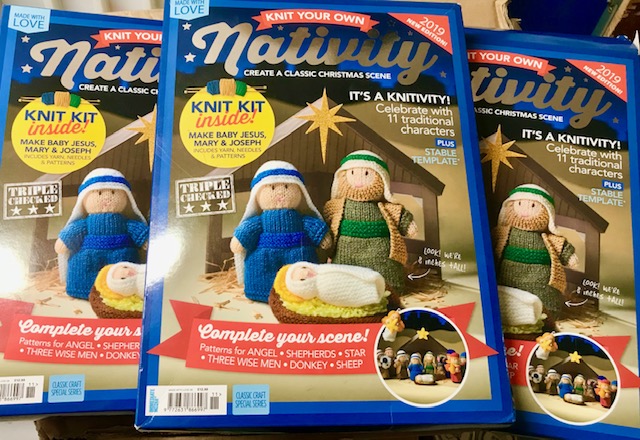 We have a selection of very beautiful and extremely posh fabric sample books in various sizes. Excellent for small crafting projects like small bags, purses and reading glasses cases.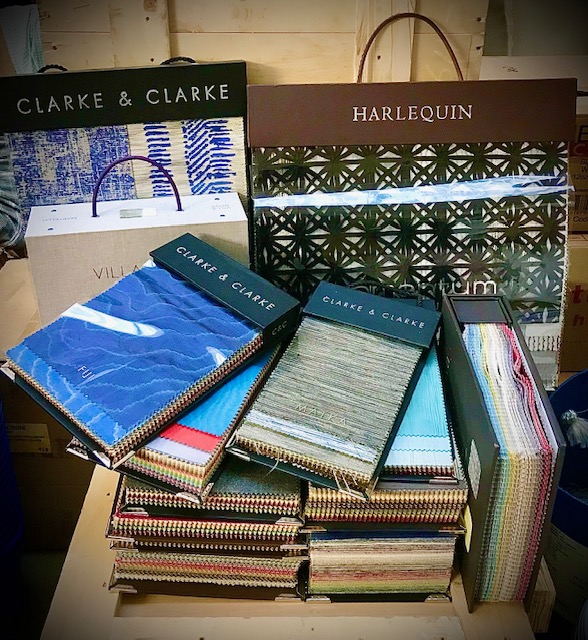 We also have pieces of lining fabric which come in handy for lining said small crafting projects. The lining is thermal backed so gives a bit of body to bags.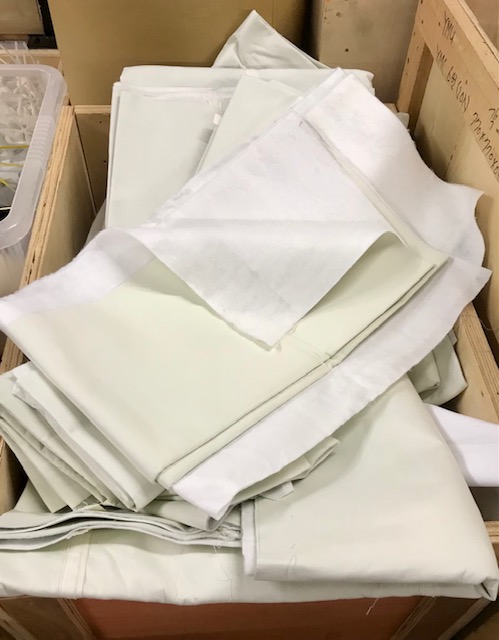 Is there a hole in my bucket?...........Nope, no holes, just no handles, but in saying that still a very useful vessel. Maybe for plants? Maybe for all the chocolate you get for Christmas. Just put it all in the bucket and sit on the sofa with it watching TV on Boxing Day.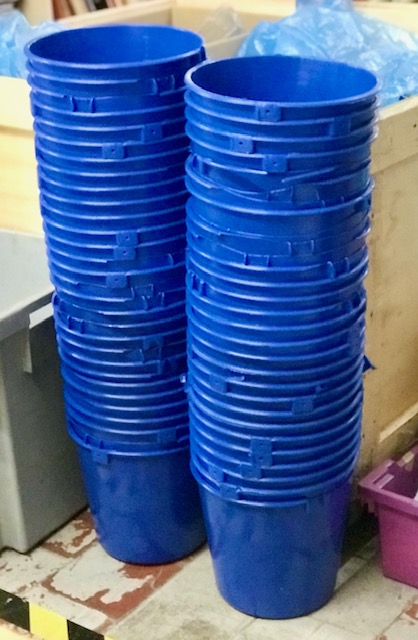 Yeah, no need to put a plant in the handleless buckets as we have planters too. They are the type that you fix to the wall. If you are compiling your seed wish list whilst looking at your seed catalogues this festive period, then making sure you add some bedding plants. Never too soon to plan your springtime display.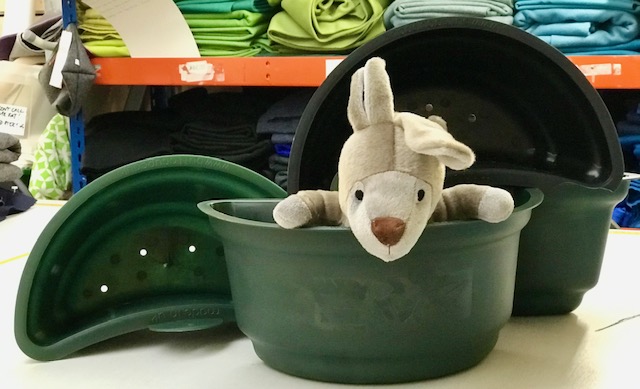 And finally……..wood, not long, but short. Lots of useful bits of wood.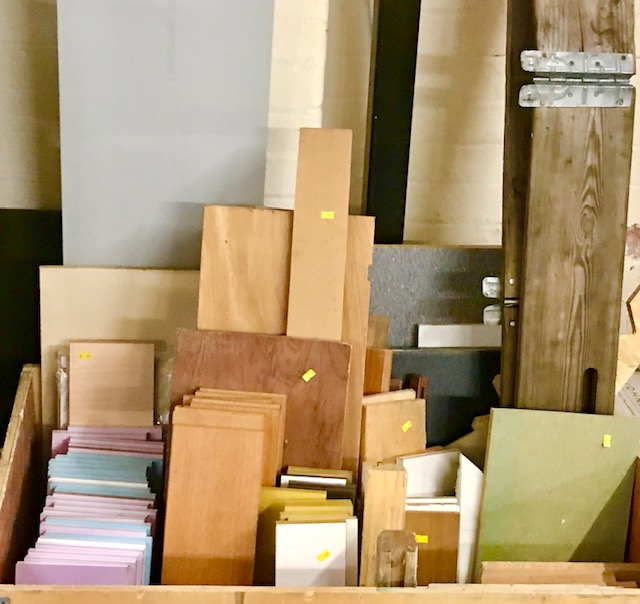 On Friday we bid farewell to our Boss, Cecil Duckworth who died last month. A true gentlemen and very clever man. He supported WRE for 15 years and we carry on our work with the continuing support of the Duckworth Worcestershire Trust.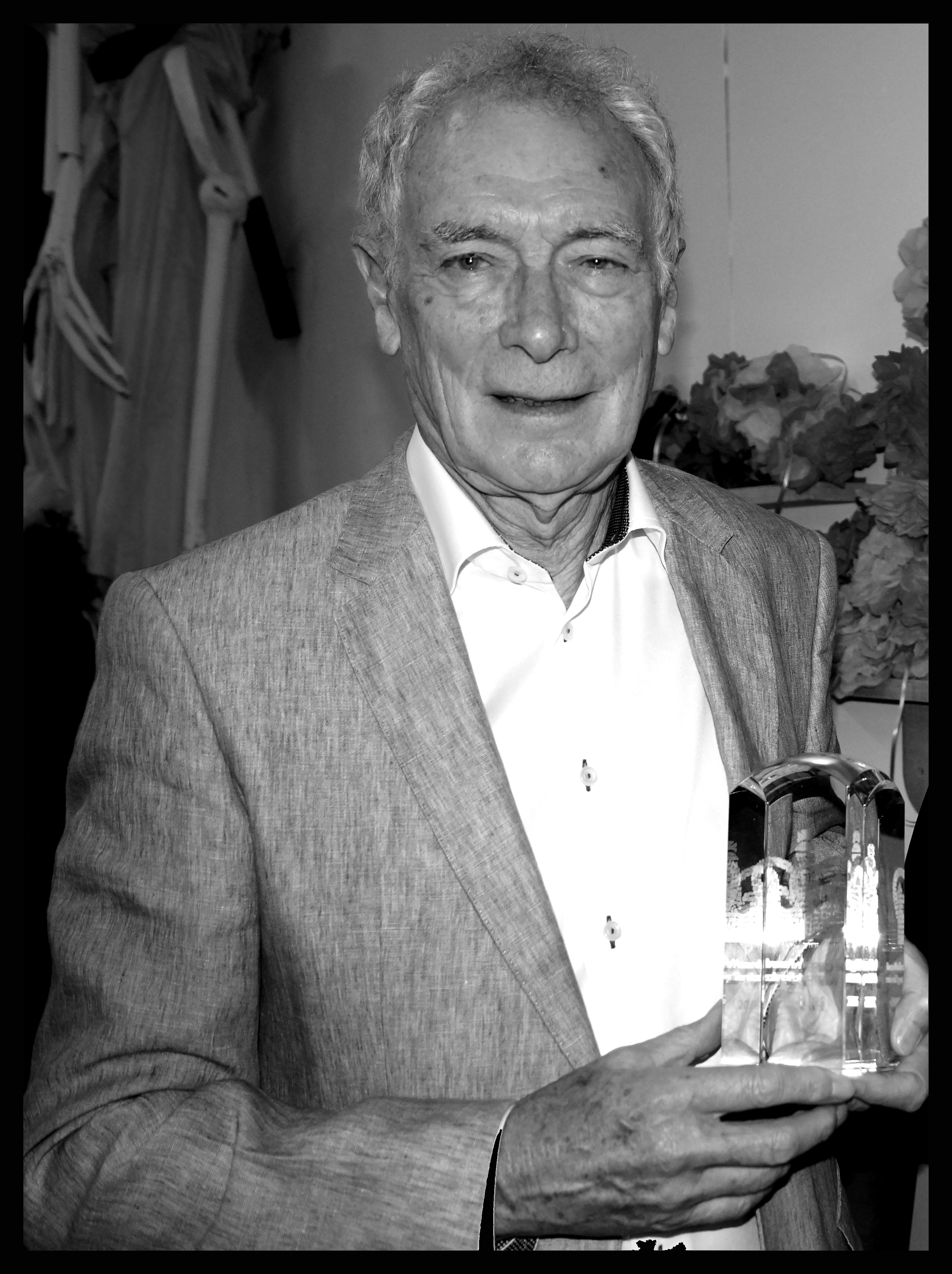 2020 has been the most strange and sad of times for so many people and our thoughts are with them and the Duckworth family at this time.
But there is a glimmer on the horizon. Let's start making 2021 a happier, kinder, thoughtful, connected year.