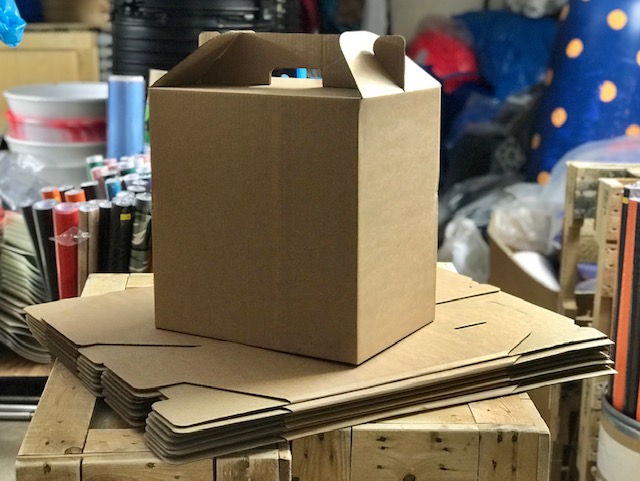 Last week was the calm before the storm, and it looks like the storm has arrived – literally and figuratively, with the shops all getting full of Christmas merchandise and the weather pouring wetness down upon us. What a good time to stay indoors and do some crafty pursuits!
Let's start with this rip-stop nylon. Different colours and sizes, but fantastic for whatever you need large pieces of nylon for.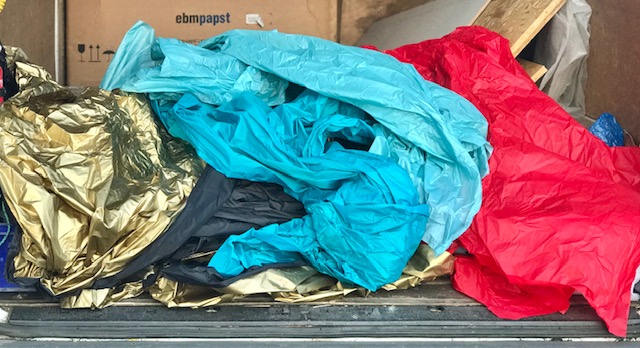 If you are getting into the Christmas spirit early, you might want to take a look at our baubles. Lots of designs, sizes and colours. You'll find everything you need to decorate your tree.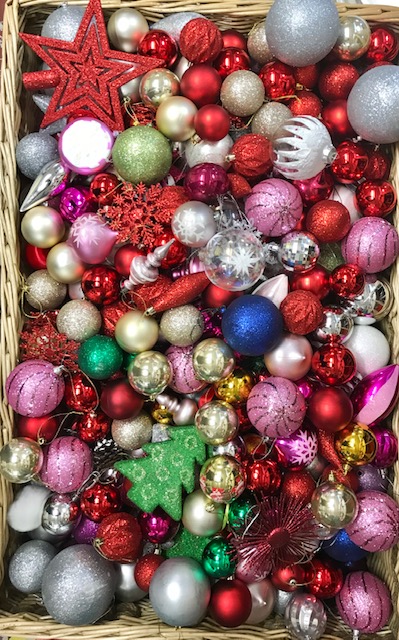 Staying with Christmas, if you need boxes to package your gifts, we have boxes for you. These large ones with a carry handle measure 35 cm by 25.5 cm and are 36 cm high. The flat boxes come in two sizes, 34 cm by 23 cm and 4 cm deep, and 10 cm square by 2 cm deep. Any of them would be perfect for packing presents.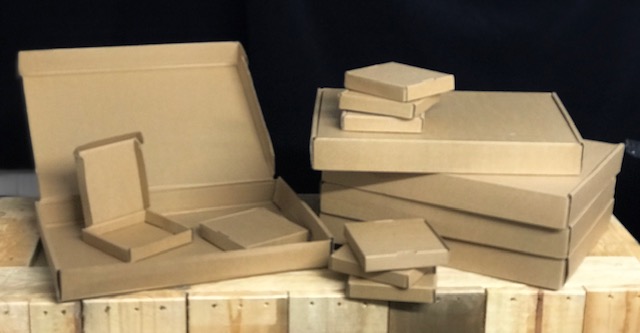 These waste bins hold 14 litres. We hope you won't need them to catch rain coming through the roof, but you could use them for any purpose you might use a bucket for, even though they don't have any handles. Plant pots, feeding bins for your larger dogs or horses, or store your home-grown produce in them to keep over the winter.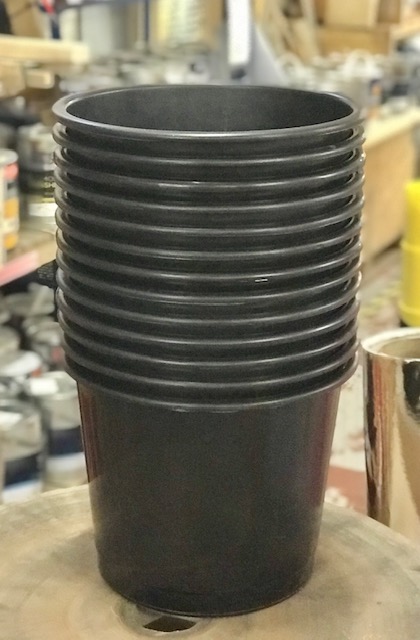 If you have storage problems, try these partitioned crates. They measure 89 cm by 34 cm and are 110 cm tall. Each pigeon-hole is 20 cm square. Very useful in the garden shed, workshop, sewing room, or studio. Everybody needs a wall of pigeon-holes.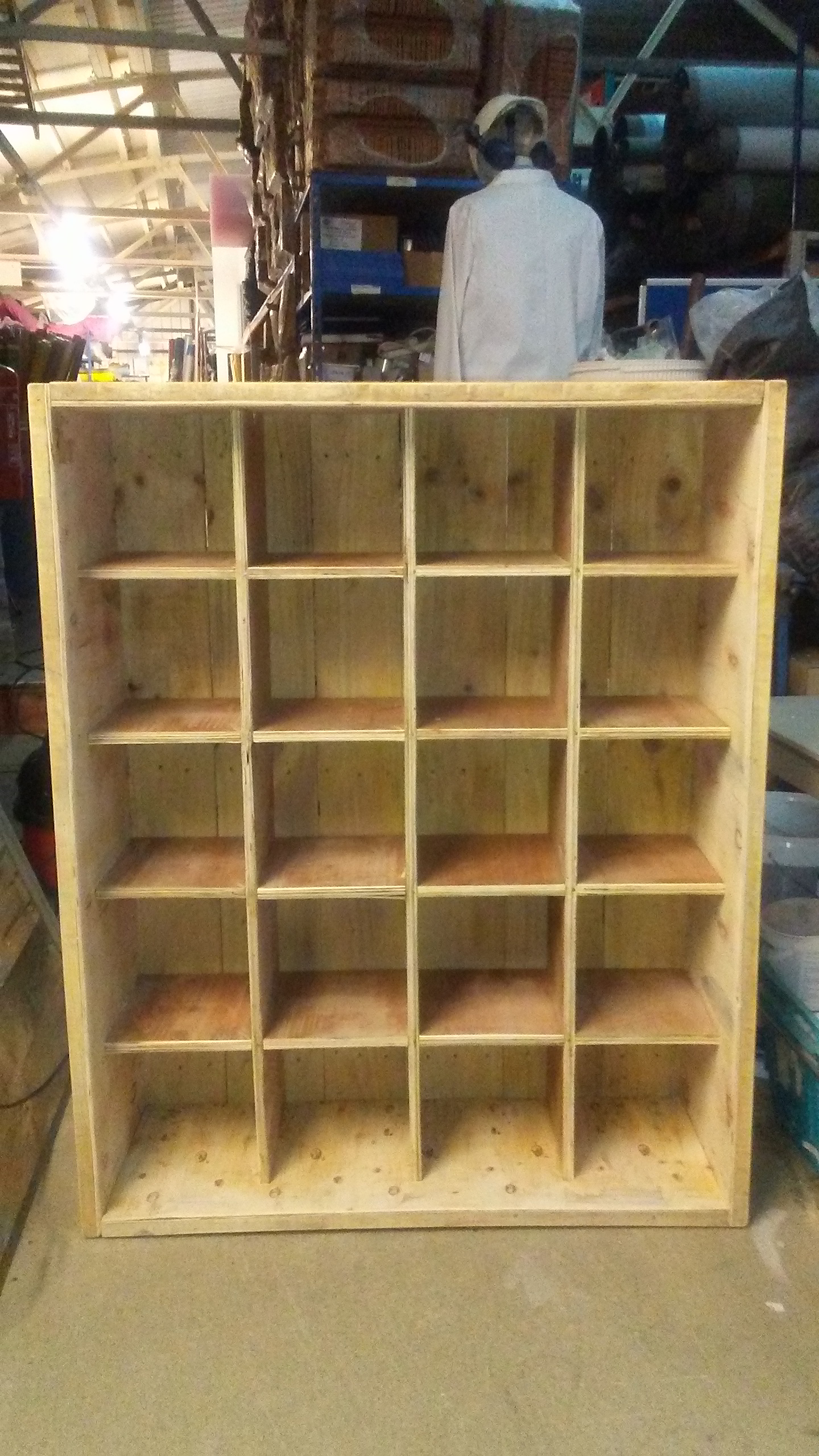 And finally, how about some nifty surgical instruments? Different types of scissors, tweezers, clamps, in an assortment of sizes. You never know when you'll need a clamp.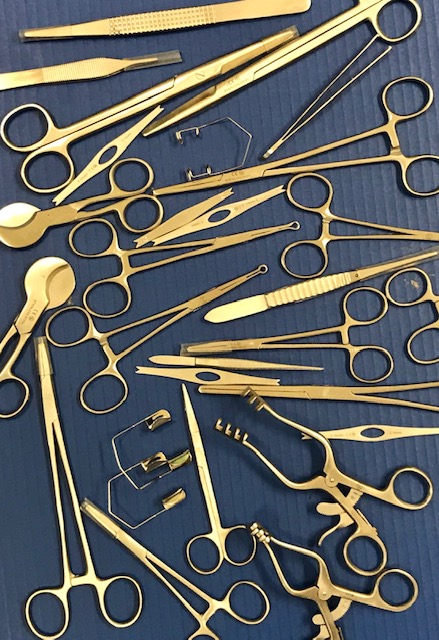 Just a reminder that over at the Pump House, this Saturday, 16 November, is the autumn social sew-in. And don't forget that you can still play chicken poo bingo until World Toilet Day on 19 November. Prizes to be won. £2 a guess, just drop in at the Pump House any day to have a go. And in case you have forgotten, November is World Vegan month. For more information on these events, check the website (http://pumphouse.org.uk/whats-on/).
Keep yourselves warm and dry and we'll be back next week with some more goodies for you.
The WRE Team