So here we are all ready for another week of wonderful crafting. This week we are big on variety. Almost all the stuff we have for you this week comes in different styles, sizes and colours. You'll be spoilt for choice. But then, you always are here at WRE. We have such a lot of good quality reusable materials that you need never shop anywhere else.
Let's start with these massive sheets of paper. And by massive, we mean really big. Ranging from around a metre to so big the measuring tape wouldn't stretch that far, they come in an absolute rainbow of colours. Perfect for backgrounds in your photo studio or your next am dram production, or just use them for whatever you would normally use cartridge paper for.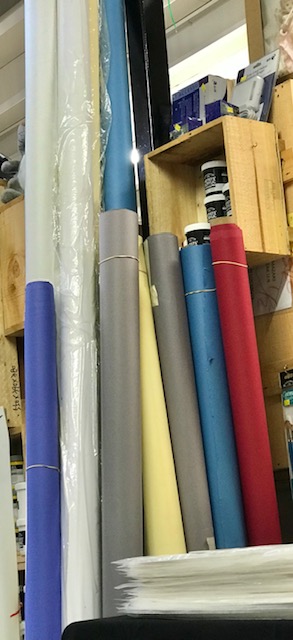 And if you need blinds to dress the set of the aforementioned am dram production, look no further. We have blinds in a wide range of styles, colours, widths and lengths. You could even (gasp!) use them in your home!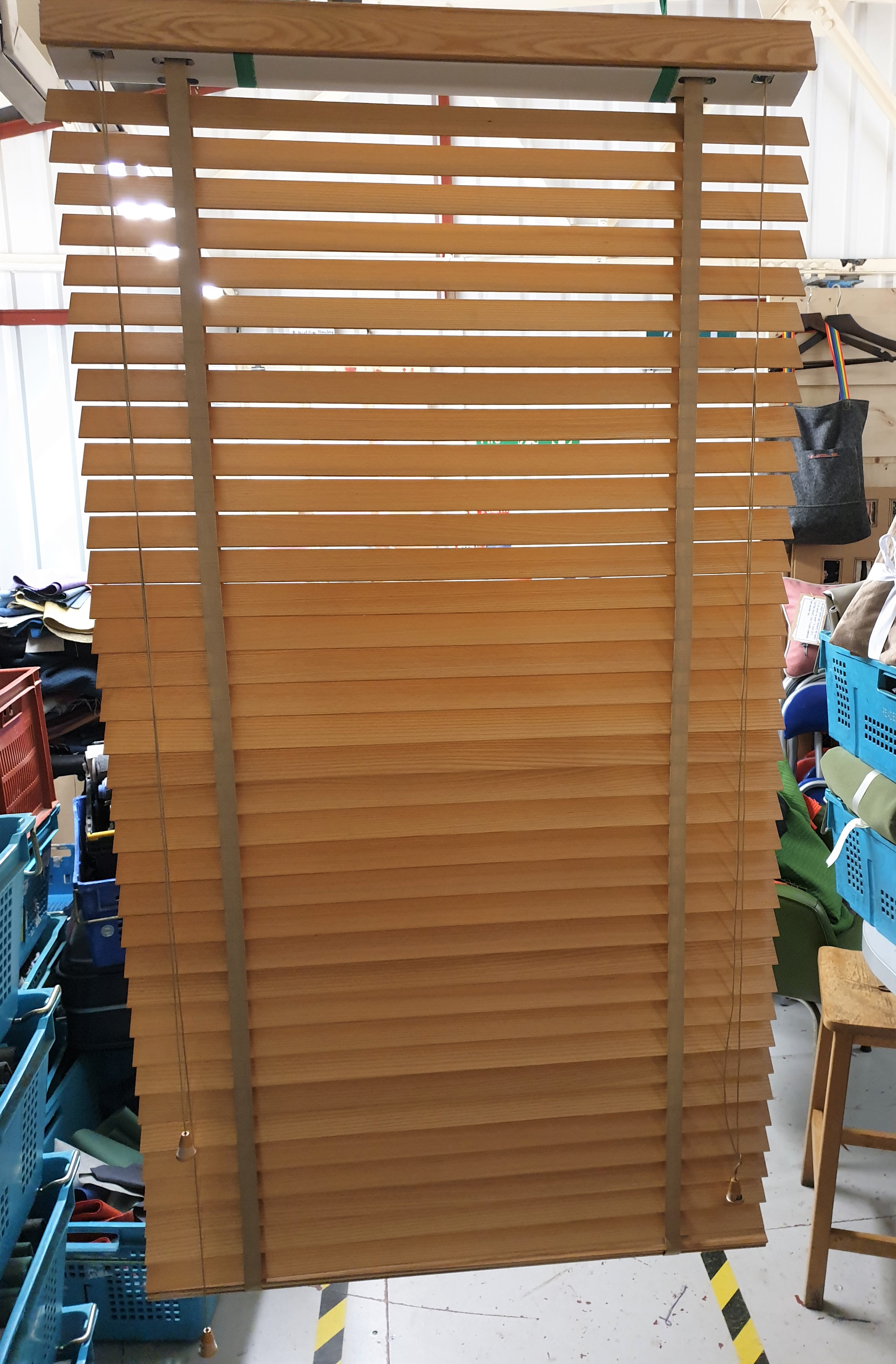 While these trays come in only one style and size, they have multiple uses. They measure 55 cm by 36 cm, and would be very useful indeed as a paint palette, or to hold bits and bobs in the sewing room or workshop. You could use them as serving platters for your next party, or to display various items in your shop. They would also make dandy moulds for soap or candles.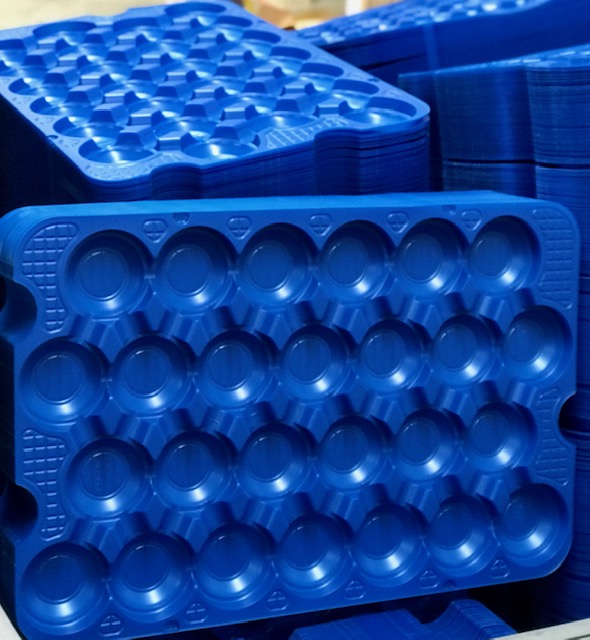 These nifty folding carrier bags are 35 cm wide and 28 cm tall, with a 10 cm gusset to provide you with loads of space. Use them for your grocery shopping, or for college, or keep them in the car for those times when you need a bit more carrying capacity.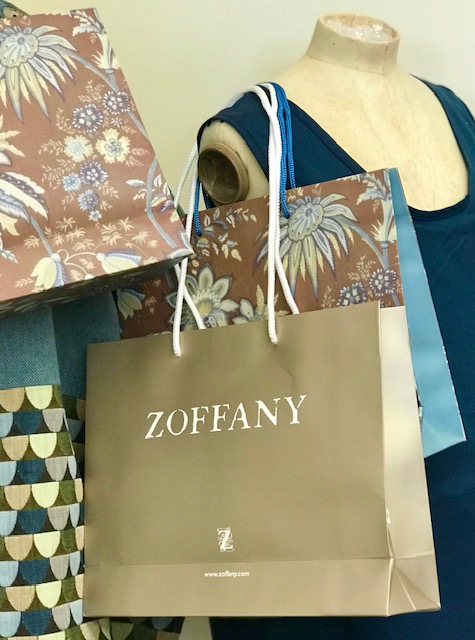 We have some more mannequins this week. This time they are see-through, so in addition to using them as mannequins, you could also put them to good use as ghosts for your next spooky am dram production.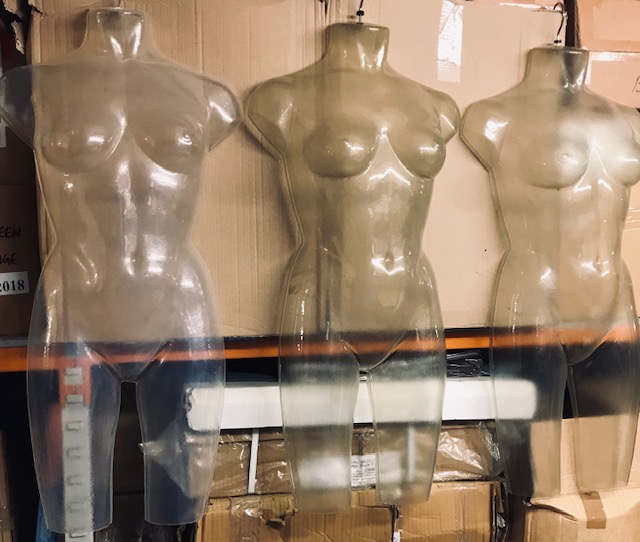 And finally, these non-slip mats come in a wide variety of sizes, and any colour as long as it's black. They were originally meant to line tool drawers to prevent tools from slipping and sliding all over the place, but they could be used to keep plant pots in place in the greenhouse. Put them in the back of the car to keep it safe from wet and muddy pooches.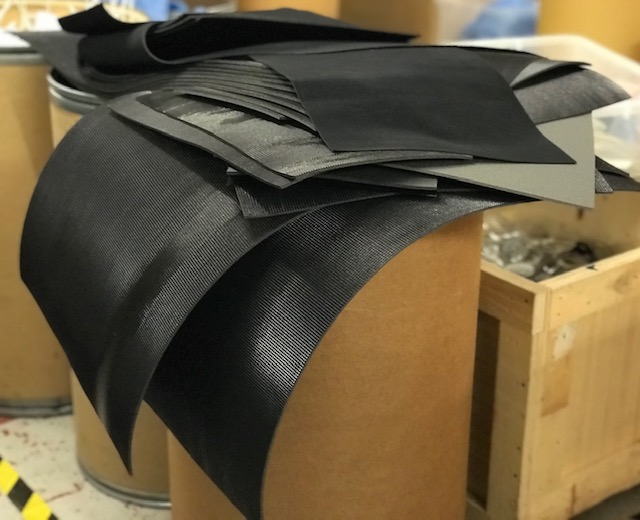 The news from our friends at the Pump House is that this Saturday, 8 February, there will be a Repair Café at Stanley Road, and next week is Go Green Week, when universities will explore the links between colonialism and the climate emergency. For more information on these events, check the website (http://pumphouse.org.uk/whats-on/).
So that's your lot for this week. Have fun with a variety of projects, and come back next week for more.
The WRE Team