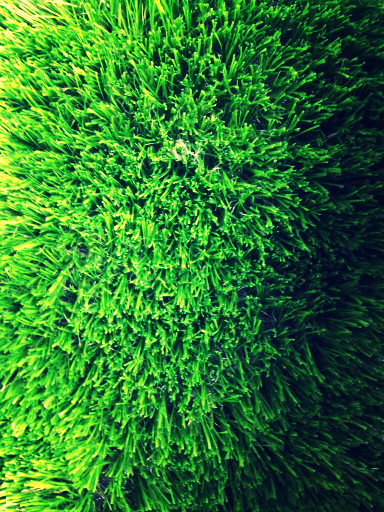 Greetings scrap fans.
We're a warehouse elf down this week which means that it's been a little bit chaotic to say the least. So apologies for this week's rather rushed blog.
The solitary warehouse elf has been out on his lonesome travels and collected some rather nice scrap. We'll start with these fabulous looking wall stickers. We have both children and grown-up themed art, including nursery rhymes and moustaches!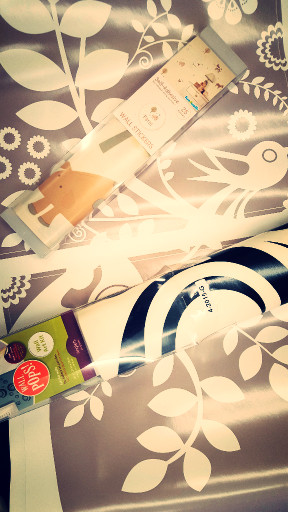 We haven't had these small bore, short white tubes in for a while and they always prove to be popular so it's good to have them back. Also, in white tubes are one and a half metre tall lozenge shaped tubes. Perfect for your ferret run. Haven't mentioned ferrets for a while.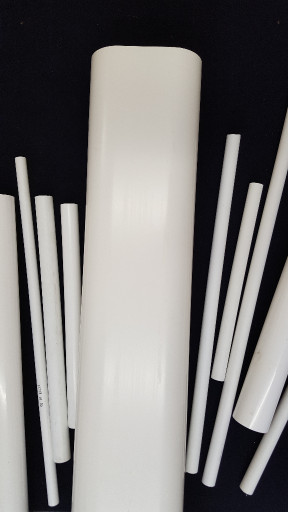 This lovely cable drum is one metre in diameter and would make a fab table.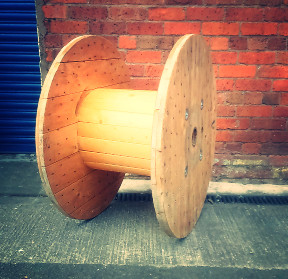 And another popular line that's been absent for a while is this corrugated, black, polyurethane coated PVC. Lots of lovely widths and lengths, all in our scrap section.
We've saved the best until last. Grass. Lots and lots of lovely artificial grass in different sizes and grades, some even suitable for outdoor use. All pieces are priced and marked accordingly. We've also put some smaller pieces in scrap, together with weed suppressant.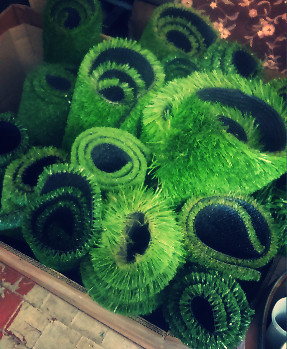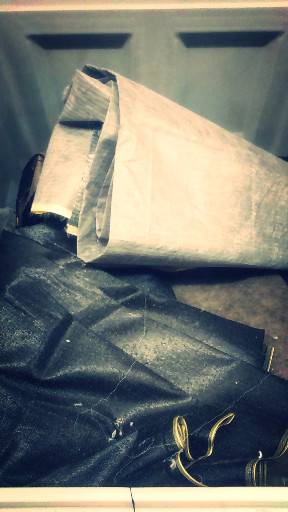 That's all for now. See you soon.
The WRE gang.