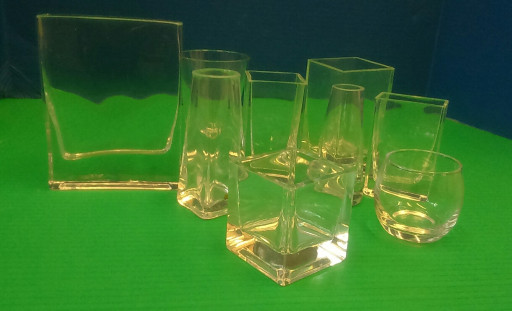 April greetings!
The best things come in small packages, so mother elf says. She's only 82cm. She had a word with the warehouse elves to come up with little delights for you all. Here's what they found.
These delightful glass vases are all different shapes but the one thing they have in common is that they're all little. The tallest is only 14cm.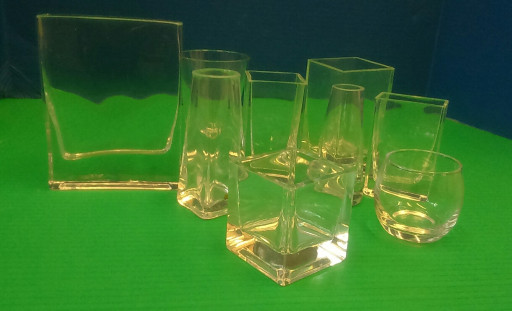 Although these bottles are not exactly small at 23cm tall, the elves thought they would complement the dinky vases.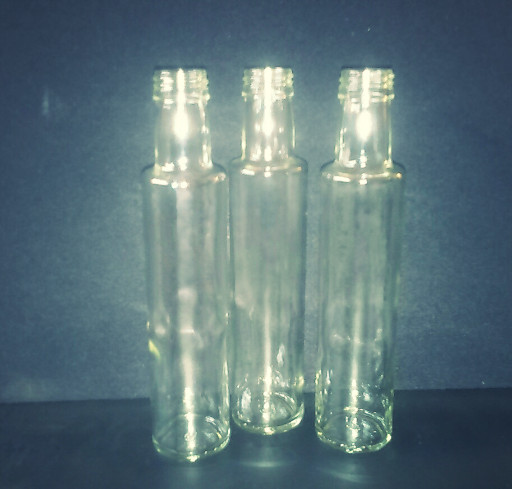 With the Easter school holidays starting next week you will have to find things to entertain your little elves. Now, with a bank holiday fast approaching, we all know what that means; rain. So; to occupy those wet days, and keep them busy at the same time, try one of these six different animal scraperfoils. Perfect to while those wet, and you know it will be, hours away.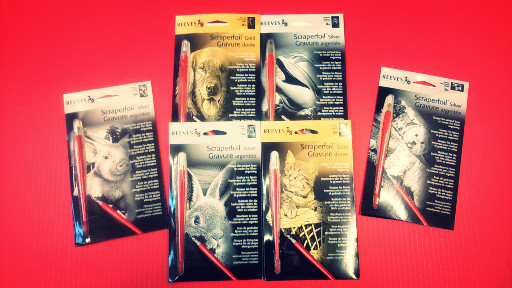 Little boxes stacked in Quality Street. Not made from ticky-tacky but made from wood. These great creates measure 36cm square and are 16 cm high. They come complete with a lid too. Look what one of our star volunteers made with three of them.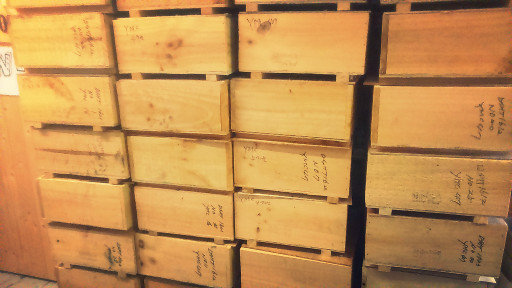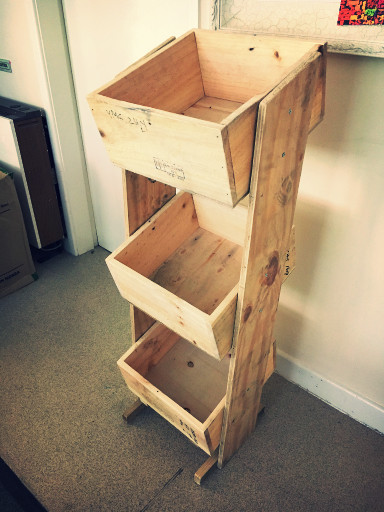 Our fill-a-box for £3.50 is going really well and we only now have a few A4 boxes left for you to cram. So if you've been thinking about filling a box, don't put it off.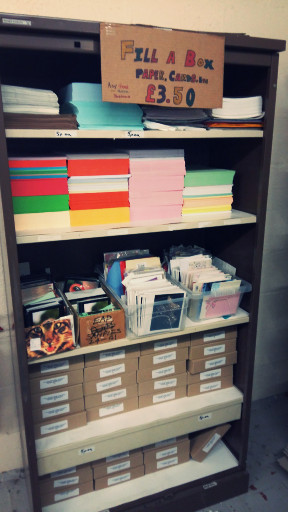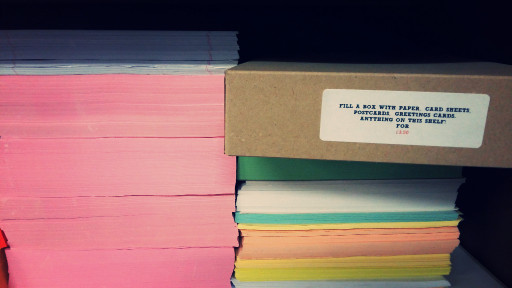 The next item isn't small. You've been asking for it, now we've got it. Always popular - Cardboard! The shop crate's full and there's masses in our warehouse too.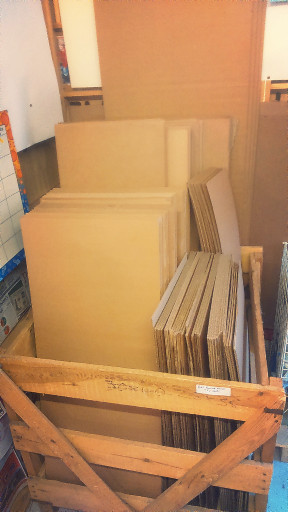 KAF, Kidderminster Arts Festival, are seeking a summer promotions and festival assistant. The deadline for applications is Thursday 20th April. If you're interested, here are the details:-
Summer Promotions and Festival Assistant
Role: The role will initially consist of preparation and promotion of summer events/activities including Kidderminster Arts Festival through a range of media (online, print and presentational) and will progress to hands on support of the festival programme.
As such this is a hands-on role and requires flexibility as well as a proactive and responsive nature.
If you wish to discuss the position prior to applying or have any questions please contact Nic on Nicola.Genner@wyreforestdc.gov.uk or 01562 732997.
Approximate Dates of Employment: 12th June - 4th September 2017
Hours: This role is for up to 37 hours per week. Some evening and weekend working may be required.
Deadline for Applications: Thursday 20th April 2017
For a full job description and to apply visit: http://bit.ly/2ocmhPh

And finally some advance notice. WRE will be closed for Easter on both Good Friday 14th and Saturday 15th April.
Hope to see you soon.
The WRE gang.