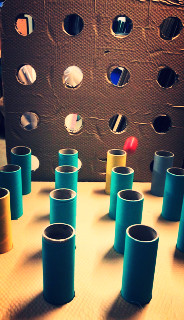 Swiss cheese and hollow tubes
Greetings again, scrapsters! Have you all been buying Black Friday bargains? We don't have any Black Fridays here at WRE, because all of our stuff is permanently cheap. You won't find much cheaper in all of Worcestershire. So come in and bag yourself lots of bargains.
First up this week are these colourful tubes, in three sizes – 30 cm tall with an internal diameter of 9.5 cm, 29 cm tall with an internal diameter of 7.5 cm, and 23 cm tall with an internal diameter of 9.5 cm. Join them together to make a fabulous ferret run. Substitute any small furry animal for the ferrets and you'll still be on a winner.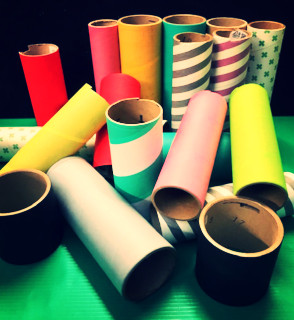 We call this stuff Swiss cheese cardboard. Can you guess why? It's three metres square and five cm thick, so it's quite robust. Perfect for making games for all the youngsters to play this Christmas. You can team it with the aforementioned tubes to make a 'sink the ball' game. What a great way to spend your Christmas afternoon!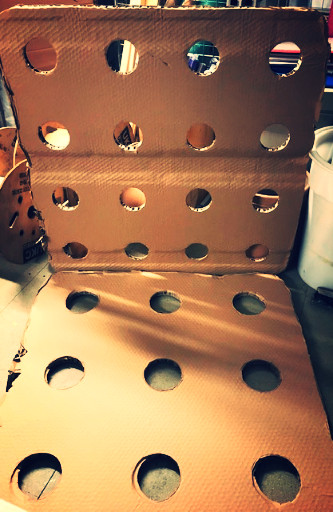 And speaking of Christmas, everyone needs bells at this time of year, and we have some bells for you! You can use the bell shape as decorations for your tree, and the cut-out can be used as a stencil to decorate your presents, home-made wrapping paper, or Christmas cake. Two for one! What a fantastic deal!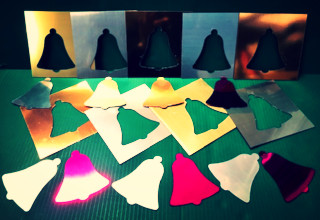 Just look at all these lovely colours! This hollow braid comes in lots of different thicknesses, styles and colours, so there is sure to be something that appeals to you. You can even use it as ribbon to wrap up your presents.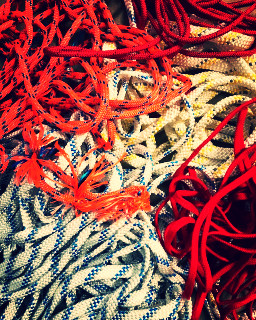 This fabric is actually blackout material, but you can use it to make whatever you want. You can put it around the bottom of your Christmas tree, or it would make a dandy night sky for your nativity play. It's four metres wide so you'll get plenty of it even if you buy a small length.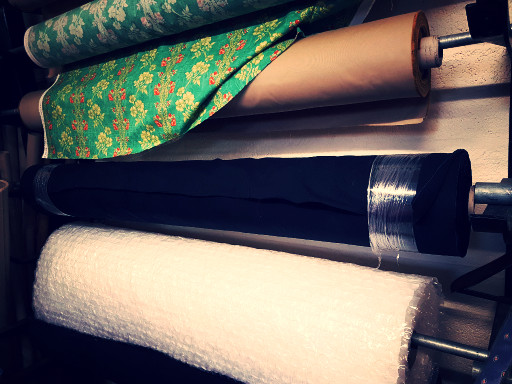 Nearby towns have already seen some snow this week, so why not take advantage of the cold snap and zoom down it on a lovely sledge? They fit two people – alright, you need to be very friendly – but what better way to make friends than to share a magical sledging experience?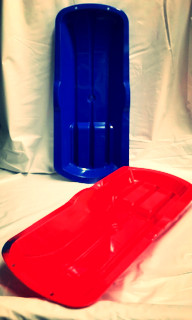 And remember that we have all you could ever want or need in the way of Christmas decorations. Baubles, gift tags, ribbons, cards, wrapping paper and craft kits – everything to make your Christmas unforgettable.
Our friends at the Pump House tell us that tomorrow, 23 November is Buy Nothing Day, as well as Green Friday. So if you must buy something, make sure it is environmentally friendly. Saturday sees the start of National Tree Week, and don't forget that Worcester's famous Christmas Fayre starts next Thursday. WRE will have a stall in the Cathedral starting on Friday next week, so don't spend all your money on the first day of the Fayre. Come along to our stall for some stupendous bargains.
Have a fun crafty week and we'll see you all in a mere seven days for more of the same.
The WRE Team