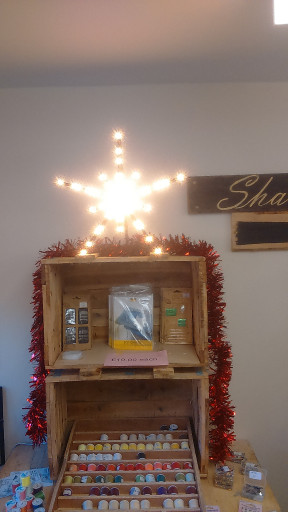 Frosty felicitations.
Brrr! Two degrees in the warehouse the other morning so the elves really were running around to keep themselves warm.
We had a couple of issues with our blog last week. Did you spot them? First, our resident blogging elf, C. Nile, failed to put any links to our wonderful photos that our camera mad elf, X. Posure, took. Not only that, C. Nile failed to include a cracker joke. The warehouse elves refused to lift a finger. Chief elf pointed out that there are no fingers stored in the warehouse, so reluctantly, they went back to sorting goodies for this week's blog.
Q: Why was there a turkey in the pop group?
A: Because he was the only one with drumsticks!
That's kept the elves happy.
So; the chairs from last week. Both workshop and dining room. We thought it best to include the photos this week.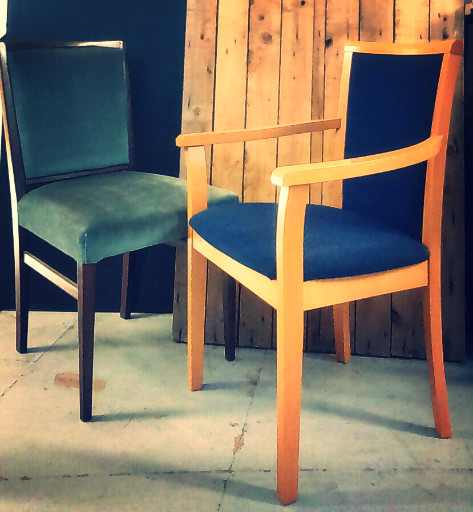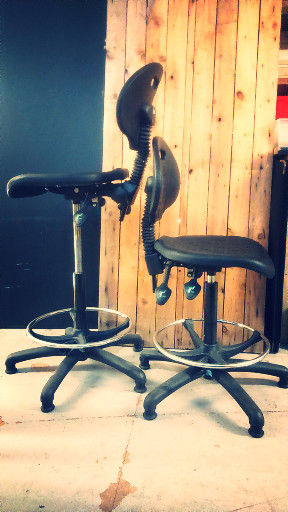 No photo for this item. You've been asking for it, now we've got it. Weed suppressant in various sizes and artificial grass, too. No backing to the grass so it can only be used for artistic purposes. You all know what it looks like.
These cardboard cones have a coloured band around the wide end. Find them in scrap.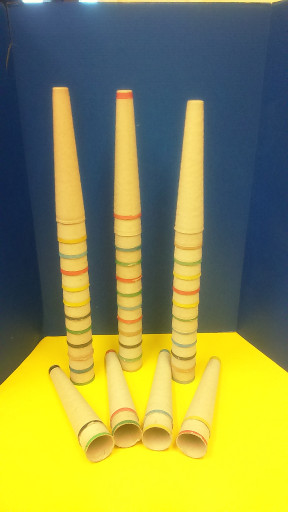 Egg boxes. We have had some of these for a while now but we picked up these cute, dinky 4-egg boxes to add to our collection of dozen and half dozen ones.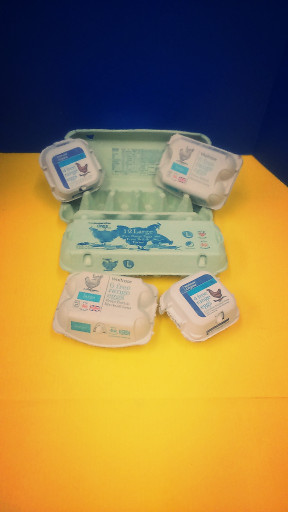 Shaberdashery is bursting at the "seams" with rolls and rolls of fabric which we swapped with our fabulous friends down at Wiltshire scrapstore.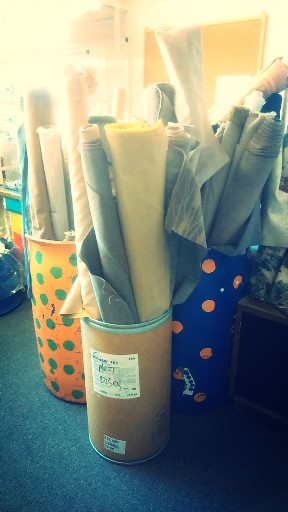 How about these LED lights? One in the shape of a starburst, the other in the shape of a tree. Both are boxed and brand new. We've only a few so once they're gone, they're gone.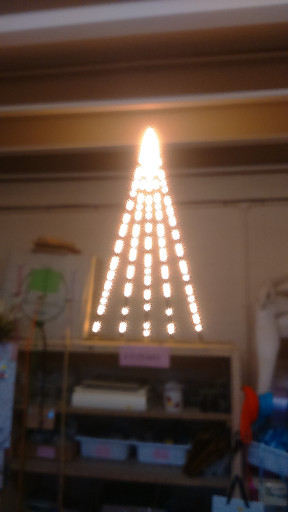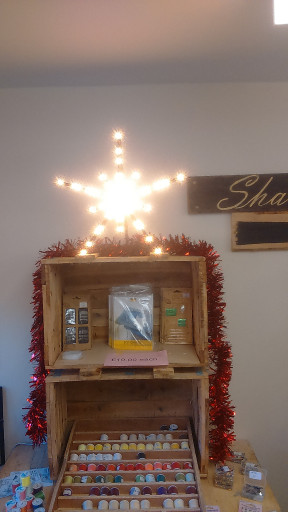 A quick reminder. We've pulled out almost all of our Christmas stock as there are now only 10 WRE shopping days to Christmas. This is because the elves have been called up to help Father Christmas out. So we will be:-
Closed from: 3:00PM on the 17th December and re-opening on 7th January 2017 at 11:00AM!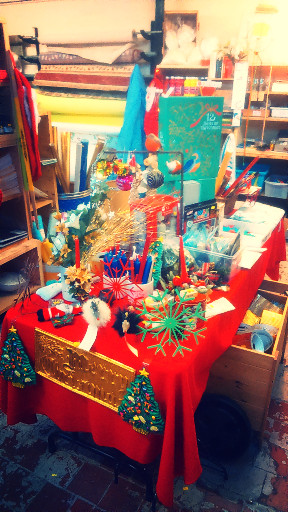 Annoying pixies are continuing to interfere with our database so, until we can be rid of them, our day membership will still be in action. If you forget to bring your MEMBERSHIP CARD, or cannot remember your MEMBERSHIP NUMBER, you will be charged the princely sum of one pound to shop. And, regrettably, we're unable to reserve any items.
Hope to see you very soon,
The WRE gang.