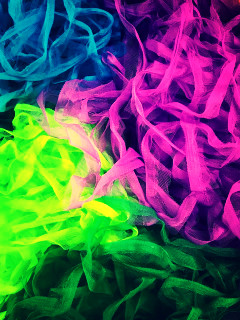 Well, the Christmas lights are up in the town centre, so we definitely know that Santa is on his way to our fair city. Now is the time to start making all those Christmas gifts for your loved ones and friends, and where better to gather all the requisite materials than right here at WRE?
This week we are going big on wood. We have lots of planks in different sizes, all individually priced. And remember that you don't have to be a member to buy wood, so get in quick to buy all the supplies you need to make all those wooden toys.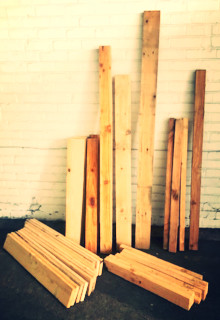 We also have these fabulous partitioned trays, which measure 36 cm by 72 cm and are 8 cm deep. Perhaps a little too big for a cutlery tray, but great for garden use.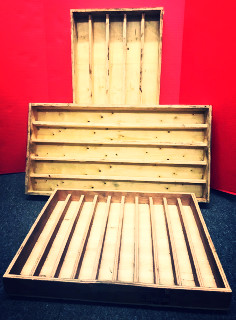 Also perfect for the garden are these pallet protectors, which would make dandy raised beds. These beauties just fly out the door whenever we get them in, so don't delay or you will regret it.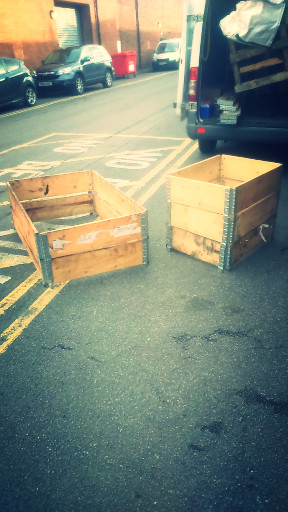 Even better for the garden are these zigzag pieces of wood. They would look so nifty as fencing around said garden beds. You'll have the best-looking garden in town!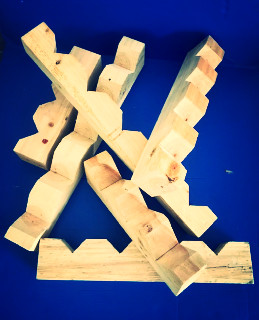 Enough with the wood already. How about some buttons? Have we got buttons for you! These plain black or white buttons, in different styles and sizes, can be used for your new Christmas outfits, your Christmas play costumes, toys, those soft furnishings you want to make as presents – the uses are limited only by your imagination.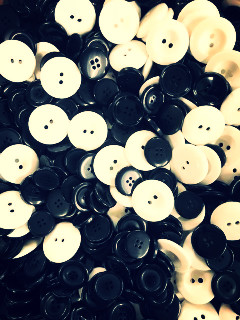 Did you ever see such wonderful colours? No, it's not colourful spaghetti, it's our gorgeous netting fabric. It comes in different widths, so some is thin like ribbon and some is thick enough to be used as trimming on all sorts of crafty projects.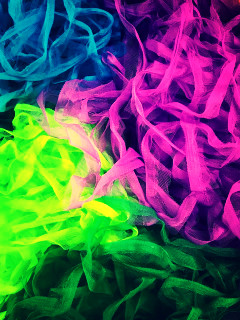 We still have one of our giant Christmas trees – 12 feet tall, complete with working lights. A little too large for the average home, but if you have a mansion, it would be perfect. Also good for a store or a school. Guaranteed to make an impact.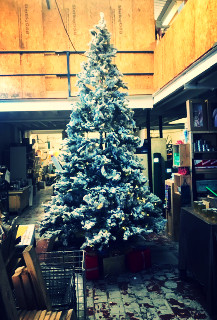 And remember that we have all you could ever want or need in the way of Christmas decorations. Baubles, gift tags, ribbons, cards, wrapping paper and craft kits – everything to make your Christmas unforgettable.
There's lots going on at the Pump House this coming week. On Saturday 17 November there is a Clothes swap and social sew in at the Pump House, and next week celebrates second-hand goods of all sorts. Monday 19 November is World Toilet Day (no, really) and on Wednesday 21 November there is a Swan Food Project work party. Visit http://pumphouse.org.uk/whats-on/ for more information.
Enjoy the coming week and the colder weather we are promised. It makes Christmas seem more Christmassy!
The WRE Team