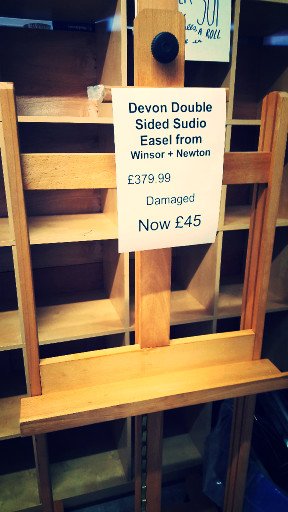 IT'S SUMMER SALE TIME!
This week we have some sizzling deals for you lucky scrap fiends.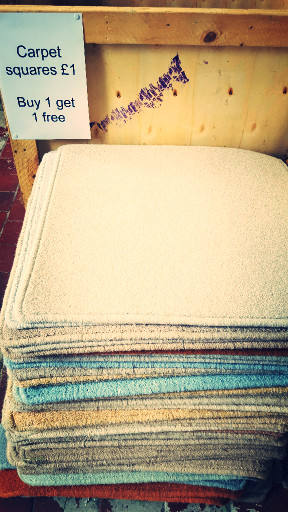 These carpet samples make terrific mats and they're only a measly £1 each BUT – if you buy one, we'll give you one free! That makes them an even measlier 50p each!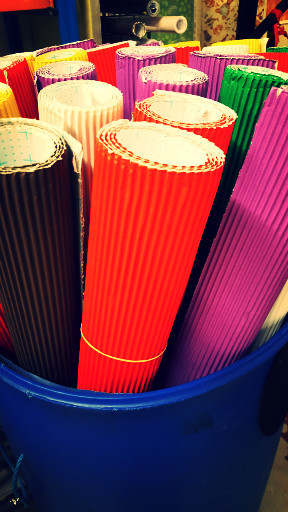 Also on a BOGOF deal are our ever popular bordettes. Great for making a colourful edge for whatever you want. Let your imagination rip!
If it's scrap fabric you're after, grab a blue plastic supermarket bag and fill it for only £2. We don't mind how tight you squash the fabric down, and we'll even give you the supermarket bag for nothing instead of charging 5p like the supermarkets do.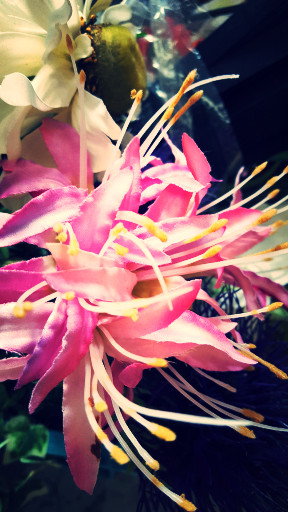 We have some really lovely artificial flowers, so realistic you'll find yourself wondering why they have no scent. Shame about that, but at least they won't wither and die.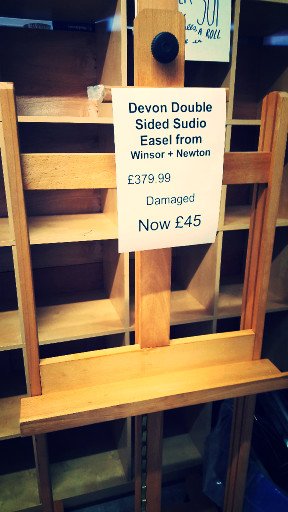 And possibly the best deal you'll find anywhere this summer are these Winsor & Newton artist's easels. They normally retail for £379.99 but you'll pay only £45! Yes, you read that right! £45!!. They came to us slightly damaged but they have been lovingly repaired and are fully functional. Be quick because they won't hang around for long.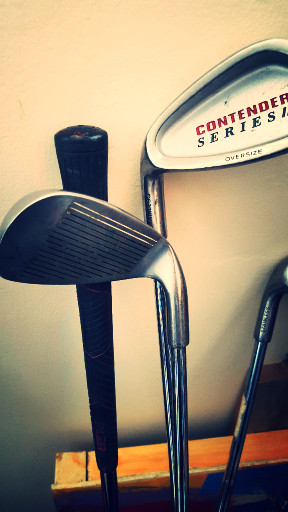 If you're a left-handed golfer, we have some left-handed golf clubs that might be of interest. You'll have to come and look at them yourself because none of us here are golfers, so we wouldn't know a right-handed club from a left-handed one.
We are doing a swap with Milton Keynes today, so there will be some exciting goodies in the shop tomorrow, or Saturday at the latest. Drop by and buy!
And finally, as part of the Watch Out Worcester event this Saturday, we will be at St Swithun's church from noon to 4 pm, creating an installation piece entitled 'Portal', made from thousands of paper feathers, all individually cut and made from reclaimed materials. For further details check the WOW website (http://www.dancefest.co.uk/watch-out-worcester).
Hoping to see you at the church
The WRE Team