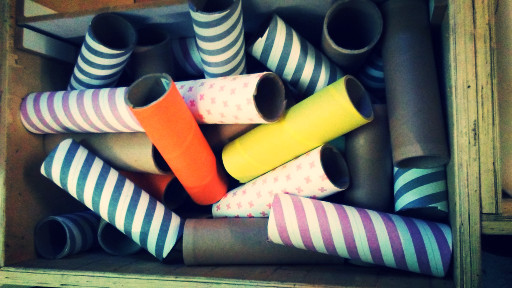 Rapunzel hair and ferret runs
Good afternoon again, scrapsters! Here we are once more for ideas and lots of fun stuff to keep your crafty fingers busy for the next week.
We start off with egg boxes. Who doesn't need egg boxes from time to time? Great for storing small objects in sewing room, garden shed or workshop. You could even use them – radical thought – for storing eggs!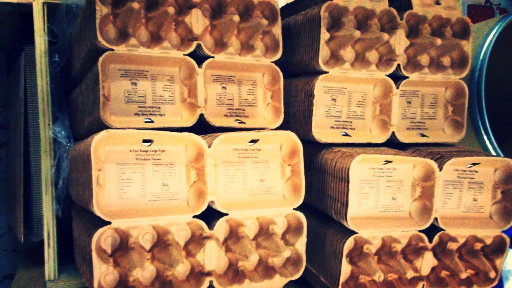 Next we have some lovely cardboard bobbins. Or tubes, if you prefer. They are all 29 cm tall, and the plain ones have an interior diameter of 9 cm while the coloured ones, and some of the plain ones, have an interior diameter of 7.5 cm. Join them together to make a fabulous ferret run. We're not obsessed by ferrets here at WRE – it's just that we have noticed that so much of the materials we get would make dandy playthings for our furry friends.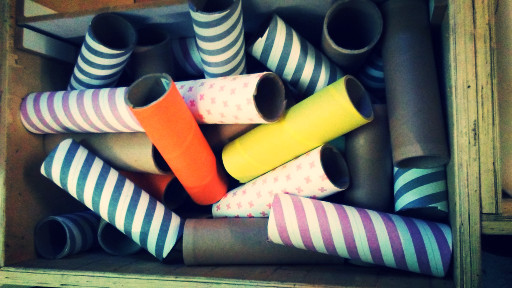 We call this stuff Rapunzel hair. To you it might just look like rope. OK, it's rope, but it sounds much more glamourous if you call it Rapunzel hair. You can use it as rope if you insist, but it would look absolutely gorgeous if you unravel it and make it into a wig.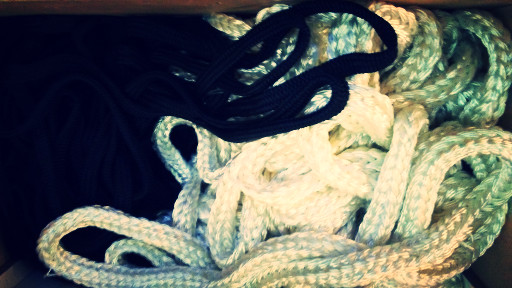 These little plastic hexagonal shapes have all sorts of uses. You could drill out the centres and string them as beads, or you could .... to make .... Fill in the gaps with your own ideas.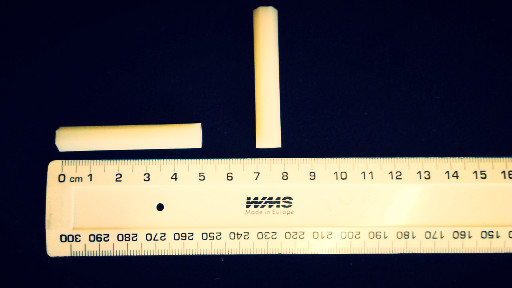 We have some more of the pleated paper that we featured a couple of weeks ago. Be quick, because last time it just flew out the door.
If you are still in the throes of Halloween preparations, don't forget that we have all the stuff you will ever need, from pumpkin cut-outs to tools for cutting out pumpkins, candles, cardboard and various fabrics, as well as different sorts of props such as fake scars. And we still have some anatomical figures left over, for you to practise on. If you need some ideas check out our Pinterest page at https://www.pinterest.co.uk/wreuk/halloween/.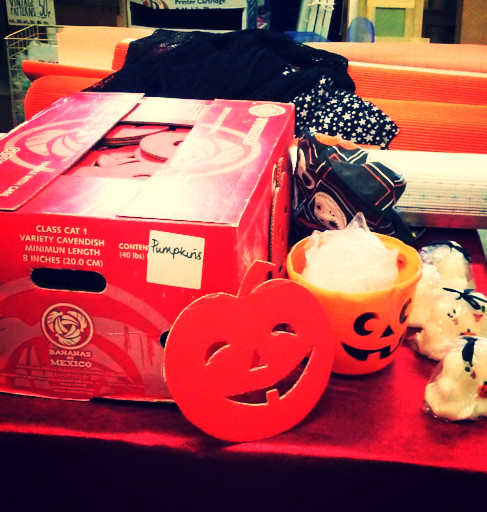 And finally, our friends at the Pump House tell us that October (which starts next week – can you believe it?!!) will be a month full of celebratory days. On the first day of the month alone, we have World Habitat Day, World Vegetarian Day, and International Coffee Day, while next Thursday is World Animal Day, which will celebrate all animals, including those ones that start with F. If you need more information on any of these, just hop along to http://pumphouse.org.uk/.
That's all for now. Make the most of the Indian summer weather we have had these last couple of days, because it won't be long before you have to get out the winter woollies. See you all next week.
The WRE Team