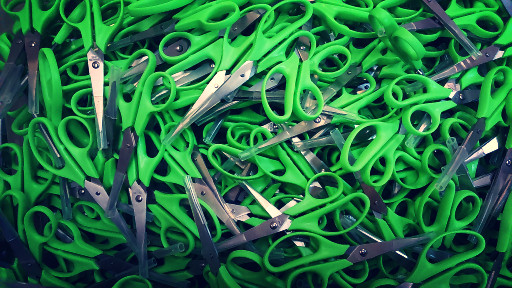 Hello again, Scrapsters! Have you been enjoying the rain we've had recently? Rain means kids having to stay indoors, so we have lots of goodies to help you keep the juniors entertained.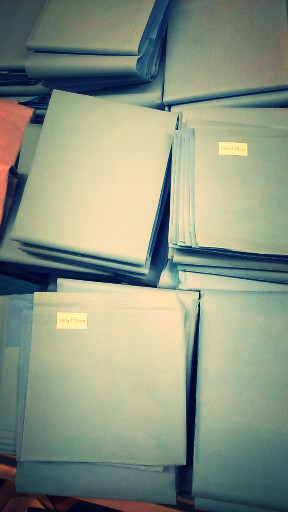 For a start, we have these surgical drapes, which are waterproof and great for covering anything you don't want to get messed up, like your house. Throw them over the furniture if you have kids running around, or lay them on the floor while you paint your walls.
These jackets will cover a child from neck to foot to stop them getting messy while they are painting. Featuring elasticated cuffs, they are an incredibly cheap 30p each, and they come prepacked in a bundle of five to spare you the mental anguish of deciding how many to buy.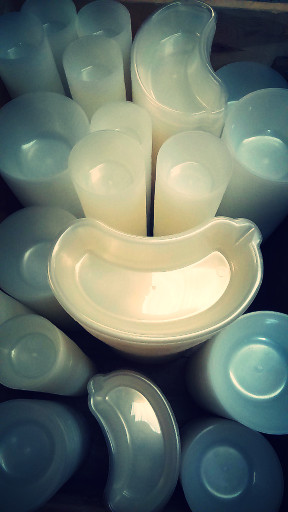 Still on the painting theme, these plastic bowls and kidney dishes would be terrific for mixing the paints. The round bowls come in two sizes and have measurements on the outside, so they could even be used in the kitchen.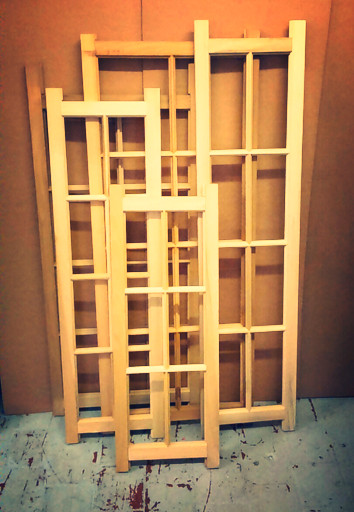 We love a bit of wood here at WRE, and these cupboard door frames are so versatile! They come in five sizes and could be used as shutters, cold frames in the garden, or for windows in a play setting, if you need windows in your next theatrical production. You can even (GASP!) use them as cupboard doors!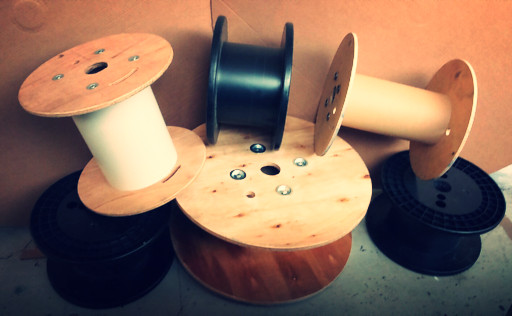 More wood, with our cable drums, which also come in a plastic variety. They make wonderful coffee tables, and the small ones do very nicely as stools.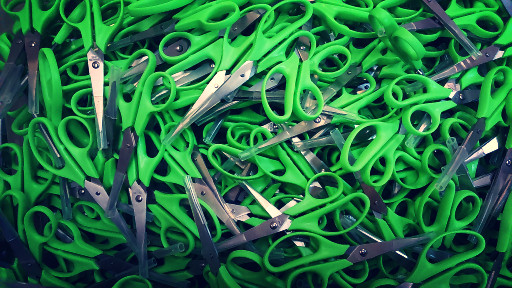 Last but not least, we have lots of lovely scissors. Just right for small hands, they are perfect for cutting out paper dolls or stickers or whatever you want. And cheap as chips since you get three for a paltry pound.
If Mother Nature treats us to more rain, and you have to spend lots of time indoors, remember that we have a whole shopful of goodies to help you while away the time until the sunshine returns. Happy scrapping!
The WRE Team