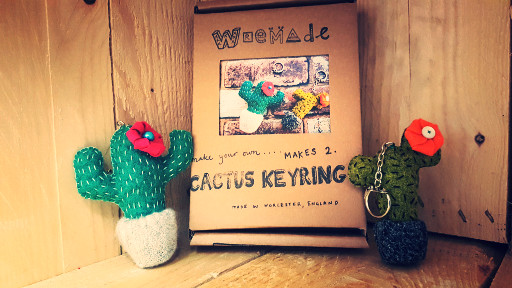 As the winter nights draw in it is time to give in to the thought that Christmas is on its way. We have raided our festive stash and we are finding more each week , so you can grab a bargain before you have to start scouring the internet or trudging around the shops.
We have an amazing selection of arty books to inspire creative minds. They are all brand new and have some interesting tricks and hacks to improve anyone's artistic flare.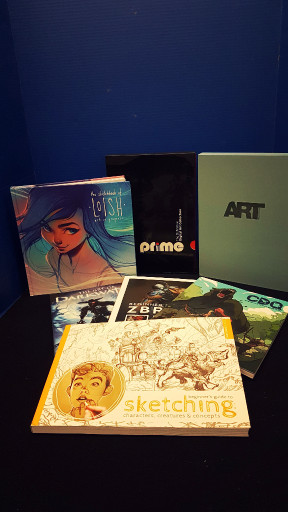 For stamping enthusiasts we have hundreds of rubber stamps and a weird and wonderful collection of other card making bits, bobs, sparkle and fancy bits.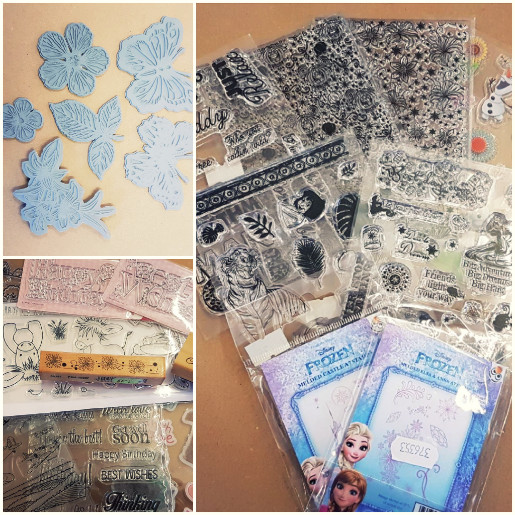 This week here at WRE we have a 'buy one, get one free' offer on acrylic and oil paint, so instead of a random orange or bar of chocolate at the bottom of the Christmas stock, how about a tube of paint. Less calories, more fun.
Now it wouldn't be a WRE blog without a random piece of scrap to tell you about, so this week's offering is plastic bobbins. These little fellas could be transformed into Christmas horn, trumpety type decorations or alternatively as the base to a Christmas tree type decoration. Hey that's pretty good going dreaming those ideas up at 8.15am in the morning!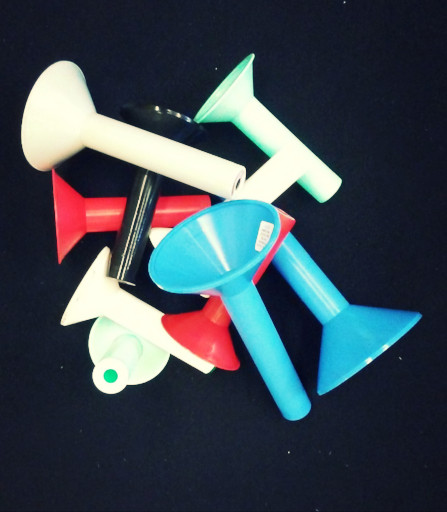 Wremade is over-bubbling to announce they have a new craft pack out, the Cactus Keyring Pack! Each pack contains the materials and instructions to makes 2 fabulous felt cactus keyrings, one to keep and one to give away........or just keep both. It would make a great Christmas present for cactus fans.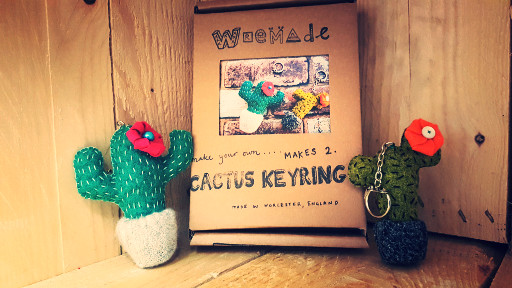 With Armistice Day on the 11th November commemorating 100 years since the end of the First World War we were asked to produce a pack to help out some of the local craft groups and individuals who make poppies to help raise money for The Royal British Legion. Each pack contains all the materials and instructions to make 10 fabric poppy brooches. We still have a few packs left and there is still time to get them made before the 11th November.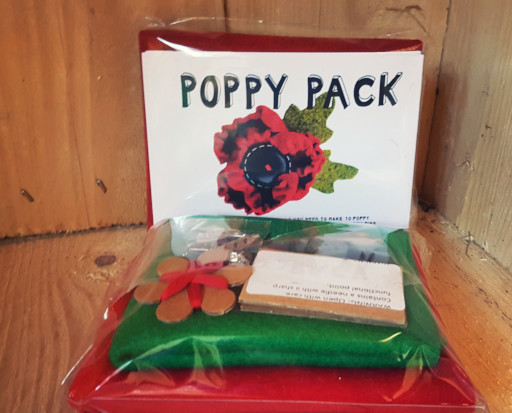 That's all from us for this week!
P.S. Don't forget to put your clocks back this weekend!