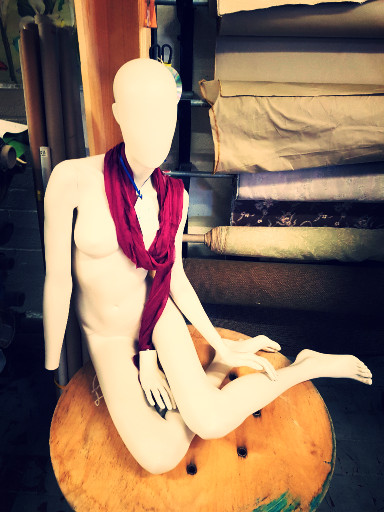 Greetings again from all of us here at WRE. We are still in artist mode and have more fantastic goodies for you this week.
To start with, we have more lovely stuff from Winsor & Newton. Just look at this lot – paints, easels, brushes, painting sets, palettes, knives – everything the artist needs or wants is right here waiting for you to snap it up.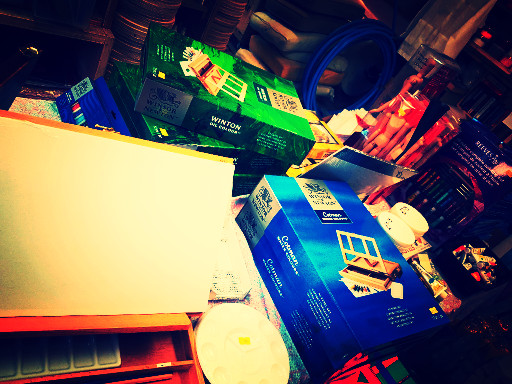 If you need something bigger than a normal palette, try these plastic bowls. The round ones come in two sizes and are marked with measurements on the outside, so would also be useful in the kitchen. And they would make rather spiffy dishes for your forthcoming Bank Holiday picnic or barbecue.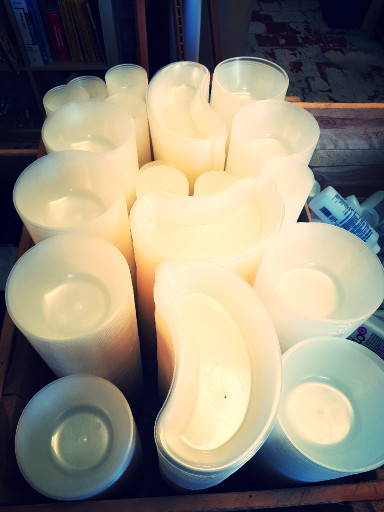 Our ever popular cable drums are still available. In three sizes, they make fantastic coffee tables or stools. You could even use them at the aforesaid picnic/barbecue to keep food off the (probably) soggy ground.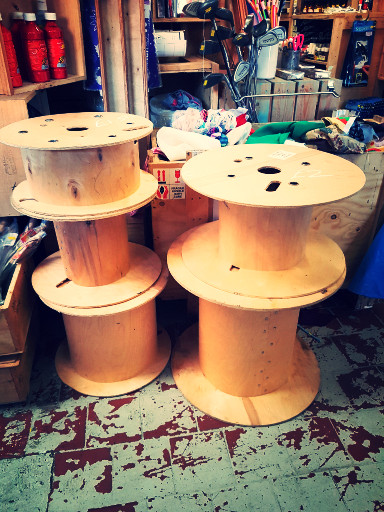 This is not a gigantic clothes airer, although as we have had some rain recently, you could use it to dry your week's laundry. No, this is actually a pop-up display stand. You attach advertising banners to it, or you could hang a sheet from it and use it as a backdrop for a photo shoot.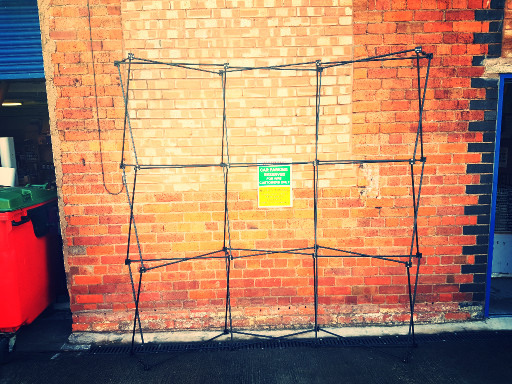 Last but not least, we have a one-off mannequin. Isn't she gorgeous? Slightly worse for wear, but then you diehard WRE fans know that unusual is part of our charm.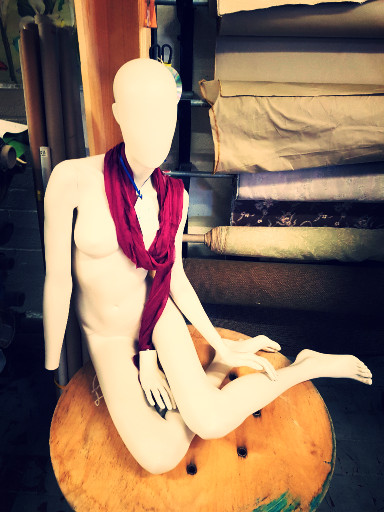 Hope you all had a great time at the Worcester Show last Sunday. We ran out of a lot of our stuff quite quickly, and we hope that everyone who came to the stand had as fun a time as we did. See you all at next year's show!
The (exhausted but happy) WRE Gang