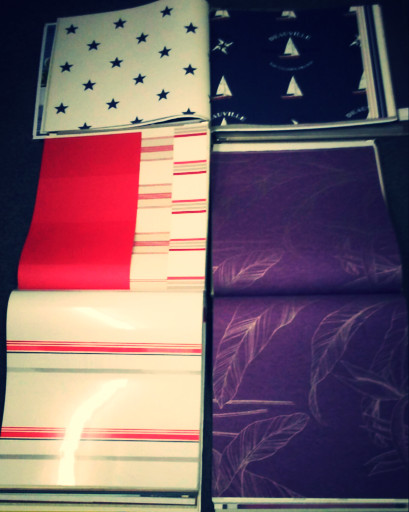 Greetings again, scrapsters! Are you all Eastered out? Are you in the throes of doing a spring clean? Do you feel the need for a little break to do some crafty activities? Well, you've come to the right place, because we have all manner of delights here at WRE.
Our ever-popular Dalek cones are back. They measure 12 cm in diameter at the bottom, tapering to 9 cm at the top of their 25 cm height. Perfect for all you Dr Who fans to do whatever Dr Who fans want to do with them.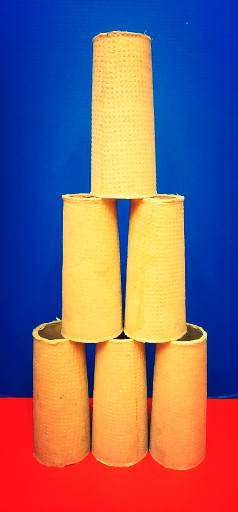 We also have more of the plastic and cardboard reels so beloved of some of our customers. In different sizes, their uses are limited only by your imagination.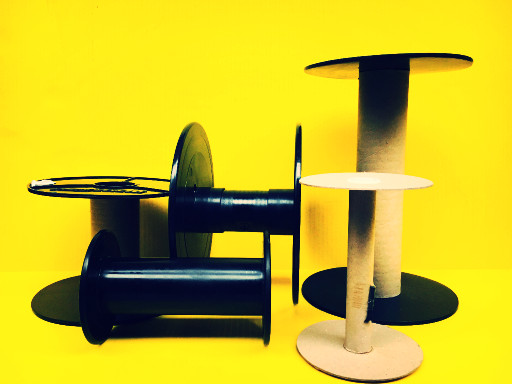 If you need to work off all those chocolate Easter eggs you ate in the last week or so, try our dance mats. Great for a session of Twister too, as demonstrated by our glamourous staff.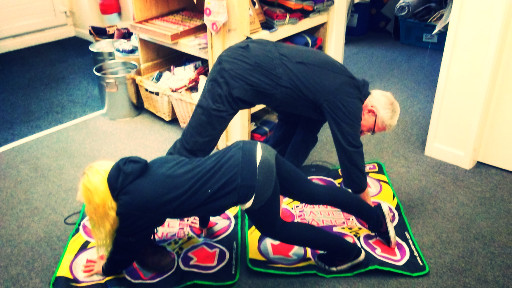 These wallpaper sample books are filled with some gorgeous patterns, just perfect for your dream dollshouse, or for bookbinding, or any paper-based craft you can think of. Each sample is about two feet square. You could even use it to wallpaper your walls. Patchwork walls! Sure to be the next decorating trend!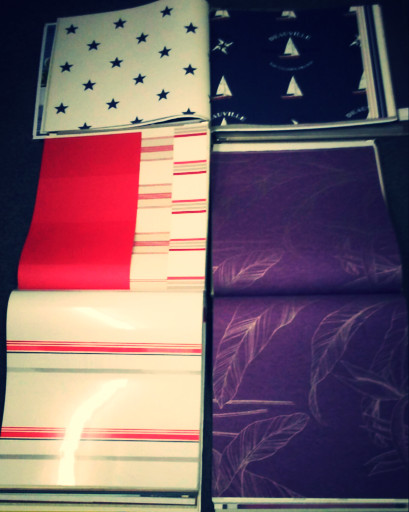 We also have carpet tiles, three feet square. Patchwork floors! Sure to be the next decorating trend!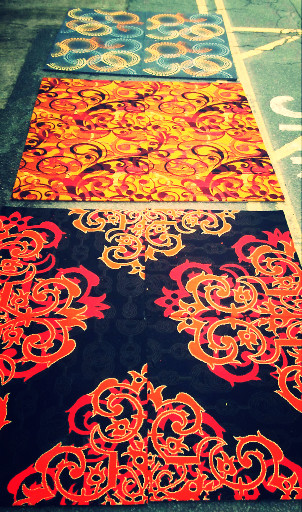 If you need a new project to get your juices flowing after all that artery-clogging chocolate, try these chairs. They just need a little TLC and they'll be as good as new.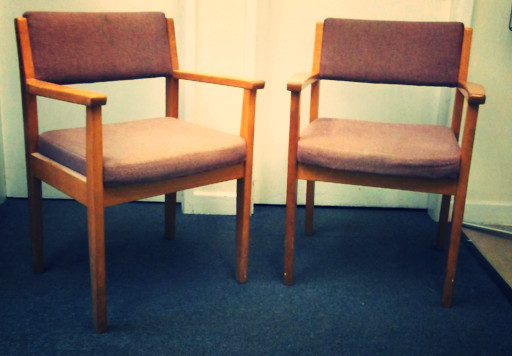 Does your vehicle need an emergency light? Good news! We have just the emergency light for you. Whatever you need, you'll find it at WRE.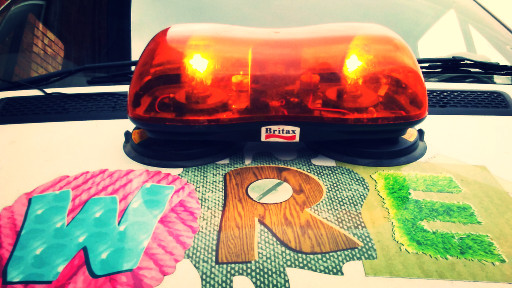 Do you prefer a warmer light? Try these candle jars. The large one is 15 cm tall and the small on is 10 cm. Just provide your own candles.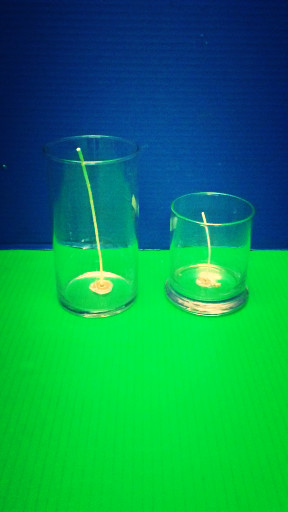 Don't forget that we have vacancies for a Warehouse Co-ordinator and a temporary Retail Assistant. Further information can be found at www.wre.uk.com or www.dwt.org.uk.
The WRE Team