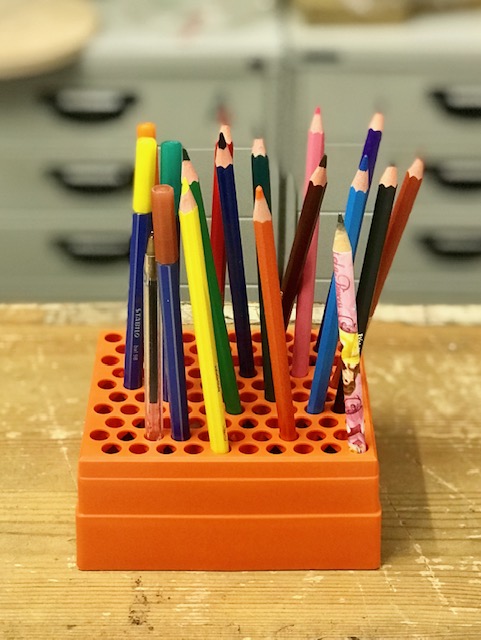 There's a crispness to the air and a chilly wind at times, so we know autumn has arrived. That means it's time to bundle up warm and stay indoors to enjoy making things and following your crafty instincts. Have a look at what we've got on offer this week.
Let's start with some bottle caps. Always useful for replacing the bottle caps that you've lost, or use them to edge your garden beds, or as feeders for your pet birds. Make jewellery or toys from them. Use the orange ones for Halloween crafting. So many things you can do with bottle caps. We have plastic and metal ones, 3 cm in diameter.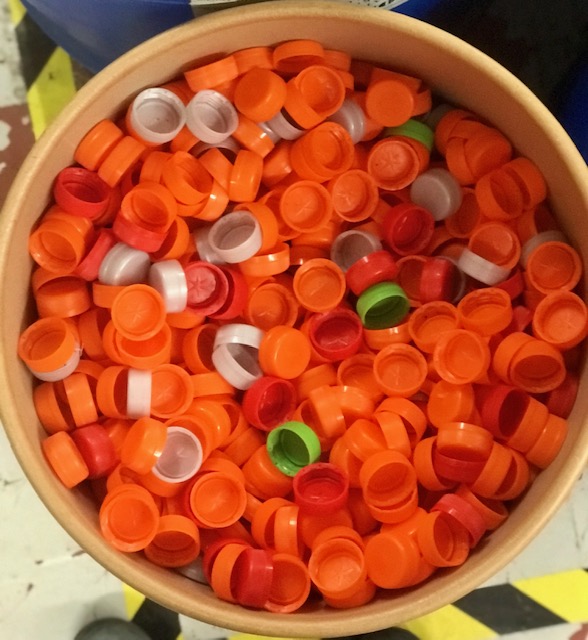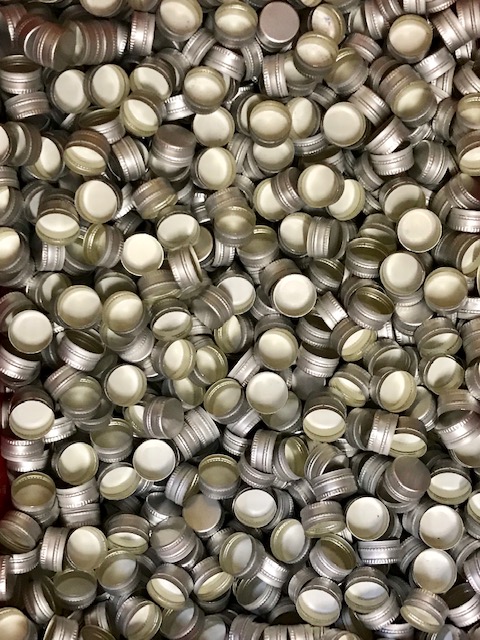 Next up we have some Petri dishes and pipette holders. The Petri dishes are 9 cm in diameter and would make a lovely pond on your model railway layout. The pipette holders measure 12 cm by 10 cm and are 6 cm deep, and come with a lid. These would make nifty desk tidies, and you could use the lid as a storage tray.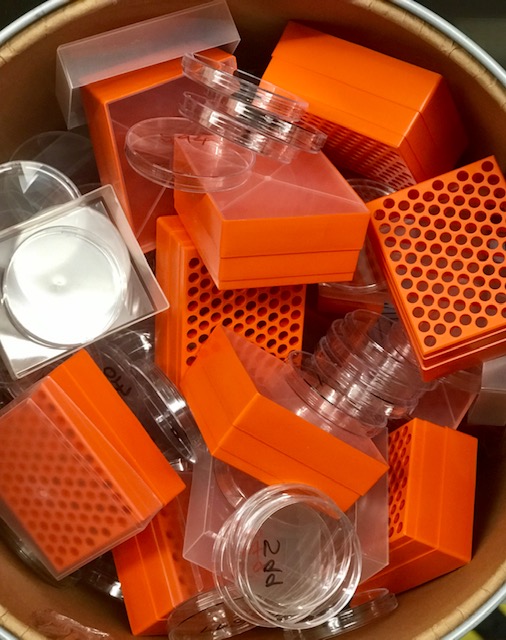 For the artistically inclined amongst you out there, we have some beautiful acrylic and enamel paints that cover the whole rainbow. Stock up on them while they last.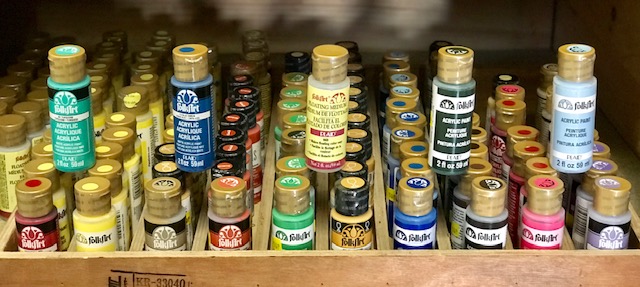 We have some cargo nets this week. Genuine cargo nets, in a variety of sizes. Hang them from the ceiling as toy storage, or make a dandy hammock.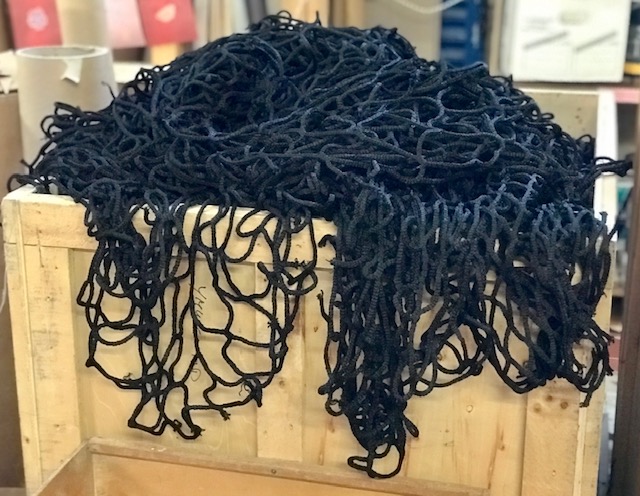 These sticky-backed cork daisies are 6 cm in diameter. Arrange them on your walls for a fun decoration, or stick them together on a piece of cardboard to make placemats and coasters. Such fun!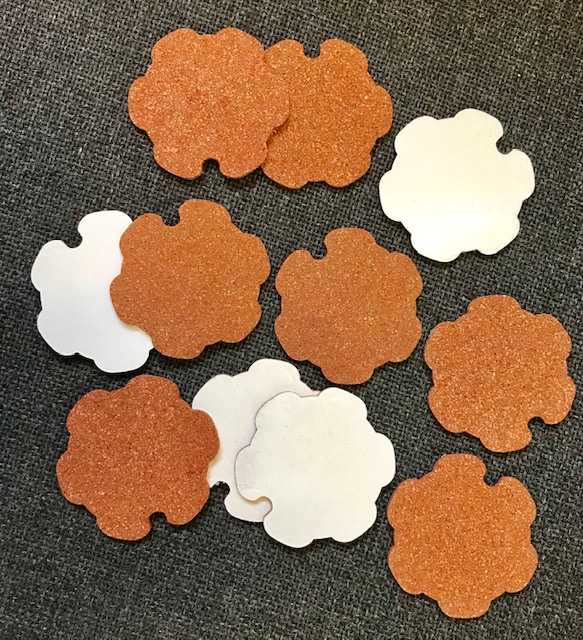 Finally, for a bit of luxury after all that crafting activity, treat yourself to a lovely long hot bath enhanced with some superb bath salts. You'll come out feeling like a new person.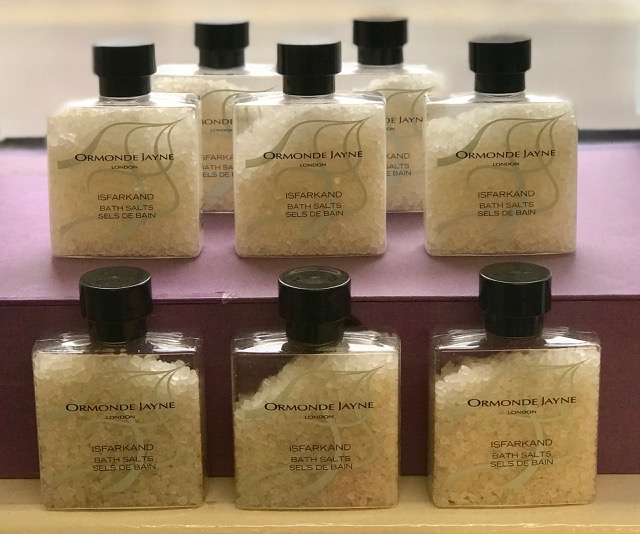 Remember that you have just under a month to enter our Halloween competition. Buy one of our kangaroos, give them a spooky makeover, and send us a picture. The competition closes on 5 November, so don't delay.
The news from our friends at the Pump House is that there is a Repair Café on Saturday 12 October, so head over to Stanley Road for advice, support and scrumptious cakes. Also, next Wednesday, 16 October, is World Food Day, on which we consider the problem of hunger worldwide. Plus, we are still in UK Wool Week, celebrating the benefits of wool. For more information on these events, check the website (http://pumphouse.org.uk/whats-on/).
Have a fun week ahead, and come back for more next week.
The WRE Team