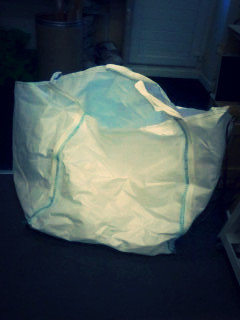 Oooh! Look What We Found.
Salutations September Scrapseekers! (enough of the alliterations thank-you).
Every once in a while the warehouse elves don't get the opportunity to jump in the WRE van and visit our generous business donors. Instead, they have to stay in the scrapstore. The chief warehouse elf told them it has to do with our footprint. Well, this had the other elves rolling about in fits of laughter because even elves know that vans have wheels not feet. So the chief warehouse elf decided to wipe the smiles from their little faces.
"Go forth into the warehouse and tidy the Naughty Corner!" He demanded.
"Noooo!" They chorused. "Not the Naughty Corner. Boo!" Reluctantly, off they trudged. Soon after they started their mammoth task, high pitched squeals of delight could be heard and shouts of. "I didn't know we had these." And "How long's this been buried here?" But, best of all.
"Oooh! Look what we found."
This put a smile on the chief warehouse elf's face as he knew what he could blog for our lovely members. So here we go.
Cargo netting. Yes, we know it's a staple item in the scrapstore but the elves unearthed two nice pieces. First, some red cargo netting measuring 6 x 2 metres with a 30mm mesh. And, 100 square metres (10 x 10m) of white nylon netting with a 19mm mesh. We think the latter would be perfect for our allotment members.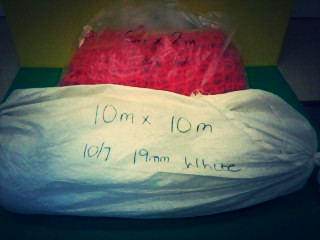 Speaking of allotments. Have you noticed that slight Autumnal feel in the air in the mornings? It will not be long before the leaves start falling from the trees and, to help you gather them all together, we're offering these one tonne bags (the elves can't figure out how we got them in the first place).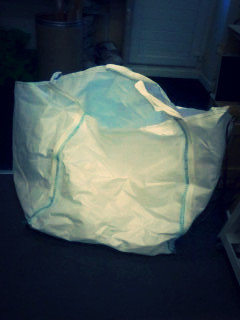 These wooden troughs measures 172 x 34 x 30cm and, filled with winter pansies, would make a beautiful display. We have two.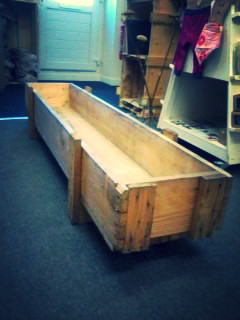 Going on business abroad? Or anywhere for that matter. This rugged carry-on has sturdy sides to protect your laptop and plenty of zip pockets too.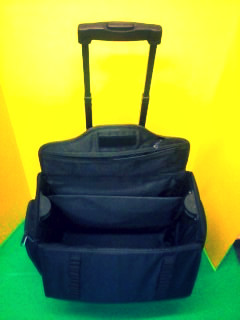 It will not be long before the nights draw in and we're all wondering what to do in the dark evenings. How about taking up a new, although it's an old, pastime? Hidden in the Naughty Corner the elves found masses of fabric strips. We think it's time to get creative and make a rag rug. Here's a link to help you.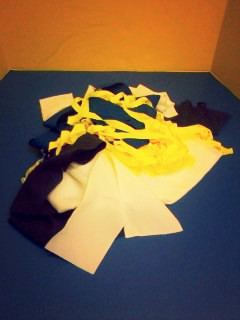 https://www.youtube.com/watch?v=ZM28h_VonOI

The tutor in the video uses jersey fabric. We have masses of that and other fabrics too. Get creative! It's what we're here for.
Or perhaps you and the little ones could make some small puppets. We dug out some soft stuffing; you'll find it in scrap.
Cardboard is another staple scrapstore item. We currently have so much that, DURING SEPTEMBER, we're running a BOGOF event. Two for one. You just pay for the dearer item.
Are you a member of, or do you know a gymnastics club? We have three huge bags of foam off-cuts. We think these would be ideal for a gymnastics practice pit. If you're interested, please email us regarding this item.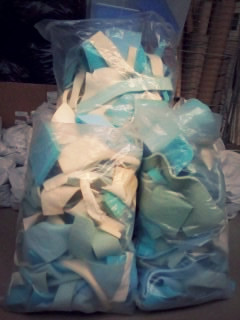 Speaking of being a member of an organisation, we have to remind all our members that our database is still down and will be for the foreseeable future. Please remember to bring YOUR MEMBERSHIP CARD with you when you wish to shop. If you do not bring YOUR MEMBERSHIP CARD then we will have to charge you a day membership (£1) which will entitle you to Bronze benefits.
Go on – Get creative!
Bye for now.