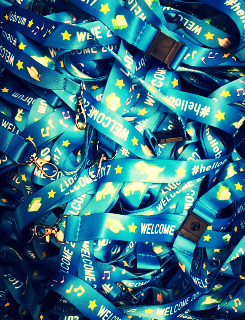 So, did you all have a spooktacular Halloween? Overdosed on sweeties? Got scared out of your wits by costumed ghosts and ghouls? Well, now that it's all done and dusted, we can move on to the next celebration. Christmas here we come!
To get right into the spirit, we have some lovely artificial turf. Just the thing to put around the base of your artificial tree. It comes in rolls of various sizes, so you can buy exactly the amount you need for the size of your tree.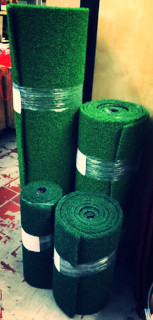 From all predictions, it's going to be a cold Christmas, and we might even see some snow. So what better way of enjoying all that cold stuff than to whoosh down it on a lovely sledge? They fit two people – alright, you need to be very friendly – but what better way to make friends than to share a sledging experience?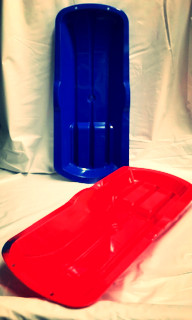 And while you're sledging, in order to make sure that you are visible when you fall off, you'll need these hi-viz jackets. They come in four sizes, so all the family are catered for. Don't go out without one. We don't want to lose any of our customers.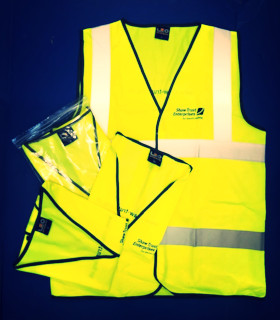 And just the thing for your Christmas party, we have these fabulous lanyards, which say 'Welcome' and are decorated with dinosaurs. Who doesn't love dinosaurs? A sure-fire way to get the party started.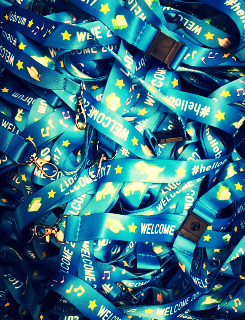 If you are having guests to stay over Christmas, and they have babies, you'll want to invest in a couple of these potties. Keep them in the car for long trips, especially in case you might get stranded on the motorway over the holidays. Alternatively, they would make wonderful feeding bowls for your canine and feline friends.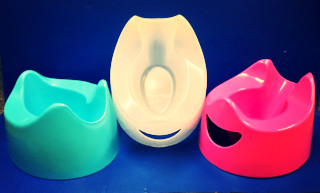 These fan blades are not exactly Christmassy, but maybe you could tuck them away ready for next summer. They come in two sizes, 46 cm and 61 cm, to suit the size of your rooms. Or you could attach them to your next super-charged go-kart, if it's not illegal.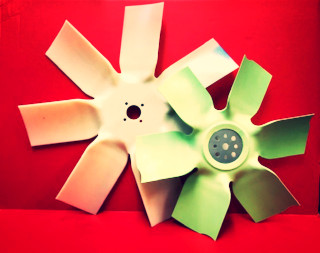 Lastly, we have lots of lovely coloured sticky-backed vinyl. All rolls are individually sized and priced, so you can buy just the quantity you need for all those Christmassy crafty projects.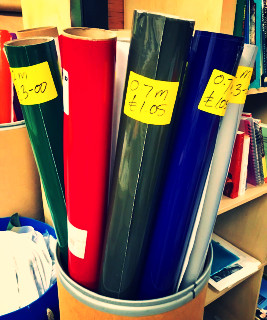 And don't forget that we have heaps of Christmas crafty stuff for making decorations and presents. You can get everything you need for Christmas right here at WRE, so don't leave it too late.
Well, it's now November and time for a new monthly theme courtesy of our friends at the Pump House. November is green economy month, which aims to reduce environmental risks and ecological scarcities. It's also World Vegan Month, so if you ever wanted to know about the green economy or veganism, hop over to http://pumphouse.org.uk/whats-on/ to find out more.
Enjoy the coming cold weather and we'll see you next week for more of the same.
The WRE Team