No Fabric-ated Egg-stravaganza here!
The elves jumped in the WRE van and drove all the way down to Wiltshire scrapstore, just outside the picturesque Lacock village, for a fantastic swap. This is how waste, normally destined for landfill, is distributed around scrapstores, the country and the creative community. Items which we would not normally see or collect are swapped with bits and pieces that Wiltshire cannot obtain - and you, lucky scrapsters, get to see and purchase it. So what did Wiltshire swap with us.
Egg boxes! Either one dozen or half dozen sizes. Brand new, never been near a hen; promise. They've come straight from the manufacturer and you'll find them in the scrap section of our shop.
And fabric! So much fabric Shaberdashery is bursting at the seams, please excuse the pun that we've had to put rolls of it out in Quality Street. Just "weave" your way between the two and see for yourselves. Okay; that's enough of the silly jokes, thank-you.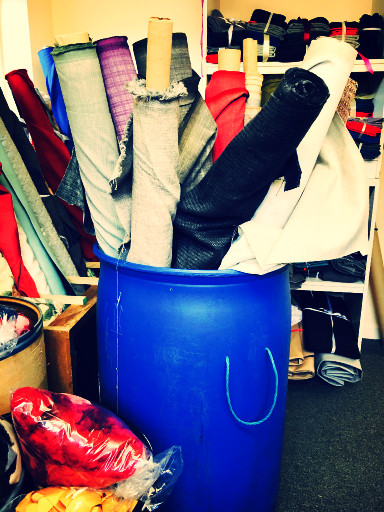 This particular fabric's very unusual. It's padded, with different shades of canvas on both sides. Could be used for something which is reversible but we know that you'll find umpteen uses for it. Chief warehouse elf thinks it would make a remarkable and odd looking lap-top bag.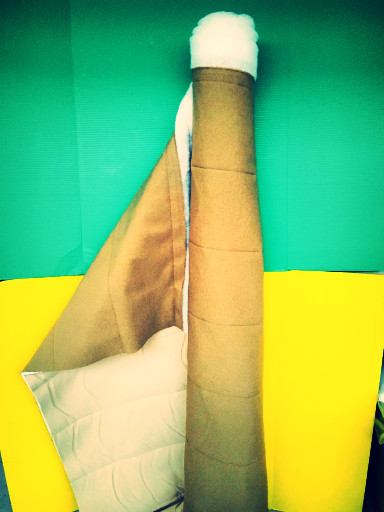 Is the thought of Hallowe'en making you feel "Petri"-fied? Perhaps we can help you become a little more "cultured." We got stacks, and they are in stacks, of Petri dishes. Just add a little agar and you can grow your very own culture. Lovely.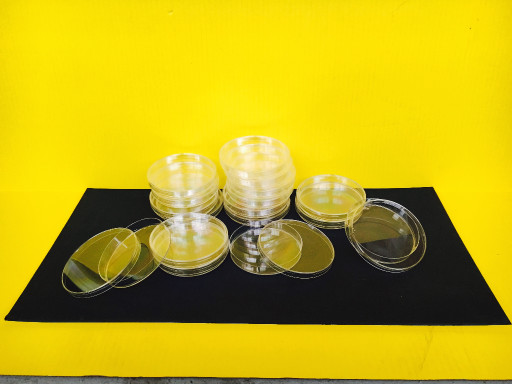 We have a large range of crafting books in scrap which are the remains of the library which we used to have at our old Shrub Hill location. There are plenty of ideas here for you to take up a new hobby and to pass those dark evenings which are beginning to draw ever nearer.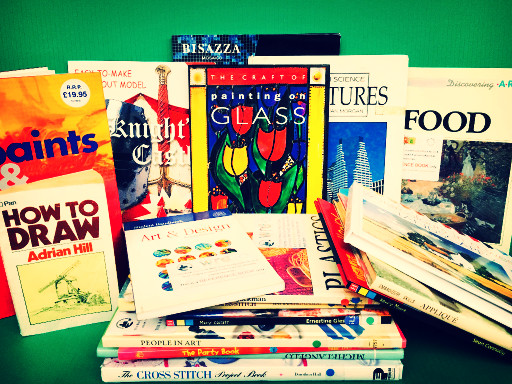 We received a very generous donation from a member of the public last week. All manner of art and craft items. You'll find Quality Street is currently looking very healthy indeed.
We have a couple of job opportunities at WRE, but the closing date for applications is drawing near. Applications need to be in by midday on Tuesday 27th September.


We think that's more than enough to be going on with and we'll be blogging more Wiltshire goodies next week.
A quick reminder about bringing your MEMBERSHIP CARD with you when you shop. If you don't, we'll have to charge you day membership, £1.00, which we are continuing to run for the foreseeable future until our database is sorted out. And also just to remind you also that we're unable to reserve any items.
Go on! What are you waiting for? Get creative. The WRE gang.